The Abruzzo region in Southern Italy regularly attracts property buyers thanks to its winning combination of seaside and mountains, charming hilltop villages and 'proper' Italian cuisine.
But where are the best places to buy property, especially if you don't want to be too far from the airport? Here are five gorgeous towns and villages in Abruzzo that are within an hour's drive of the main airport in Pescara.
The pretty medieval village of Spoltore sits less than 15 minutes from the Adriatic coast and the city of Pescara. Perched atop a hillside, many properties in this town enjoy beautiful panoramic views of the Pescara valley.
A walk through the historic centre would take you past a plethora of intricate 15th and 16th century architecture, Renaissance windows and Baroque balconies.  Then, stop for a bite to eat at one of the many bars, restaurants and cafes.
Property is fairly affordable. Townhouses with countryside views start from between €150,000 – €200,000. Homes in the historic centre can cost upwards of €400,000.
The hilltop village of Città Sant'Angelo is the epitome of Italian charm and has even been named as one of the Borghi piu belli Italia (most beautiful villages in Italy). Nestled amongst vineyards and olive groves, the terracotta rooftops, ancient churches and quaint cobbled streets are truly stunning.
There is a lovely community feel in the village and adequate facilities including a post office and pharmacy. There is also a fantastic market every Wednesday selling all kinds of local produce.
Being just 25 minutes north of Pescara and a stone's throw from the beach, the location is extremely desirable. Nonetheless, you can find apartments and townhouses in need of renovation from just over €100,000. For a home that is ready to move into, you will need a starting budget of €200,000.
The peaceful village of Loreto Aprutino is the ideal place to escape the stresses and strains of modern life. Located in the heart of the lush Italian countryside, between the Pescara coast and the Gran Sasso, it is far from a tourist hotspot. As such, you'll find that the property is incredibly good value for money. Townhouses and apartments with spectacular countryside views can cost as little as €30,000!
Despite being relatively undiscovered, the village has all the amenities you could need such as banks, shops and pharmacies, as well as a lovely weekly market on a Thursday.
For nature lovers, the vast Gran Sasso National Park is also within easy reach which is offers excellent hiking in the summer and thrilling skiing in the winter.
Coined 'the city of the brick' due to the abundance of warm sand-coloured buildings, Penne sits between the Apennine Mountains. It is one of the oldest towns in the Abruzzo region, dating back as far as 300BC, and is renowned for its elegant brick churches and ancient architecture.
Like Città Sant'Angelo, Penne has been awarded the title of one of the most beautiful villages in Italy. It is a vibrant place with plenty going on. There are several festivals throughout the year, mainly in mid-August. These include Palio de Sei Rioni (where residents compete in a series of races), Pecora Nait (a food festival) and Sagra della Battitura e della Trebbiatura del Grano (a celebration of milling grain).
An interesting fact about Penne is that the luxury menswear fashion brand, Brioni, is based there and the suits are still, to this day, sewn by the Pennese. These prestigious suits have been worn by the likes of James Bond, Luciano Pavaroti and Nelson Mandela.
When it comes to buying a home in Penne, you can get a lot for your money. Just €50,000 would present a good selection of small townhouses and apartments in the historic centre. Larger properties, including detached houses and villas tend to start from around €130,000.
A popular starting point for excursions in the Majella National Park, Lettomanoppello is a small village with plenty of buzz.
It is thriving all-year round thanks to its dual-season appeal – in the summer, enjoy walking, rock climbing and cycling, then hit the snowy slopes for some skiing in the winter.
Lettomanoppello is known as the "The village of stonemasons". The white stone is quarried locally, and you can see the stonemasons' artistic works all around the village. There is also a plethora of caves where you can find some very impressive stalactites and stalagmites. Other geographical highlights include sulphurous springs and a waterfall.
Once again, property in the village is great value with many homes costing under €100,000.
Written by Overseas Guides Company.
For more information on buying abroad get your FREE Country Buying Guide!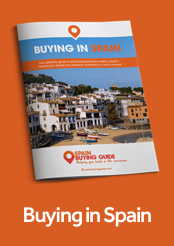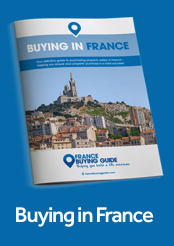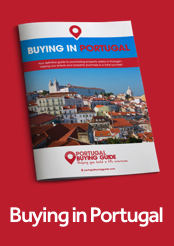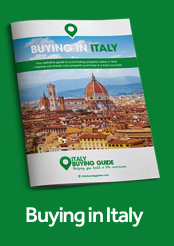 See all available country guides
If you are considering an overseas property purchase, whether for lifestyle or investment, opening a no-obligation account with FCA-authorised Smart Currency Exchange will enable you to benefit from their competitive exchange rates and specialist currency knowledge, ultimately saving you money and time. For more information, download Smart Currency Exchange's free report or visit the Currency Zone.