Excited about seeing 007 on the big screen again? In a tribute to the release of the 25th Bond film we highlight some of the iconic spy's favourite locations around the world and in each find you a chic property for sale!
Nowhere in the world has such strong connections with the James Bond character as this colourful Caribbean island. Ian Fleming, 007's dapper creator, fell in love with Jamaica after a brief visit there during the Second World War. Inspired by his friend Noel Coward, in 1946 he went back, found a waterfront plot at a place called Oracabessa Bay and built his dream home, which he named Goldeneye.
Fleming retreated to his idyllic villa, located near Ochos Rios and the island's third airport that takes his name, during the UK's winter months and it was during these visits that he wrote all of his Bond novels.
It's hardly surprising then that Jamaica features in the first ever 007 movie, becoming the setting for one of the most famous Bond scenes ever – Sean Connery eyeing bikini-clad Ursula Andress as she strides out of the sea in Dr No (1962). The film crew returned with Roger Moore for the filming of Live and Let Die (1973), when the island featured as fictional 'San Monchique'. It's no secret that Daniel Craig's Bond returns to Jamaica for the opening scene of No Time to Die.
Oozing international cachet, The Bahamas in the West Indies are another paradisiacal beach destination that's been a favourite of Martini-swilling Bond over the years. Thunderball (1965) with Sean Connery was filmed in Nassau, where the film's exhilarating underwater fight around a shipwreck took place.
In 1977, 007 was back there, thwarting evil mastermind Karl Stromberg in ­The Spy Who Loved Me. He returned in 1983 for Never Say Never Again, which was the final Bond film for the original and much-loved Sean Connery. It didn't stop him coming back though – Connery bought a home on New Providence island and in the 1990s moved there for good.
Two decades later, Daniel Craig was fortunate to find himself in The Bahamas for the making of his first Bond film, Casino Royale (2006). While filming at the exclusive Ocean Club, he stayed in one of the resort's beachside villas.
The Alps
Glitzy mountain resorts and daredevil ski chases are part and parcel of 007's escapades around the globe. As such, a number of resorts in the Alps have strong ties with the famous spy and his creator.
Even before he'd visited Jamaica, Ian Fleming fell in love with the mountain lifestyle of Kitzbühel in the Tyrolean Alps. Fleming spent time at a finishing school in the fashionable Austrian resort in the 1920s, when he fell in love with skiing and climbing. He would later write about Kitzbühel as the place where a young James Bond learnt to ski
Still in Austria, Sölden is well-known to current Bond man Daniel Craig – he spent plenty of time there for the filming of Spectre (2015), enjoying the comforts of the luxury Hotel Bergland. Particularly memorable scenes from that movie feature the landmark IceQ restaurant and the exhilarating chase down the mountainside, taking in the Ötztal Glacier Road and Rettenbach tunnel.
In a nod to Sölden's 007 connection, an interactive Bond museum called 007 ELEMENTS has been built next to IceQ.
Unlike Sean Connery who chose a Bahamian beach, after seven appearances as Bond Roger Moore chose to live in the Swiss mountains. Moore moved initially to Gstaad before settling with his family in the chic resort of Crans Montana, staying there until his death in 2017. A keen skier, Moore showed just how good he was on the slopes in the A View to a Kill (1985), shot on in Switzerland.
Glitzy St Moritz also has featured in two Bond movies, each time as a double for other locations – as Austria in The Spy Who Loved Me (1977) and Siberia in A View to a Kill (1985).
In Italy, chic Cortina d'Ampezzo proved the perfect snowy location for shooting For Your Eyes Only (1981), Roger Moore's fifth time as the iconic spy. The inevitable ski chase sees him pursued through forests by motorbikes before joining a bobsleigh track. The film also showcases the resort's ski jump and ice-rink, and the Miramonti Majestic Grand Hotel, where is seen gazing from the balcony of room 108!
In France, experience skiers in Chamonix will know of the James Bond Trail in the resort's Blanche Valle corridor. It's the route that 007 took with Sophie Marceau, or 'Elektra', while under fire by four paragliders during The World is not Enough (1999). It was Pierce Brosnan's third time as 007 and according to the script they were in the Caucasus Mountains in Azerbaijan!
Some others
A list of the most memorable film locations for Bond, that would also make appealing second home destinations, would have to include Phuket in Thailand. Nearby is the stunning island of Ko Tapu, Scaramanga's lair in The Man with the Golden Gun (1974).
Istanbul shouldn't go unnoticed either – the exotic city was showcased in From Russia with Love (1963), The World is not Enough (1999) and Skyfall (2012). Meanwhile, France and Italy have both had plenty of Bond backdrops, specifically Paris and Côte d'Azur, as well as neighbouring Monaco, for the former, and Sardinia, Venice and Puglia for the latter.
Written by Overseas Guides Company.
For more information on buying abroad get your FREE Country Buying Guide!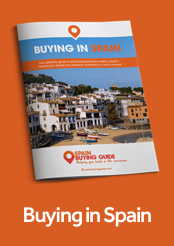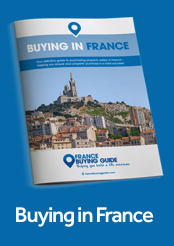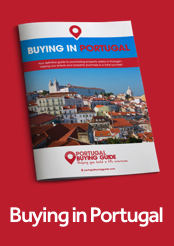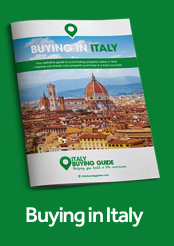 See all available country guides
If you are considering an overseas property purchase, whether for lifestyle or investment, opening a no-obligation account with FCA-authorised Smart Currency Exchange will enable you to benefit from their competitive exchange rates and specialist currency knowledge, ultimately saving you money and time. For more information, download Smart Currency Exchange's free report or visit the Currency Zone.