So, the kids have moved out (finally!). For some, the prospect of being child-free is exhilarating. For others, however, it can leave them feeling a little lost. If you're yearning to find a new 'baby' to look after, or a new spark to your relationship, buying an overseas property is an exciting project to undertake with your partner. Here are some popular destinations for 'empty nesters'…
Mallorca, Spain
Spain has always been a popular destination for expats, with many choosing the sunny Costa Blanca or Costa del Sol to call home. Spain's Balearic Islands are another popular location for international buyers and with 2,750 hours of sunshine a year, can you blame them? Mallorca – the biggest of the islands – has plenty to keep everyone happy, all in a diverse natural landscape with a plethora of charming towns and villages and all the nightlife, history and culture you could ever wish for. With no kids to worry about, Mallorca is the perfect destination to escape to for a long weekend.
A thousand years of invasions and settlings have left impressive manor houses, castles and a cathedrals on the island. Large areas of the island's natural beauty are protected, and the famous Serra de Tramuntana mountain range has been named a UNESCO World Heritage Site. These majestic mountains form a remarkable backdrop against the island's idyllic turquoise waters and are the training location of some of the world's best cyclists. Alternatively, if cycling isn't your thing, the nature trails are ideal for a hike or you can explore the mountains by car.
Why not join a Spanish language club to improve your communication skills? It's an easy way to make friends too!
Where to buy? When it comes to setting up base in Mallorca, one terrific option is the picturesque town of Sóller, which is nestled in the Tramuntana mountains. In this charming old town, you will find traditional townhouses featuring iconic Mallorquin green shutters. For an apartment in this lovely town, you'll need a budget starting at around €175,000.
If you would like to venture further afield, Florida is an attractive and affordable option. Firstly, unlike other popular expat destinations, they speak English, so you won't have the added difficulty of navigating the property buying process in another language. Secondly, not only are there gorgeous beaches, unique wildlife, and DisneyWorld, but your money will go a lot further in Florida – especially if you buy outside of the big cities. With year-round sun, it is no wonder around 400,000 Brits have bought in the Sunshine State.
Florida is an ideal location to spend your winters, with a ready-made social network of expats to make the process less daunting. The state attracts lots of "snowbirds" from the northern states and Canada so is well set up to cater for over 50s, with a wide range of activities and hobbies for retirees to stay active and develop new skills. Why not tee off in the sun at any of the state's 1,250 golf courses, take to the waters in a kayak, indulge in fresh local produce at the many farmer's markets, or enjoy the stunning Floridian nature in the 11 national parks? It's time to enjoy that well-earned 'me time', but you can probably expect a visit from the grandchildren too!
Where to buy? Florida as a whole is very affordable, however, for a super affordable area, look to Polk County. Situated between the cities of Tampa and Orlando, there are several residential resorts to buy on. Houses start from under $100,000 and a budget of $150,000-$200,000 would get you a lovely four-bedroom townhouse.
Coming back closer to home, Brittany in France is a convenient location to buy property if you still want to be close to the UK. There are multiple transport links to the area, including ferries, the high-speed TGV train from Paris to Rennes, and flights, so the rest of the family will never be far away.
Brittany is a fantastic location to take up a renovation project with your partner, and is definitely a good way to test your marriage as it can be rather stressful! Nonetheless, a renovated property in Brittany would have excellent rental potential, so could be a great way to make some extra money.
The area boasts a dramatic coastline stretching 2,700 kilometres – including the famous Pink Granite Coast and Emerald Coast – beautiful medieval countryside and fairy-tale towns and quaint fishing villages where you can enjoy weekly markets with fresh fish and delicious crêpes. A visit to the capital city of Rennes will transport you back in time with its colourful half-timbered houses, although with a huge student population it's pretty lively too.
Where to buy? The most affordable department of Brittany is Côtes d'Armor, where you can find houses to renovate inland for under €50,000. A smart, family-sized home near a fishing village will be closer to €200,000, but there will certainly be bargains to be found if you don't mind rolling up your sleeves and doing a bit of renovating.
After all, with the kids off in the world on their own, what could be more thrilling than bringing a property to new life?
Written by Overseas Guides Company.
For more information on buying abroad get your FREE Country Buying Guide!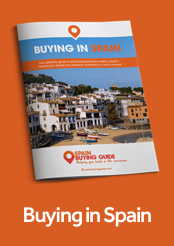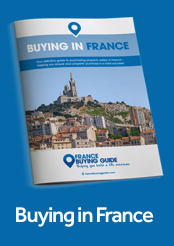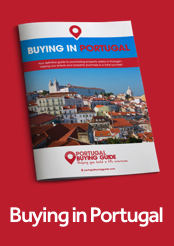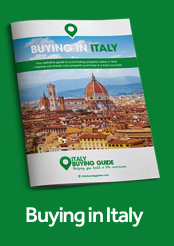 See all available country guides
If you are considering an overseas property purchase, whether for lifestyle or investment, opening a no-obligation account with FCA-authorised Smart Currency Exchange will enable you to benefit from their competitive exchange rates and specialist currency knowledge, ultimately saving you money and time. For more information, download Smart Currency Exchange's free report or visit the Currency Zone.