On trend with today's shift towards working from home, anyone keen to escape the UK and work remotely somewhere exotic should have the Caribbean on their radar – what better way to experience a place and find a dream home! Here are three tropical paradises currently offering visas aimed at today's digital nomads…
Barbados
– Visa  Barbados launched its Welcome Stamp visa in July 2020 and already it has attracted more than 3,000 applicants. It entitles you to live and work remotely on the island for up to 12 months, without paying local income tax. Your employer must not be registered in Barbados and you will need to prove a minimum $50,000 annual income or savings. Application fees are $2,000 for individuals or $3,000 for a family and the visa can be renewed after a year.

– Where and why  Still the favourite Caribbean destination of Brits, Barbados is a well-known hang-out of the rich and famous. Most visitors want to be on the glitzy west coast, with its palm-fringed beaches, five-star hotels and multi-million-dollar homes. It's where the luxury Royal Westmoreland resort and Sandy Lane resorts, both popular with winter-breaking celebs, are located.
The south coast, notably the Christ Church parish, is more affordable and geared towards a younger crowd, while the protected east coast, with its wild Atlantic beaches, is much quieter. Barbados isn't all about beach life – it has several championship golf courses, polo pitches, an international cricket stadium and racecourse.
Antigua (and Barbuda)
– Visa  Autumn 2020 saw the unveiling of Antigua's take on a digital nomad visa. Called the Nomad Digital Residence (NDR) visa, it lasts for two years in the first instance. Otherwise conditions are similar to the Barbados visa, including the rule that applicants cannot be employed by a local company. One-off fees are $1,500 for an individual, $2,000 for a couple and $3,000 for a family.
– Where and why  Less high profile than Barbados but no less desirable, Antigua's buying spots are concentrated in its northern half. In the north-west is Saint John's, one of the most developed capitals in the Lower Antilles, with fantastic boutiques and wonderful harbour.
Desirable residential areas fan out from here and include Dickenson Bay. The north-east is the most exclusive part with chic communities like Jumby Bay Club, Emerald Cove, Non-Such Bay and The Peninsula. Popular options in the south include Jolly Harbour and the Parish of St Mary's in the south-west, and Mamora Bay and Falmouth Harbour in the south-east. Famous for its glorious beaches – one for each day of the year, Antigua is also one of the world's most esteemed sailing hubs.
Cayman Islands
– Visa  Another option available since last Autumn is the Cayman Islands, which introduced its Global Citizen Concierge Program for slightly wealthier digital nomads. Fundamentally the same as the other islands' visas, this one is valid for two years but requires a minimum annual income of $100,000, or $150,000 for a couple or $180,000 for a family. Fees are $1,469 (includes a couple) annually (plus $500 per dependent).
– Where and why  Famous for its low taxation, the largest of the three Cayman Islands, Grand Cayman, is also the most developed and cosmopolitan, with a bustling business community. Its most sought-after communities are in its north-west corner, home to the exclusive Seven Mile Beach resort. The eastern side of the island, which includes East End, Rum Point and Kaibo, is quieter with old world charm. The archipelago, including the two smaller and quieter islands, Little Cayman and Cayman Brac, is known for its crystal clear beaches and fantastic water sports.
Not forgetting…
Digital nomads looking to pitch camp somewhere tropical might also consider the equally enticing islands of Bermuda, which offers its 12-month Work from Bermuda Certificate ($263 fee) and Anguilla ($2,000 fee, or $3,000 for a small family).
Written by Overseas Guides Company.
For more information on buying abroad get your FREE Country Buying Guide!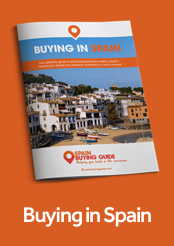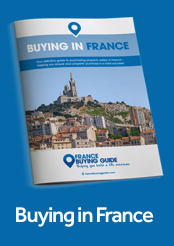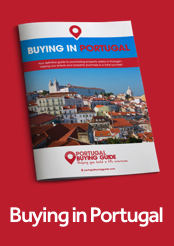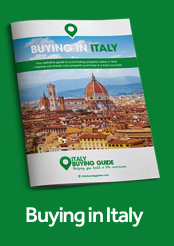 See all available country guides
If you are considering an overseas property purchase, whether for lifestyle or investment, opening a no-obligation account with FCA-authorised Smart Currency Exchange will enable you to benefit from their competitive exchange rates and specialist currency knowledge, ultimately saving you money and time. For more information, download Smart Currency Exchange's free report or visit the Currency Zone.