Beautiful, affordable and in our opinion, underrated, Northern Portugal (Região Norte) is a rising star when it comes to buying property in Portugal. House prices there are steadily increasing, so now is definitely the time to buy.
Why buy in Northern Portugal?
If you like the great outdoors, drinking good wine and getting more for your money, then you'll love the Região Norte.
Northern Portugal is home to the enchanting Douro Valley, a UNESCO World Heritage Site and the world's oldest wine region. The steep, green hills carved out over millions of years by the vast River Douro also happen to be the birthplace of Port wine and attract oenophiles from all corners of the globe.
You'll also find the country's only national park – Peneda-Gerês – in the north, as well as beaches so beautiful they rival those in the Algarve. So, it's fair to say that Northern Portugal truly is a haven for nature lovers.
What's more, property prices are far cheaper than in the south. The average house in the north is around €994 per square meter, compared to €1,562 for the Algarve. The region is easily accessible too, with regular flights from London, Edinburgh, Liverpool and Manchester into Porto – Portugal's second largest airport.
Where to buy
Has Northern Portugal won you over yet? Here are three locations to tempt you further…
Easily reached from Porto – or Valença if you're driving down from Spain – Viana do Castelo is a picturesque city in the Minho region. Viana is set in a unique location, where the mouth of the River Lima meets the Atlantic Ocean, and is one of Portugal's most beautiful cities.
Viana is close to the magnificent Lima valley where you'll find quaint villages scattered amongst vast rolling hills. The valley is also a great place to go walking.
In Viana itself, the historic centre really brings the city alive. Here you'll find stunning architecture as well as the Praça da República – a large plaza with cafes and restaurants.
You can find two-bedroom apartments in Viana for just over €50,000 and larger houses starting at around €150,000-€200,000.
Elvas is a historic town that lies just seven miles from the border with Spain. An interesting fact about Elvas is that it has the most fortifications in the whole of Europe and has subsequently earned itself UNESCO World Heritage status.
Many of the fortifications date back to the seventeenth century when Portugal fought Spain for its independence in the War of Restoration.
Elvas boasts an authentic feel, with relatively few tourists, so you can really immerse yourself in the Portuguese culture. And being so close to Spain, day trips across the border are definitely on the cards. Elvas would make a great base to explore and enjoy both Portugal and Spain.
Prices are incredibly affordable too. You can find large villas for just over €200,000.
Chaves is one of the oldest cities in Portugal and was originally a Roman spa town. The city still claims to have healing powers in its thermal waters and people travel from all over Portugal to bathe there.
Other highlights of Chaves include the original bridge used by the Romans to cross the Tâmega River, the forts of São Francisco and São Neutel, and the donjon of the castle which offers spectacular views.
And once you've explored the city, you can settle down at one of the cities many restaurants and enjoy the local delicacies. Chaves does meat very well, in particular game meat and smoked sausages. Not a meat eater? Don't worry, you can still indulge in Chaves' famous sweet treat, pastéis de Chaves.
Again, prices are super affordable. You can find new apartments from just €60,000 and large houses for under €300,000.
Written by Overseas Guides Company.
For more information on buying abroad get your FREE Country Buying Guide!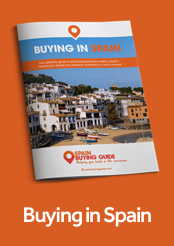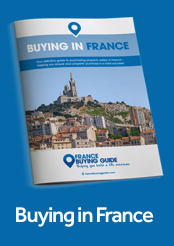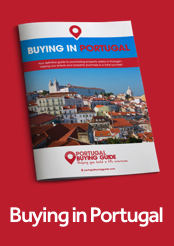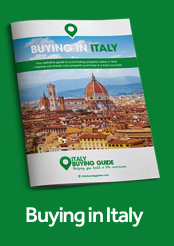 See all available country guides
If you are considering an overseas property purchase, whether for lifestyle or investment, opening a no-obligation account with FCA-authorised Smart Currency Exchange will enable you to benefit from their competitive exchange rates and specialist currency knowledge, ultimately saving you money and time. For more information, download Smart Currency Exchange's free report or visit the Currency Zone.