The winning combination of a good property agent and smart technology is helping British people purchase overseas property without flying out to visit it. Just ask British couple the Chaters, who recently bought a home in Florida after viewing it virtually!
Retirees Howard and Vanessa Chater can't wait for September 2021 when they're flying out to Orlando to step inside their new Disney home for the first time.
The couple, who live in Bishop's Stortford, completed the purchase of their townhouse in Davenport, a short drive from the world-famous theme parks, on 7th May. Seasoned visitors to Florida, they had decided it was time to buy in the Sunshine State just a month earlier, despite not being able to fly across the pond to view properties the conventional way.
"We've visited Florida and the USA 29 times but had never done anything like buy a property there," said Howard in May 2021. "We didn't seriously consider doing it until after I had retired and that time came a couple of months ago. Actually, we were inspired by a TV property programme!"
The Chaters, who have two adult children as well as grandchildren, knew they wanted to be in the Orlando area, where there is plenty to do and a strong vacation rental market. Despite renting villas during their numerous family holidays, they decided against this type of property for themselves.
"We felt individual villas require more upkeep, can be less secure and are often older," continued Howard, who worked as a counter-fraud specialist in insurance. "So we set our sights on a townhouse within a gated community, which we feel is more suited to us as second homeowners based in the UK."
After a false start with one realtor, the couple approached Garry Walmsley at Vacasa Real Estate, who proved invaluable to them throughout the entire process. Key to the success of their purchase was the use of 3D viewing technology.
"Garry sent us a list of suitable properties we could view from the UK using a 3D video platform," said Howard. "After being out bid on one property, on 12th April we did a virtual viewing of another one that we really liked. So we quickly made an offer, which was accepted a day or two later. The property was advertised at $302,000 but through Garry we agreed a purchase price of $305,000. It was a fast moving market and it helped we were cash buyers."
Added Vanessa, a former primary school teacher: "Garry then organised a surveyor to inspect the property on our behalf. Once the necessary rectification work had been completed, he personally re-inspected the property for us and supplied photographs of the work. At one stage, his wife even popped into the property to check one or two things and provide some additional photographs. Garry's service was faultless throughout the purchase."
Meanwhile, Vanessa researched the rentability of the property and by looking at its rental history saw quickly that it had a high occupancy level.
Sold furnished, the Chaters' new vacation home has four bedrooms, 3.5 bathrooms and its own pool at the rear. It's part of a gated community called Festival, which is on the edge of ChampionsGate, a large community with two championship golf courses. Conveniently close to Interstate 4, Disney World is just 15 minutes away by car and Universal 25 minutes.
"Our plan is visit for a month at a time, but not during high season when we want to optimise rental income," said Howard. "We've already appointed a home management agency called Casiola to look after the property and take care of rentals for us. We just can't wait to spend September there ourselves!"
Written by Overseas Guides Company.
For more information on buying abroad get your FREE Country Buying Guide!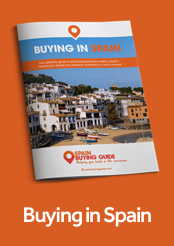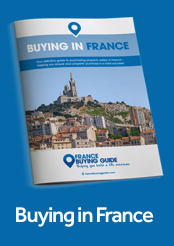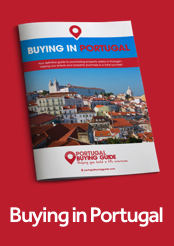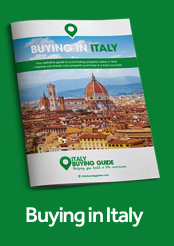 See all available country guides
If you are considering an overseas property purchase, whether for lifestyle or investment, opening a no-obligation account with FCA-authorised Smart Currency Exchange will enable you to benefit from their competitive exchange rates and specialist currency knowledge, ultimately saving you money and time. For more information, download Smart Currency Exchange's free report or visit the Currency Zone.