Whether you are looking to make a permanent move abroad or just want a second home to spend the holidays, a large part of buying overseas is embracing a new culture. There is no better way to get a sense of a country's traditions than during national holidays.
Easter is widely celebrated around the world, and many countries have their own unique traditions and festivities. Here are three European locations to buy property, where Easter would be 'egg-stra' special.
The main difference between Easter in the UK and Greece is that the Easter weekend is later in Greece, with Good Friday on 30 April and Easter Sunday on 2 May this year. Greece follows Eastern Christian traditions and use the Julian calendar rather than the Gregorian calendar.
So, what is Easter like in Greece? Known as Pascha, Easter is the most important occasion in the Greek Orthodox Calendar, and is a time for families to come together.
Holy Week is a time of fasting and visiting church. On Maundy Thursday, preparations begin for the big family meal on Easter Sunday, and many Greeks also make home-made fireworks to set off as part of the celebrations.
A classic Easter delicacy is Tsoureki, a sweet-braided loaf flavoured with orange zest and spices.
The main Easter tradition is the throwing of pots and pans. People throw old crockery out of their windows to symbolise the beginning of spring and new starts.
Property
If you want lively Easter celebrations, look to the island of Chios. There are some beautiful and affordable properties, including charming two- or three-bedroom villas in the countryside for around €250,000. You can find larger, more modern villas with pools for under €500,000.
On the small island of Skiathos, there is more of a solemn feel at Easter. If you're willing to do some renovations, there are plenty of spacious properties there for under €200,000.
Known as 'Semana Santa', the Easter period is arguably the biggest religious celebration in Spain.
Across the country, people come together for a week-long period of spectacular festivities, with impressive floats (tronos), religious processions, and big family meals.
Some of the most remarkable fiestas happen in Andalucia. If you want to be in the heart of the celebrations, head to Málaga on Maundy Thursday or Good Friday where you can witness incredible parades of tronos through the street, which are often accompanied by flowers, incense and flamenco music.
But it is Seville where the most amazing processions take place. The city attracts pilgrims from all over the world who come to see the spectacular pasos (large floats with true-to-size statues of biblical characters), some of which have been paraded through the streets by brotherhoods since the 16th century.
Property
In Málaga, a budget of around €110,000 would buy you a modern one-bedroom apartment in the centre of the city. Two-bedroom apartments start at €210,000, and for a house in the city, you would need a starting budget of €450,000.
In Seville, a budget of €250,000-€350,000 would buy you a three-bedroom apartment, and houses start at over €500,000.
Finally, we take a look at France. They may be our neighbours, but the French have their own interesting Easter traditions – one of the most famous being the giant omelette in the small town of Bessières, in southwest France.
A tradition that began in 1973, every Easter Monday the Giant Omelette Brotherhood make a huge omelette for residents and visitors to enjoy. Made with 15,000 eggs – yes, 15,000! – the omelette requires the help of 50 people and spans about 10ft.
Perhaps surprisingly, this relatively new tradition is thought to have come about because of Napoleon. It is said that Napoleon was served an omelette when he stayed in the town and liked it so much that he requested a giant omelette be made for all his army.
Property
Bessières itself is rather small, but it happens to be just 30km from Toulouse, the capital of the Haute-Garonne department. Therefore, a property in Toulouse would only mean a short drive to taste some of the famous omelette.
You can find one-bedroom apartments for under €100,000, or larger ones for around €250,000. Houses start from €500,000, but those in the countryside with pools can be around €1,000,000.
For more affordable property, look outside of Toulouse. Some good locations include Albi, Cordes-sur-Ciel and Montauban, all of which are within driving distance of Bessières.
Written by Overseas Guides Company.
For more information on buying abroad get your FREE Country Buying Guide!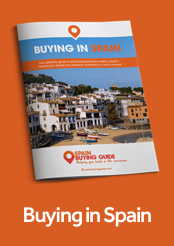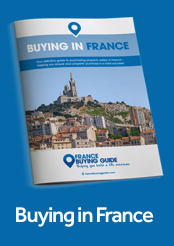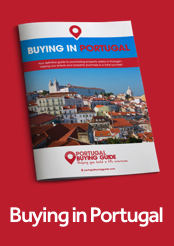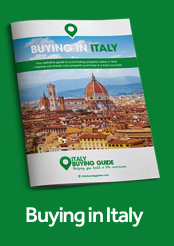 See all available country guides
If you are considering an overseas property purchase, whether for lifestyle or investment, opening a no-obligation account with FCA-authorised Smart Currency Exchange will enable you to benefit from their competitive exchange rates and specialist currency knowledge, ultimately saving you money and time. For more information, download Smart Currency Exchange's free report or visit the Currency Zone.