It's certainly the weather for enjoying a chilled glass of wine… So, here's a pick of European destinations that combine quality local plonk and exciting holiday homes – some you may not be expecting!
Spain – Empordà
Rioja might produce the UK's favourite Spanish wine but it also happens to be an inland region most of us never visit. Fortunately though, Spain is peppered with wine regions, so whichever costa you buy in, there should be vineyards close by and plenty of quality local wine on tap. The Costa Brava is a good example, home to the resurging Empordà region, where in fact wine has been made since the Phoenicians  set up camp there – followed by the Ancient Greeks and Romans.
Most of Catalonia's vineyards, including the better-known Priorat and Penedès, are south of Barcelona, but Empordà is in the north, reaching into the foothills of the Pyrenees near the French border. It is split into Alt Empordà, the windier northern part near Figueres and Bay of Roses, and much smaller southern Baix Empordà zone, loosely clustered around Palafrugell. Wine tourism in Empordà has grown in recent years, in line with the region's international gastronomic reputation. All types of wine are produced there, including that popular fizz, cava!
So, bag yourself a pad on this unspoilt stretch of the Costa Brava, and you're guaranteed a delicious glass – or carafe – of locally-produced wine when you sit down for a sun-downer next to the Bay of Roses.
Italy – Piedmont
Calling all budding Italophiles, here's a small reminder there's more to the 'boot of Europe' than Tuscany and treasured 'Chiantishire', that undulating pocket of Italy so loved by British expats and known as one of its most famous wine regions!
Instead, head north into the magical Piedmont region, which borders Switzerland and the Alps in the north and Lake Maggiore in the east. The combination of mountains and rolling Apennine hills towards the south is not only picturesque but also ideal for wine-producing. Piedmont is in fact equal in status to Tuscany in terms of quality wines – it is one of Italy's greatest viticulture regions. Again, it excels at all types, including its take on bubbly, Asti.
The shores of Lake Maggiore have some very desirable homes, close to the pretty lakeside towns, with glorious views and within a short drive from ski resorts and vineyards! Plenty to toast there then!
France – Provence
When the mercury really starts to rise, as it has in the UK in recent days, serious wine-drinkers turn to the chilled pink stuff. So, in a nod to rosé we couldn't ignore that jewel in the south of France, Provence.
Bordeaux, Champagne and Burgundy might be France's most acclaimed wine regions, commanding respect in quaffing circles around the world. But if we're talking just rosé, the three appellations of Provence, where 75 per cent of all wine produced is pink, reigns supreme. The Mediterranean landscape and long summers of uninterrupted sunshine are suited to the right grapes, let alone a very relaxed lifestyle! Even celeb couple Brad Pitt and Angelina Jolie produce their own rosé label at their provençal estate in the Var département.
The Côtes de Provence appellation is the largest area and largest producer of rosé in Provence. It includes the stretch of the Côte d'Azur between Toulon in the west as far as Fréjus in the east.
Santorini & Dalmatian islands
Lesser known to casual drinkers but upping their game in quality wine production are the Greek island of Santorini and Croatia's Dalmatian islands. Truth is the locals in each have been squeezing grapes for centuries but only now are efforts being made to improve standards and compete on a more global market.
Santorini, famous for its dramatic volcanic landscape, black beaches, white cube towns and sunsets, is especially strong in crisp dry whites. Meanwhile, the Dalmatian islands of Hvar, Brač, Korčula and Vis have become trendy, under-the-radar hang-outs for the rich and famous, who are treated to some very drinkable local wines!
Written by Overseas Guides Company.
For more information on buying abroad get your FREE Country Buying Guide!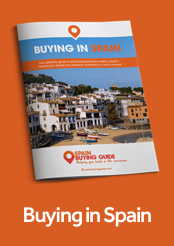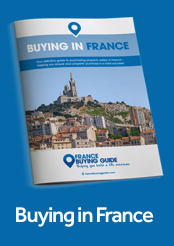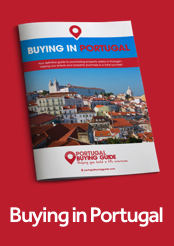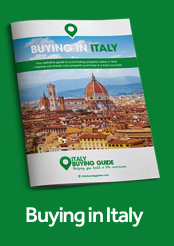 See all available country guides
If you are considering an overseas property purchase, whether for lifestyle or investment, opening a no-obligation account with FCA-authorised Smart Currency Exchange will enable you to benefit from their competitive exchange rates and specialist currency knowledge, ultimately saving you money and time. For more information, download Smart Currency Exchange's free report or visit the Currency Zone.