Spellbound by the Greek Islands but struggling to choose one for a second home? A recent survey by consumer organisation Which?, which asked readers to score them as holiday destinations, could help you decide. The results might surprise you, so here we highlight the ones that came out on top…
Stunning Santorini and trendy Mykonos certainly have the wow factor, but as places to enjoy holidays they're not top of everyone's list. That is according to the Greek Island survey done by Which?, which asked more than 1,300 participants to score 13 islands according to the quality of the beaches, food and drink, accommodation, scenery and value for money. We showcase three of the four highest scoring and tempt you with a property in each…
Attracted to mainland Greece by a floating bridge, Lefkada's appeal lies in its beautiful scenery and jaw-dropping beaches, authentic villages and collection of idyllic islets. Late to the tourism scene, being overlooked by its better-known Ionian neighbours Corfu and Kefalonia arguably has helped keep it unspoilt. That's not to say it's been completely off the radar – legendary shipping tycoon Aristotle Onassis had a summer bolt-hole on the islet of Skorpios, where guests over the years included Elizabeth Taylor, Richard Burton, Winston Churchill, royalty and of course, Jackie Onassis.
Its hilly, woody interior is dotted with sleepy villages, home to charming traditional tavernas and all overlooked by Mount Elati in the centre. Nydri, which has panoramic views across emerald water to Skorpios and other islets, is the busiest resort, or for a quieter alternative there is Geni across the bay. Agios Nikitas, the only resort on Lefkada's west coast, has a lovely old town, small marina and choice of villas and apartments scattered in the surrounding hills.
Lush Kefalonia, with its hot summers and mild winters, is the largest and most naturally diverse of the Ionian Islands. The 2001 blockbuster movie Captain Corelli's Mandolin, starring Nicholas Cage and Penelope Cruz, helped showcase it and boost its popularity, in particular the Sami area.
Boasting 150 miles of glorious coastline and around 50 beaches, including world famous Myrtos Beach, being by the sparkling Mediterranean is integral to life on the island. But it also has a beautiful interior, with caves, lakes and a national park crowned by Mount Ainos – heaven for walkers, who can stop for lunch in one of the many villages.
Property-hunters have options over most of the island, but the southern and western parts offer the best choice and have the most popular resorts, notably the stretch from Skala to Lassi. Inland, the Livathos area there is home to a selection of pretty traditional villages, such as Kourkoumelata, Kalligata, Lakithra and Karavados.

Facing the cosmopolitan capital across the sea, Lixouri is a picturesque harbour town and largest community on the Palliki peninsula – home to some of the island's prettiest beaches. In the less developed north, the areas around the waterfront towns of Fiskaro and Sami are ideal for private villas in the hills.

The 2008 blockbuster Mamma Mia! helped put this lesser-known island – at least with British people –  in the western Aegean well and truly on the map. The Old Port area and streets around St Nikolaos bell in Skiathos town feature in the romantic musical, which starred Pierce Brosnan, Amanda Seyfried and Meryl Streep. Neighbouring island Skopelos also gets air time, but it is Skiathos that has since been voted third most picturesque film location in the world!
Located just five kilometres from the Greek mainland, the most northern of the Sporades archipelago is a seasonal destination, getting chillier autumns and winters compared to other Greek islands. The island's southern half is home a selection of small, low-density resorts, favoured for their fine pristine beaches with fine sand and crystal water. The northern half is barely developed, but wherever you are pine-clad hills dotted with olive groves and vineyards form a scenic backdrop. The green interior is home to ruins and a monastery and make for an ideal day away from the coast.
Low-rise Skiathos town, with its pretty Bourtzi peninsula, is comfortably the largest and busiest tourist hub and is accessible for a number of beaches a short drive up and down the coast. Other notable beach areas include Vassilias, Kolios, Platanias, Kanapitsa, Koukounaries and Agia Paraskevi.
Written by Overseas Guides Company.
For more information on buying abroad get your FREE Country Buying Guide!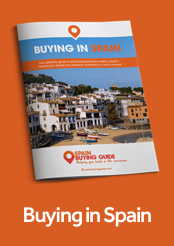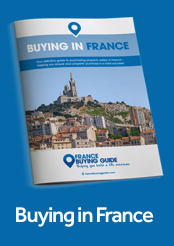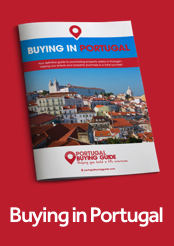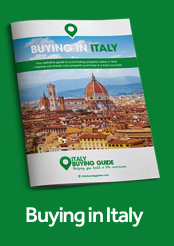 See all available country guides
If you are considering an overseas property purchase, whether for lifestyle or investment, opening a no-obligation account with FCA-authorised Smart Currency Exchange will enable you to benefit from their competitive exchange rates and specialist currency knowledge, ultimately saving you money and time. For more information, download Smart Currency Exchange's free report or visit the Currency Zone.