France's interior remains a fertile hunting ground for affordable village homes, but where are the real bargains? We've used the latest property report by the French notary association to help you sniff them out…
Eager to own a cosy French character home but concerned you might not have the budget? Chances are, you'll find something if you head a few hours inland towards the centre of the country, to one of three areas where typical resale houses still sell for €150,000 or less!
The latest report by Notaires de France (for the first quarter of 2020), which tracks prices around the country, reveals Châteauroux, Limoges and Troyes as being the most affordable 'communes' (municipalities) for resale houses in France. Let's look a little closer.
Châteauroux
Principal town in the Indre department (Centre-Val de Loire region) and around five-and-a-half hours' drive from Calais, the median price of resale houses in the Châteauroux municipality is just €124,000, according to the Notaires' report.
The town itself has a pretty historic quarter, complete with castle, cobbled streets and squares, as well as a large landscaped park with a lake that runs alongside the Indre river that meanders around the town. It's well-known for its dance and skating festivals.
For a more rural, villagey location, head a few miles out in any direction and pick one of the many small towns that sit beside the Indre or other local river, the Creuse.
Or for real greenery, the scenic Brenne regional natural park, with its dozens of lakes, is home to some unspoilt rustic villages. You'll get a feel for things by starting your search in Le Blanc, Argenton-sur-Creuse (main picture) and St-Gaultier.
Limoges
Bordering Indre in the south is the Haute-Vienne department with its principal city Limoges, famous for porcelain and the gateway to the historic province of Limousin.
Around six-and-a-half hours' drive from Calais, the median price of resale houses in the Limoges municipality is just €148,000, according to the Notaires' report.
Limoges is a charming city, crowned by a Gothic cathedral overlooking a historic quarter of half-timbered houses. Again, head into the surrounding countryside to hunt out some bargain village and country houses. Eastwards takes you into Limousin, a land of undulating farms, woodland and lakes, not forgetting the glorious Millevaches regional natural park. Property spots there could include Eymoutiers, Peyrat-le-Château and Châteauneauf-la-Forêt.
North of Limoges, Bellac and Bessines-sur-Gartempe are typical of what's available. Meanwhile south-west of the city takes you into the Périgord-Limousin regional natural park, equally rich in pretty towns. Notable ones include historic Rochechouart with its castle, Cussac and Châlus.
Troyes
Further north and just south-east of Paris is Troyes, the principal town in the Aube department (Grand Est region). Around three-and-a-half hours' drive from Calais, the reported median price of resale houses in this municipality is just €150,000.
Situated on the Seine, Troyes is a picturesque medieval city with glorious architecture but also the historic capital of the Champagne region and part of the famous Champagne route. Fans of the bubbly stuff would be enjoying life in one of the villages tucked amongst the vineyards that surround the town and fan northwards as far as Reims.
Written by Overseas Guides Company.
For more information on buying abroad get your FREE Country Buying Guide!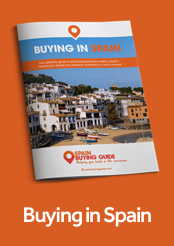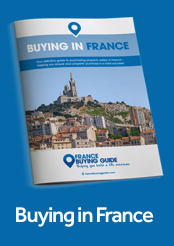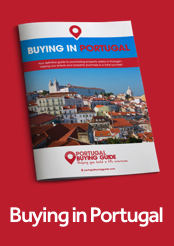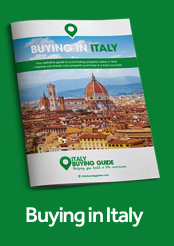 See all available country guides
If you are considering an overseas property purchase, whether for lifestyle or investment, opening a no-obligation account with FCA-authorised Smart Currency Exchange will enable you to benefit from their competitive exchange rates and specialist currency knowledge, ultimately saving you money and time. For more information, download Smart Currency Exchange's free report or visit the Currency Zone.