Scary costumes, pumpkins and bonfires to the ready – it's October which means Halloween party time! We reveal four destinations where celebrating this famous ancient festival is especially fun – and for each one we've picked an exciting home for sale…
Virginia, Ireland
Halloween is said to have originated in the Emerald Isle, a country whose cultural past is steeped in mysticism and spirits. It stems from the ancient Celtic festival of 'Samhain', when bonfires were lit to mark the end of the pastoral cycle, ie Harvest Festival, and the beginning of the darker, winter months. It was also a time when pagan Celts believed the spirits of the deceased could cross back into the real world and walk amongst the living! Later, Catholic influence led to the festival being known as All Hallows' Eve (or Halloween), the day before All Saints Day.
It's little wonder then that October 31st is celebrated with much gusto in towns and villages across Ireland. Some of the country's most colourful celebrations take place in County Cavan at the Pumpkin Festival in Virginia. The occasion includes pumpkin competitions, a carnival parade, live entertainment and fancy dress parties. It's an unmissable annual event for anyone living or with a second home in the area.
Orlando, Florida
The USA's enthusiasm for Halloween is well known – an estimated 70 per cent of the population participates in the festival, generating around $9billon on sales of candy and costumes!
Based more around the Catholic All Hallows' Eve festival rather than the Celtic precursor, the American take on it has less of a dark edge and is more celebratory in spirit. For Americans, the occasion is as much about welcoming in the Fall (Autumn), having fun transforming a pumpkin into a 'jack-o-'lantern' and enjoying a spot of trick-or-treating.
In keeping with its reputation for world-class leisure and entertainment – and doing things 'big' – Orlando and its theme parks really goes to town for Halloween, with some events lasting from September to November. The list of attractions there includes Mickey's Not-So-Scary Halloween Party, Universal's Halloween Horror Nights, Legoland's Brick or Treat and Moonlight Walking Tours in Orlando city. If you owned a second home in Orlando, wouldn't it be a fun time of year to visit it!?
Galicia, Spain
The north-west corner of Spain is a world away from the lively beach resorts that line the Costas on the other side of country. Thanks to its cool, wet climate, it's a land of lush rolling landscape with misty meadows and ancient woodlands, while its wild coast boasts some of Spain's most picturesque unspoilt beaches.
Meanwhile, the Galicians have Celtic roots, which bring with them not only bagpipes, but also a spiritual heritage and the custom of celebrating Halloween with rather more gusto than the rest of Spain. Halloween there combines pagan traditions with Catholic ones. For example, October 31st is known as the Night of the Pumpkins, with households carving out pumpkins much like in the UK. All Saints Day follows on November 1st, followed by the Day of the Dead on November 2nd. An exciting element to Galician celebrations is 'La Quimeda', a ritual that involves chanting around a potent bowl of homemade punch to ward off evil spirits!
Transylvania, Romania
Transylvania and the Carpathian Mountains, which form another scenic corner of Europe rich in ancient folklore, have the legendary Count Dracula to thank for their spooky reputation around the world. At the epicentre of the region are Brasov, a medieval city complete with gothic spires and bastions, and the iconic Bran Castle. Vlad the Impaler, a 15th-century prince known for his brutal treatment of his subjects in Transylvania, is said to have stayed at Bran Castle, apparently inspiring writer Bram Stoker to make it the home of his fictional vampire Dracula.
With such a gruesome history, imposing setting and other-world architecture, it's not surprising Bran Castle and its environs get especially busy around the end of October. Guests can take part in a special Halloween night tour, followed by a lively party – could there be a more atmospheric place for the occasion?
https://www.rightmove.co.uk/overseas-property/property-73905548.html?currencyCode=GBP
Written by Overseas Guides Company.
For more information on buying abroad get your FREE Country Buying Guide!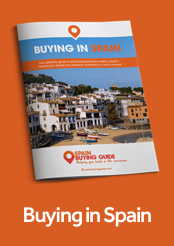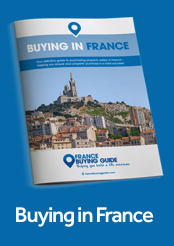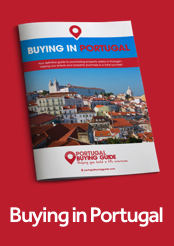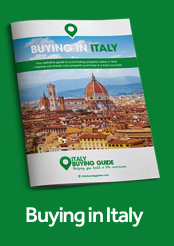 See all available country guides
If you are considering an overseas property purchase, whether for lifestyle or investment, opening a no-obligation account with FCA-authorised Smart Currency Exchange will enable you to benefit from their competitive exchange rates and specialist currency knowledge, ultimately saving you money and time. For more information, download Smart Currency Exchange's free report or visit the Currency Zone.