Breathtaking scenery, uncrowded open-air space and a healthy lifestyle – after a winter season cut short by Covid-19, is it any wonder that parts of the French Alps welcomed an unusually high number of visitors this summer? Here are six reasons you might want to consider a mountain home in France…
Healthy way-of-life. Covid-19 has created a major shift towards people wanting to be somewhere with fresh clean air, uncrowded natural space and easy access to an active lifestyle. Few destinations can match the French Alps for this. The unpolluted air there is beneficial to everyone, but is especially good for people who suffer allergies or respiratory problems. And it's proven that being at altitude is good for your heart, helping to lower the risk of cardio-vascular diseases!
Year-round appeal. Winter sports are only half the story when it comes to enjoying yourself in the French Alps. Once the snow has gone, most resorts there are dual-season and geared up for a whole host of activities suited to warmer weather. From exhilarating open-air pursuits, such as mountain-biking, climbing, rafting, canyoning and trekking, to enjoying the world-class leisure amenities available in many larger resorts, including golf courses, aqua parks, indoor sports facilities and swimming pools, health and fitness centres, there are so many ways to combine having fun with staying fit.
Flexible travel. Under normal conditions, most foreign visitors fly to the French Alps. A good choice of flights to either Geneva, Grenoble, Lyon and Chambéry make this easy. Covid-19 travel restrictions have encouraged more pepole to drive there, highlighting just how feasible this option is.
For British people, the Eurotunnel and/or ferry services combined with France's efficient motorway system make this relatively painless. Travelling by rail is also feasible outside of lockdown, thanks to Eurostar services into Moûtiers, Aime-la-Plagne and Bourg-St-Maurice.
Regulated property development. Due to natural geography and type of surroundings, development within Alpine resorts is tightly controlled, which in turn helps to manage supply and maintain values. In fact, property analysts report a noticeably lower volume of new-build property coming to market in 2020 compared to previous years. This effect is likely to cushion any potential negative effects caused by Covid-19.
Great value mortgages. French banks, like in most Eurozone countries, are able to offer highly competitive mortgage rates. This is thanks to the European Central Bank's Euribor – to which most European banks peg lending rates – being in negative territory.
Even non-resident buyers can benefit from deals offering rates fixed below two per cent for 10 or 20 year terms, requiring a 20 to 30 per cent deposit. Even if you have the cash buyers, as a UK buyer it might make sense to opt for a euro mortgage, rather than cover your entire purchase price with Sterling funds that would need to be converted and exposed to today's poor £/€ exchange rate.
Relocation, relocation, relocation! Covid-19 and homeworking have made people re-evaluate their lives, so that many people who can work remotely are looking at moving somewhere that offers a better lifestyle. If you're ready to turn your back on a busy urban lifestyle, where Covid-19 spreads easily, the French Alps could be the ideal solution, offering the chance to benefit from a cleaner, healthier mountain lifestyle.
Written by Overseas Guides Company.
For more information on buying abroad get your FREE Country Buying Guide!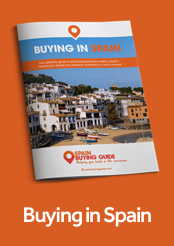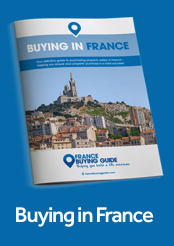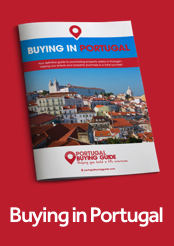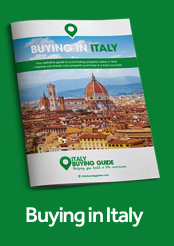 See all available country guides
If you are considering an overseas property purchase, whether for lifestyle or investment, opening a no-obligation account with FCA-authorised Smart Currency Exchange will enable you to benefit from their competitive exchange rates and specialist currency knowledge, ultimately saving you money and time. For more information, download Smart Currency Exchange's free report or visit the Currency Zone.