It's beginning to look a lot like Christmas! As our annual visit from Santa gets closer, where are the best places to get in the festive spirit? We've picked four of the most magical Christmas markets in Europe and suggested some places to buy property nearby if you really do wish it could be Christmas every day…
Running from mid-November to the start of January, Advent Basilica – Budapest's magical Christmas market – takes place in front of the impressive St Stephen's Basilica. This popular market draws visitors from all over the world and even won the Best Christmas Market in Europe award in 2020.
You'll find around 100 festive stalls selling a range of handcrafted gifts, delicious food and warming drinks. There is also an ice rink at the centre of the market that is free for children.
The city of Budapest is split into three parts: Buda, Obuda and Pest, separated by the River Danube. When it comes to buying property in the city, most international buyers tend to head to Pest.
St Stephen's Basilica is in the centre of Pest, so if you fancy living nearby, some good areas to look are the inner city, known as Belváros-Lipótváros (District V), and Terézváros (District VI). If you're hoping to rent out your property, the inner city/District V is best. As many as 90% of all flats in Budapest on AirBnB are located there!
If you walk through Vienna in the run-up to Christmas, aromas of ginger, cinnamon and toasted nuts fill the air, while twinkling lights and dressed-up Christmas trees decorate the streets and squares.
The city's cosy Christmas markets are an age-old tradition, dating back as far as the thirteenth century and are thought to be where the concept of a Christmas market originated from. Today, you'll find stalls selling fruity punch and sweet chestnuts, with a backdrop of some of Vienna's most beautiful architecture.
The city of Vienna is split into 23 districts. Many expats live in the 1st, 18th and 19th districts. The 1st district (Innenstadt or Innere Stadt) is in the very centre of the city and is, unsurprisingly, fairly pricey. It would suit those looking for an investment property or those who want to live among the city's main attractions. Properties tend to be apartments.
On the other hand, the 18th and 19th districts are great for families and young professionals as you'll find most of the international schools there, as well as the atomic agency where many expats work. Being further out from the city centre, you'll have a greater choice of houses and larger properties in these districts.
As Christmas approaches, the centre of Brussels transforms into a real-life fairy-tale. In fact, the city has created a whole event dedicated to Christmas. Winter Wonders runs from late November to early January and includes over 200 market stalls, a fairground with a Ferris wheel, an ice rink, a sound and light show and even festive concerts, dances and choirs.
What's more, Brussels is an easy train ride away from nearby Ghent and Bruges where you can find even more festivities.
Brussels is incredibly popular with expats with one in three residents originally coming from somewhere outside of Belgium. Families and young professionals tend to be the main demographic thanks to the many job opportunities, great schools and excellent quality of life.
When it comes to living in the city, the best residential areas are the south and the east. Here you'll find beautiful parks and an interesting mix of buildings. Charming old townhouses and impressive 19th century mansions blend effortlessly with Art Deco- and Art Nouveau-style architecture. Some good neighbourhoods for younger expats are Ixelles, Saint-Gilles and Schaerbeek while families should head for Etterbeek, Watermael-Boitsfort and Uccle.
For many, Germany is the place to go for Christmas markets.
While open air December markets are thought to have originated in Vienna, the first real 'Christmas' markets are thought to have taken place in Germany.
Nowadays, the markets in Berlin are some of the best in the world; the city holds anywhere from 50 to 100 markets each year! The most famous markets are in the city centre: Gendarmenmarkt, Alexanderplatz and Red Town Hall.
Along with incredible markets, there is also a jam-packed entertainment programme each day featuring jugglers, fire-eaters, and choirs. The Nutcracker theatre production is also a must-see.
So, where are the best places to buy property in Berlin? In general, you'll get more for your money if you buy in the outer suburbs. Families will enjoy the upmarket district of Charlottenburg-Wilmersdorf where there are several parks and a British school. Karlshorst is also a good option. Young professionals seeking a thriving nightlife and lively atmosphere should head to Mitte or Friedrichshain-Kreuzberg.
Written by Overseas Guides Company.
For more information on buying abroad get your FREE Country Buying Guide!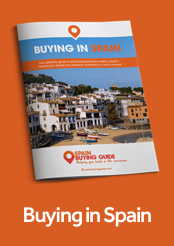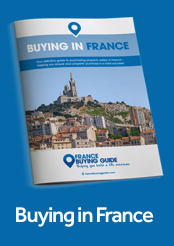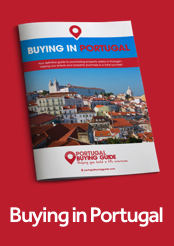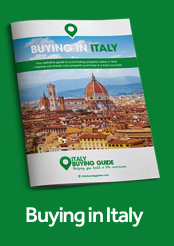 See all available country guides
If you are considering an overseas property purchase, whether for lifestyle or investment, opening a no-obligation account with FCA-authorised Smart Currency Exchange will enable you to benefit from their competitive exchange rates and specialist currency knowledge, ultimately saving you money and time. For more information, download Smart Currency Exchange's free report or visit the Currency Zone.