In a nod to Halloween, we've picked four destinations with a link to the famous autumn festival, and found you a property for sale in each too…
Come for the craic!
The origins of Halloween date back to an ancient Celtic festival in Ireland, one that celebrated the end of summer and from which many of today's traditions come. County Meath, the Emerald Isle's early base of spiritual and political power, is believed to be where it all began. Today, it plays an important role in Irish Halloween celebrations, thanks to its famous Spirits of Meath Festival, which includes a range of thrilling and spooky events held across the county.
Other key Halloween events include the Macnas Parade in Galway, which features giant creations, pyrotechnics and live music, and the Bram Stoker Festival in Dublin. There's plenty to get involved with for anyone resident or with a second home in Ireland.
Valencia – Europe's pumpkin capital?
The country that produces the largest number of pumpkins in the European Union is, in fact, Spain. Little wonder these unmistakable orange gourds feature in age-old recipes there, the best known being pumpkin fritters often served during festivals.
While Galicia in Northern Spain celebrates the Night of the Pumpkins on 31st October, the Spanish region that grows the most pumpkins each year is the Valencian Community. Hence, one of the best places to gorge yourself on fritters is in Valencia city during its famous Las Fallas festival (nothing to do with Halloween).
Valencia has been a rising star of Spain's property market in recent years, thanks to its idyllic coastal location, exciting lifestyle and diverse historic districts. Small towns with easy access to the countryside but still within a short drive or train ride of the city-centre are also popular with relocating expats.
Wine, pizza… and witches!
For most Italians, October 31st is noteworthy as the day before the more important All Saints' Day, which honours the souls of the deceased. But in one corner of the northern region of Liguria, the date is worthy of Halloween celebrations thanks to its historical association to witches!
The ancient hilltop town of Triora is also known as 'the town of witches.' Back in the 16th Century a series of witch trials were held there, during which 200 local women were accused of being responsible for causing a range of local disasters. The town's witchy reputation stuck and today it hosts a number of folklore- and horror-themed events during the year.
The highlight though is Halloween when women dress as witches, the streets are lined with pumpkins and decorations, and haunted tours are organized. Triora is also listed as one of Italy's most beautiful villages, making property there especially appealing.
For more cauldron and cackling action, try the town of Corinaldo in the Le Marche region – here a festival devoted to witches takes place on the last four days of October.
Vampire vibes in Transylvania!
Modern imagery of Halloween includes Gothic horror and where better to experience that than in Transylvania? A mystical part of Romania, it's home to the castle featured in the vampire tale Count Dracula.
Called Bran Castle and situated near the medieval city of Braşov, it was famously the home of the legendary ruler, Vlad the Impaler. The place comes alive at Halloween when a special party is arranged – but it's no less spine-tingling at any other time of the year.
Written by Overseas Guides Company.
For more information on buying abroad get your FREE Country Buying Guide!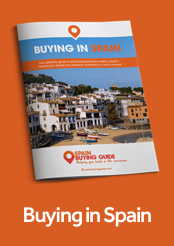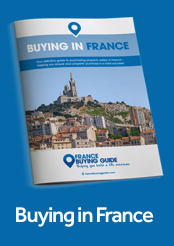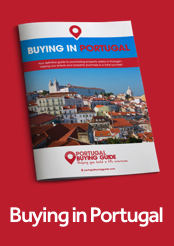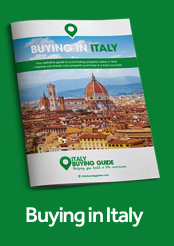 See all available country guides
If you are considering an overseas property purchase, whether for lifestyle or investment, opening a no-obligation account with FCA-authorised Smart Currency Exchange will enable you to benefit from their competitive exchange rates and specialist currency knowledge, ultimately saving you money and time. For more information, download Smart Currency Exchange's free report or visit the Currency Zone.