I'm sure we can all agree that fun and friendship need to be top of the agenda for the next year or two, especially when it comes to reconnecting with family. We take a look at two completely different holiday home hotspots in the USA: Florida and New York City.
Central Florida
They call Disney World the happiest place on earth, and a holiday home within driving distance of the theme parks should ensure happy kids of any age. You'll normally be flying into one of Orlando's two airport, around nine hours from the UK.
The most popular theme parks are Walt Disney World, SeaWorld, Universal Studios, Legoland, Busch Gardens, The Wizarding World of Harry Potter… let's just say you won't get bored.
But where do you buy? It's probably best to take a totally practical approach: work out how long a drive from the theme parks you want to be and draw a line around Disney World from there. Anywhere within a 25-minute or so drive should be suitable and that's going to include communities such as Championsgate, Kissimmee, Davenport, Reunion and Haines City.
When looking at property listings, you may wonder why so many Florida properties are huge. As in, eight or ten bedrooms huge! The answer is that these properties are aimed at several families vacationing together. Well, it kind of beats meeting up on a Dorset campsite doesn't it? Look for a property with a pool and games room, because even kids need some downtime from the happiest place on earth.
West Coast of Florida
If you like your seawater warm, your beaches white sand and your fun a little more grown-up and relaxing than a theme park, try looking further west.
Florida's Gulf Coast offers a laid-back way of life, with quiet yet quirky neighbourhoods, calm waters that stay warm all year round and some exciting wildlife. Dolphins, sea turtles and manatees are just some of the marine creatures that you might come across.
Despite the easy-going lifestyle, the Sunshine State's west coast offers plenty for active owners. Try your hand at golf, boating, or walk some of the beautiful nature trails. Sports fans won't be disappointed either, with the city of Tampa having a professional hockey and football team, as well as being the home of the New York Yankees spring training stadium.
You will also find some of Florida's best retirement communities on the Gulf Coast – an excellent way to make friends. Some great neighbourhoods include Fort Myers, Marco Island, Bonita Springs, Cape Coral and Tampa Bay.
New York
Now let's look at a completely different part of the USA that would offer you an entirely different lifestyle: New York.
I think we've all dreamed of living in an apartment in the Big Apple at one point or another. After all, it looked like great fun in Friends and would certainly make you popular with your own friends.
It's the "city that never sleeps" so the lifestyle here would definitely be fast-paced, lively and culturally rich. New York boasts just about the planet's best shopping, museums and nightlife, as well as some world-class Michelin Star restaurants – although you can't live in New York City and not try the iconic $1 pizza!
If you want to be right in the city, unsurprisingly it's going to come at a cost. Studio apartments in Manhattan start at around $400,000 and one-bedroom apartments a few blocks down from Times Square start at around $630,000.
Written by Overseas Guides Company.
For more information on buying abroad get your FREE Country Buying Guide!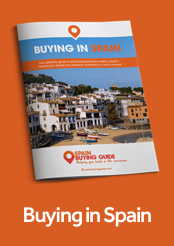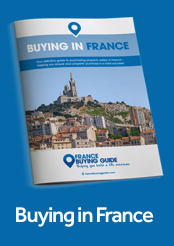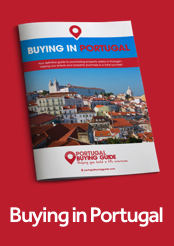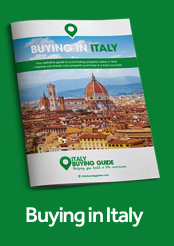 See all available country guides
If you are considering an overseas property purchase, whether for lifestyle or investment, opening a no-obligation account with FCA-authorised Smart Currency Exchange will enable you to benefit from their competitive exchange rates and specialist currency knowledge, ultimately saving you money and time. For more information, download Smart Currency Exchange's free report or visit the Currency Zone.