Seasoned visitors to Florida, Kent couple the Hollandses became Disney homeowners in May this year. They'll rent out their resort townhouse and have annual holidays there until they retire, when they plan to become 'snowbirds'!
Life should get a whole lot more fun for Andy and Karen Hollands, now they own a home in Florida that they can use for holidays and in a few years' time for much longer stays once they've stopped working.
Lockdown meant the couple, who are in their early fifties and have busy careers in financial services, had to purchase their townhouse in Kissimmee entirely remotely. Using their own local knowledge, gained from numerous holidays to the Sunshine State since 2003, combined with digital resources and the guidance of their realtor, in early April they were comfortable making an offer for their property of $255,000. This was $3,000 over the asking price, the vendor accepted and on 14 May they completed the purchase.
Keen to make the most of the season, they made their property available immediately on Orlando's busy vacation rental market and have booked their first trip there with their sons for February 2022. Their long-term plan is to retire in seven years' time, allowing them to hop across the pond to spend leisurely winters in the USA.
"We want to be like snowbirds," said Andy. "So we'll go out for four or five months at a time. But we won't spend all our time in Florida. There are so many other places we want to visit in the USA, we'll use the house as a base, returning in-between trips. For starters, we fancy trying out some American ski resorts."
The Hollandses are thankful to their realtor Garry Walmsley at Vacasa Real Estate for helping them throughout the transaction and giving them the confidence to buy in Florida without actually flying out to do viewings.
"We started looking seriously on-line at the start of 2021," said Karen. "We made contact with Garry and liked that he was a British expat, so was able to explain the differences between buying in the UK and US really clearly. We talked through our requirements and budget with him and he went and found us options."
Another useful contact came from their family holidays in Orlando. Continued Karen: "We used to rent villas in Lake Berkeley Resort in Kissimmee. The owners were British so we got to know them and they were useful to tap up for information when we were researching for our own purchase. In fact, the property we bought is in the neighbouring resort of BellaVida and our house backs onto the access road for Lake Berkley!"
When the Hollandses saw the on-line listing for their property and decided it was right for them, they wasted no time in contacting Mr Walmsley. He sent them more information about it, including floorplans and extra photos.
"Meanwhile, we went on-line and found YouTube videos of other very similar properties in BellaVida," said Karen. "Not being able to visit the property combined with the fast pace of the market added a sense of urgency. But with Garry's support we felt confident enough to go for it."
Andy and Karen are now the owners of a four-bedroom, three-bathroom end-of-row townhouse with its own pool. BellaVida Resort appealed to them for a number of reasons, including its location in the popular Highway 192 area, making it just 15 minutes from Disney, half an hour from Orlando International Airport, and close to shopping outlets, including Walmart, and restaurants.
They also liked it for its communal amenities, which include a huge clubhouse, large pool with spa area, fitness centre, cyber café and games room, basketball courts, volleyball, walking trails, places for picnics, children's playground, pretty lakes and Italian gardens.
"We're using the management firm Vacasa to take care of everything," said Karen "We wanted a hands-off service, given we both work full-time. Meanwhile, we've spoken to the tax advisor that Garry referred to us, to ensure we're following all the right procedures."
Written by Overseas Guides Company.
For more information on buying abroad get your FREE Country Buying Guide!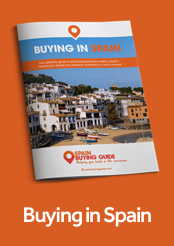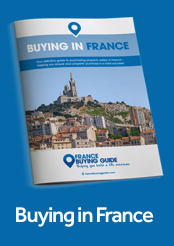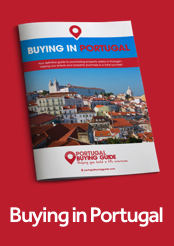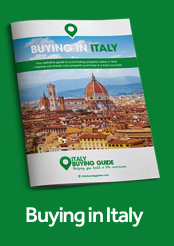 See all available country guides
If you are considering an overseas property purchase, whether for lifestyle or investment, opening a no-obligation account with FCA-authorised Smart Currency Exchange will enable you to benefit from their competitive exchange rates and specialist currency knowledge, ultimately saving you money and time. For more information, download Smart Currency Exchange's free report or visit the Currency Zone.