The largest of the Balearic Islands, off Spain's Mediterranean coast, Mallorca is a truly dazzling island that easily earns its reputation as Europe's premier holiday island. What fewer people know is what a wonderful place it is to live too.
While Mallorca retains much of its local Spanish/Catalan flavour, it's also home to a permanent population of international residents. But because no single nationality dominates – it is beloved by the British, Germans, Scandinavians, Americans, Belgians, French… – it never feels like "Little Britain".
What is more, much of the island feels relatively newly discovered. Although we've been going to the resorts on the island for 60 years, it is only in more recent years that international buyers began to move beyond the resorts, either into the city, inland towns or the countryside.
These days you can buy a home among the beautiful farming communities of the interior, around Sineu, Inca or Felanitx. Or in the medieval alleyways or Santa Calatina, one of the trendiest locations in Palma de Mallorca, the vibrant capital city of the Balearics.
There are also many smaller towns, including in the interior, such as Manacor, birthplace of tennis star Rafael Nadal, that offer a less touristy neighbourhood but with all the convenience that Mallorca offers.
Mallorca offers unmatched convenience, such as year-round direct flights from the UK, while islands like Ibiza and Menorca require a change of flights from November to March. In addition, everywhere on the island is within an hour or so's drive from the airport, and the excellent bus service means you can avoid hiring a car every time you travel there.
The island is roughly diamond shaped. Along its north-west slope is the Serra de Tramuntana, whose mountains reach 1,445 metres, slightly higher than the UK's highest. There are some beautiful (and expensive) homes in traditional mountain villages like Valldemossa and Escorca.
Tourists love the old train that travels through the mountains to Soller and its port, as well as the traditionally artistic village of Deia. A-listers such as a Richard Branson and Michael Douglas own, or have owned, homes here, but the jet set and cultural elite have been here for much longer than that. Errol Flynn was singing Mallorca's praises in the 1950s and the English poet Robert Graves made Deià famous in the 1960s.
The northern coast
The northern tip and north-eastern coast of the diamond is most famous for Pollenca and Alcudia, two large bays with sandy beaches.
In the town of Alcudia, Rightmove has hundreds of homes on offer, ranging from around €100,000 to €10million. Whichever is more suited to your budget, Alcudia offers a year-round lifestyle, with a fabulous beach too. The town has a wonderful open-air market twice a week, so you can enjoy a traditional Spanish lifestyle but also be part of an exciting resort ambience in high season.
The southern coast
Our next stretch of coast is the south-east, which has two rather special areas, the Cala Millor and Cala d'Or (or gold coast). This has traditionally been the area for the family-friendly, bucket and spade holiday, usually in a hotel. Property is more affordable, and so is the lifestyle, although it can get a little quieter in the winter than much of the island. There is also a cool, mellow side to this coast, which includes the Cala d'Or Jazz Festival, the swish Cala d'Or yacht club, marina, tennis club and much else.
A little further south is picture-perfect Cala Figuera, the fishing village with green-shuttered cottages along the waterline which has graced a thousand tourist brochures. Part of the appeal is the unspoilt coastline, but that does mean that property options get a little thin on the ground. No problem, you can buy a little inland, in the small town of Santanyi, for example. It has lovely properties both in and around it, from which to enjoy the art and café culture of Santanyi, one of Mallorca's many quietly cultural hotspots that feel a world away from the fleshpots of Arenal or Magalluf.
Before we reach the capital again, and the high-rise blocks, a word for the village of Colonia de Sant Jordi, another former fishing village which is now attracting a sporty sort of crowd coming for the yachting, swimming, hiking and wildlife watching. Property here is fairly expensive, with apartments from around €300,000.
The western coast
Finally, last but not least, the western coast includes the Bay of Palma. It has resorts that vary from the upmarket Port d'Andratx, to the holiday fleshpots of Palma Nova. With the rental opportunities so great in both, don't assume that the cheap and cheerful results will have cheaper property though. In Palma Nova, one-bedroom properties still start at close to €200,000.
Mallorca offers a wonderful opportunity for a holiday home or retirement, whatever the kind of property – and lifestyle – you're looking for.
Written by Overseas Guides Company.
For more information on buying abroad get your FREE Country Buying Guide!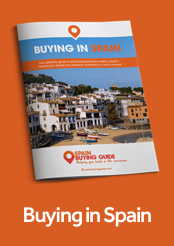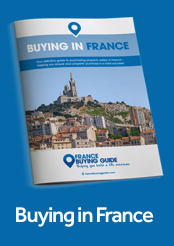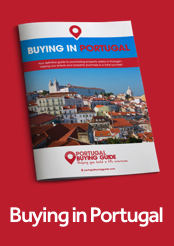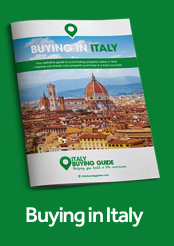 See all available country guides
If you are considering an overseas property purchase, whether for lifestyle or investment, opening a no-obligation account with FCA-authorised Smart Currency Exchange will enable you to benefit from their competitive exchange rates and specialist currency knowledge, ultimately saving you money and time. For more information, download Smart Currency Exchange's free report or visit the Currency Zone.