The UK's undying affection for Portugal means that even after a couple of turbulent years, Brits remain the most valuable homeowners in the Algarve, with lesser trodden corners of the country starting to become popular too. Let's take a closer look at things…
Brexit and the pandemic have done little to dent the UK's desire to have a home or live in Portugal, with Britons continuing to buy more property in the Algarve than any other overseas nation while also forming the second largest group of foreign residents in the country.
Brits still account for an impressive 42 per cent of international sales in resorts in the Central Algarve, which stretches from Albufeira to Loulé and accounts for around 50 per cent of the entire Algarve market, according to a prominent report that tracked sales to the end of 2021. While this is a drop from just over 50 per cent in previous years, their share of sales in the Western Algarve, or Barlavento region, fell a negligible amount in 2021. This means that the UK remains the Algarve's most important foreign market, with expectations for a bounce-back in both tourism and property sales in 2022.
Findings in the latest Portuguese Resorts Market Report, produced jointly by the Portuguese Resorts Association (APR) and market intelligence provider Confidencial Imobiliário, also show that Britons are increasingly interested in Portugal's lesser trodden Atlantic Coast. Their share of the international resort market there actually increased in 2021 to 20 per cent from around just five per cent in the previous two years.
Especially noteworthy is just how strong the rate of recovery in Portugal's property market has been in 2021. The number of property transactions in resorts was up by not only by 70 per cent year-on-year but also by 30 per cent compared to the pre-pandemic year 2019. In the Central Algarve alone, transactions in 2021 more than doubled year-on-year. Investors will welcome the news that values of resort property are tracking the upward curve of transaction volumes. According to the report, average prices rose 16 per cent in 2021, not far behind the other recent notable year for growth, namely 18 per cent in 2018.
Meanwhile, new figures from Portugal's Foreigners and Borders Service (SEF) reveal that the number of foreigners living in Portugal has increased for the sixth year in a row. Some 714,123 foreign citizens now call Portugal home – an increase of 7.8 per cent between the end of 2020 and the end of 2021. British citizens make up the second largest group of foreign residents after Brazilians, with the SEF reporting 42,071 Britons now enjoying the benefits of being able to live full-time in Portugal.
"The size of the British expat community in Portugal means that there is an established network to welcome new arrivals and support their integration into Portuguese life," said Christina Hippisley, General Manager of the Portuguese Chamber of Commerce in the UK recently. "The Algarve and Lisbon are particularly popular, though cities such as Porto are also attracting interest from those considering relocating to Portugal from the UK."
In line with these findings, the Portuguese Chamber of Commerce confirms that demand from Britons wishing to relocate remains strong in 2022, with many keen to take advantage of the country's D7 visa, also known as the passive income visa, as a means of getting residency.
The D7 visa is available to non-EU, EEA and Swiss citizens looking for long-term residency status in Portugal. As a passive income visa, it requires applicants to show proof of their ability to provide for themselves financially. It is popular with retirees and is a convenient pathway for many to Portuguese citizenship and an EU passport after five years. The visa holder has the right to study and work in Portugal, as well as to live there, and can also apply for the country's Non-Habitual Resident (NHR) tax regime status, which could see your income tax bill slashed considerably.
Another option suited to high value foreigners, particularly mobile entrepreneurs who don't intend to spend much time in the country, is Portugal's Golden Visa. Obtaining this requires capital investment and new rules limiting the scheme's eligibility in parts of the country were introduced this year. However, it remains a useful way for third-country nationals to obtain EU residency status for themselves and family members, and with it gain the benefits of being a Portuguese resident and freedom of movement within the Schengen Area.
Added Ms Hippisley: "Portugal is no longer a destination solely for retirees looking to make their nest egg stretch further. It certainly ticks that box, but the country is also attracting a rising number of millennials who are keen to start over. Everything from buying a home to running a business is more affordable in Portugal, while its attractions as a base for digital nomads are also increasingly being appreciated by younger people looking to relocate."
Written by Overseas Guides Company.
For more information on buying abroad get your FREE Country Buying Guide!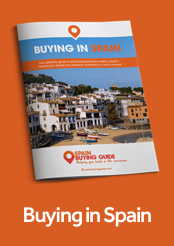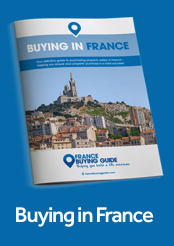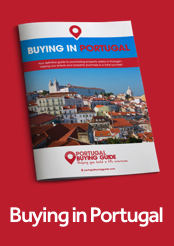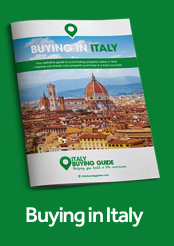 See all available country guides
If you are considering an overseas property purchase, whether for lifestyle or investment, opening a no-obligation account with FCA-authorised Smart Currency Exchange will enable you to benefit from their competitive exchange rates and specialist currency knowledge, ultimately saving you money and time. For more information, download Smart Currency Exchange's free report or visit the Currency Zone.