Nervous about buying abroad in the New Year when Brexit comes into full effect? There's no need to be if you take the necessary precautions and speak to the right people. These four pointers will set you on the right path…
1 – Get yourself a good lawyer!
Hiring an independent bilingual lawyer, one who specialises in helping foreigner buyers and expats, is a must when purchasing property anywhere in the world, in or outside of the European Union. For starters, they'll advise you and protect your interests throughout the transaction, explaining each step of the foreign conveyancing process. But their service has become even more invaluable with Brexit, with most able to help with residency applications and navigating the settlement process as a non-EU citizen. They can also assist with wills and inheritance, as well as ongoing tax obligations.
Ideally, pick a law firm that is based or has proven connections in the town or municipality of your new home – the way regulations are interpreted can vary slightly by region so a lawyer with sound local knowledge and a good contacts list, including notaries, town hall officials or a bank manager, can be a real benefit.
2 – The power of POA!
Power of Attorney (POA) has been especially useful for British buyers in 2020 and will continue as much into 2021. Granting your lawyer POA gives them legally-approved authority to act on your behalf throughout your property transaction, so includes procedures like getting your tax number, opening a bank account and even completing for you at the notary's office. This takes away the need for you to travel backwards and forwards during the buying process, something that has proved very helpful during lockdown and could be equally useful for Brits in post-Brexit Europe.
Lawyers set up POAs for their clients regularly, making it a relatively straightforward process. Simply, they prepare a POA document outlining the primary powers that you wish to grant them, i.e. for the purchase of a property, with extra clauses detailing any specific activities you need to give them. To become effective, the document needs to be signed by both parties in front of a notary. Fortunately, there is a process that enables you to do this even from the UK.
3 – Currency: don't cut corners!
A vital step in any property purchase is ensuring you have the required amount of euros available to complete the transaction and having a process in place to send them abroad safely. Right now, it's likely your funds are in your Sterling bank account in the UK, or perhaps you are waiting for the proceeds from the sale of your UK home. Either way, at some point you'll need to exchange these into euros and have them transferred to your own or your lawyer's euro account in the country where you are buying.
Choosing when and how you make these transfers will affect the exchange rate you are given – and consequently what the purchase costs you in Sterling, as well as how reassured you feel throughout the duration of the purchase. This is especially important in 2021, given the volatility in currency markets expected in the post-Brexit economic landscape.
Rightmove's currency partner Smart Currency Exchange are experts at transferring money for overseas property-buyers. Authorised by the FCA, they complement highly competitive exchange rates with a personal service geared to each client's individual needs.
Their experienced currency experts will chat through your requirements and formulate a plan according to your preferences and timescales. A popular tool they can offer is the forward contract, which can be used to minimise or remove your exposure to fluctuating exchange rates. This way you can have peace of mind during your property purchase. Smart Currency Exchange can also take care of all ongoing transfers once you have the keys to your new home. Whether that's sending money to cover maintenance and bills or transferring a UK pension to your overseas euro account.
4 – Travel tit bits
Before heading off on a viewing trip or planning visits to your overseas home next year, consider these points, which under Brexit take effect from 1st January 2021.
British tourists, including non-resident second homeowners, will be allowed to spend no more than 90 days in any 180-day rolling period in an EU country, although visas for extending your stay should be available.
Your passport must be less than 10 years old and valid still for at least six months when you travel.
Your European Health Insurance Card (EHIC) will no longer be valid, so include medical cover when you arrange your usual travel insurance.
If driving in Europe, you may need an international driving permit in addition to your UK licence, but this will depend on local rules in each European country.
Written by Overseas Guides Company.
For more information on buying abroad get your FREE Country Buying Guide!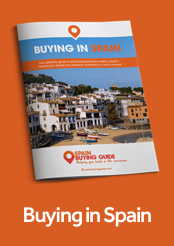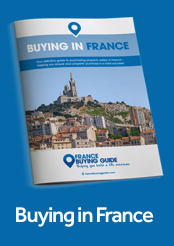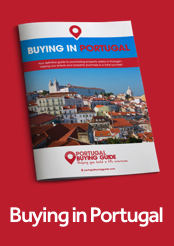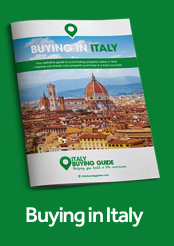 See all available country guides
If you are considering an overseas property purchase, whether for lifestyle or investment, opening a no-obligation account with FCA-authorised Smart Currency Exchange will enable you to benefit from their competitive exchange rates and specialist currency knowledge, ultimately saving you money and time. For more information, download Smart Currency Exchange's free report or visit the Currency Zone.