It's well known that Tuscany is one of the most beautiful regions in Italy, partly due to its stunning coastline. With clear blue waters, rugged landscape and some extremely pretty towns and villages, there's not much to dislike!
So, where are the best seaside towns to buy a holiday home? We take a look at four beautiful towns and villages.
To experience the glitz and glamour of the Tuscan coast, opt for Forte Dei Marmi. With plenty of chic shops, bars and restaurants, this is a brilliant place for lovers of the finer things in life.
However, the village is also ideal for nature lovers, with its beautiful beach, pine forest and impressive view of the Apuan Alps. Take a walk along the pier, hire a bike for a coastal ride or wander through the pretty streets at your leisure.
Just a 30-minute drive from Pisa Airport, this would be an ideal spot for a holiday home.
A beautiful fishing village in the heart of Maremma, Porto Santo Stefano is the perfect place for lovers of sailing and boating. As this village is promontory, you'll feel like you're on an island here whilst still being connected to the mainland. Overlooking the bay is a majestic Spanish fort and two Spanish lookout towers – climb up for breath-taking views of the coast.
Wander to Piazza dei Rioni for the many bars and restaurants with terraces overlooking the sea or visit the Chiesa di Santo Stefano, a church which has been destroyed and rebuilt many times and is home to the statue of Santo Stefano.
Porto Santo Stefano is a 2-hour drive from Pisa Airport.
Another fishing village, Castiglione della Pescaia, is made up of an upper and lower town, which are connected by steps. Stroll down to the lower town to enjoy both rocky and sandy beaches and a pier for romantic evening strolls. Or walk along the Medieval walls, up to the old town and enjoy a spectacular view of the coastline.
Castiglione della Pescaia is perfect for both families and couples who enjoy low-key holidays surrounded by nature. The beaches are extremely safe and well-equipped, and there's also a plethora of cafes and restaurants to enjoy here. It's also just a 1-hour 30-minute drive from Pisa Airport.
An ancient Etruscan village, Castiglioncello is known by some as the "pearl of the Tyrrhenian". There are many beaches, coves and rockpools in the area, as well as a beautiful pine forest. Known as a cultural centre, this village is perfect for lovers of the arts. The Pasquini Castle puts on cultural exhibitions, dance performances and more every year. You can also take part in water sports here.
Summer evenings can be enjoyed in street cafes and restaurants, and you can also take a beautiful coastal walk to Rosignano Solvay.
Castiglioncello is just a 35-minute drive from Pisa Airport, making it an especially convenient location for a holiday home.
Written by Overseas Guides Company.
For more information on buying abroad get your FREE Country Buying Guide!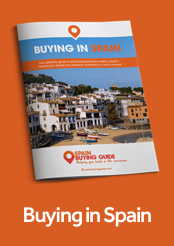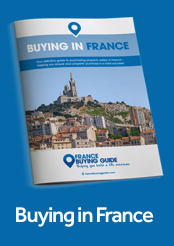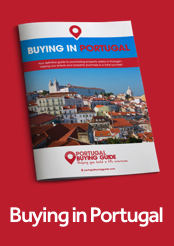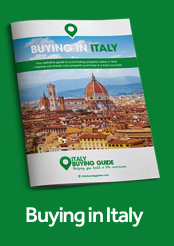 See all available country guides
If you are considering an overseas property purchase, whether for lifestyle or investment, opening a no-obligation account with FCA-authorised Smart Currency Exchange will enable you to benefit from their competitive exchange rates and specialist currency knowledge, ultimately saving you money and time. For more information, download Smart Currency Exchange's free report or visit the Currency Zone.