Dynamic market conditions mean 2022 could be an ideal time for resident Brits to sell up and sample life in another corner of France. We look at the how and why.
Expats ready for a move to a lesser-trodden part of France shouldn't wait too long to put their current home up for sale if they want the best chance of benefitting from strong demand and elevated prices.
Buyers returned to the French market with a vengeance last year and the momentum is continuing into 2022. The latest report from Notaries of France shows a significant 17.5 per cent hike in the number of property transactions over the 12 months to November 2021.
At the same time, during the third quarter of 2021 prices for resale properties showed a 7.4 per cent year-on-year increase. Looking closer, average prices in the French provinces rose 9.4 per cent for houses and 7.5 per cent for apartments.
It's not by chance houses and provincial areas are outperforming apartments and cities in value growth, a trend that has been driven by people spooked by Covid-19 looking for more space around them. This includes French people moving out of metropolitan areas who are fuelling much of the demand in small towns, said the Notaries report. It also said that UK buyers still account for the highest number of international buyers (22 per cent), but the Belgians are close behind with 20 per cent.
As the French market bounced back between during 2020 and 2021, an inevitable consequence has been fewer properties on the market, say agents. A leading French portal, SeLoger, reported recently that the number of properties on its websites fell by 22 per cent between December 2019 and December 2021.
For the best deals, buyers looking for a new French home could consider those areas where prices have risen the slowest. Hot spots such as the Montpelier and Aix-en-Provence areas in the Riviera, Bordeaux and areas of Brittany have seen double-digit growth, but head further into France's interior to find untapped rural areas with more affordable homes. France's north-eastern departments, including around the municipalities of Metz, Nancy, Troyes and Dijon are good value. Or back west, the area inland of La Rochelle, where the departments of Indre, Vienne and Haute-Vienne converge and the Brenne Natural Regional Park is located, is a good hunting ground for bargains.
If you are ready to swap your current French home for somewhere new, here are some considerations for putting your home on the market.
Use a licensed estate agent (one with a carte professionnelle) who has proven experience selling to the UK and overseas market, ideally one that

lists on Rightmove Overseas. This sounds obvious, but it is quite common for French people to attempt to sell privately – we've all seen those home-made A vendre signs, which often remain tied to front gates for years.

Be clear about how your agent charges fees. Also discuss with them the level of service they will offer, including their strategy for marketing your property and how they will keep you updated. You will need to sign a contract with them, namely a mandat de vente.
A vendor in France is legally required to provide a set of surveys for their property. Collectively this is called the Dossier de Diagnostic Technique (DDT), or les diagnostics for short, and includes surveys/ reports covering energy efficiency (DPE), sewage disposal, natural and industrial risks, termites (in certain areas, typically the south), and depending on the age of the property asbestos, lead, gas and electricity. Your estate agent can assist in obtaining these and remember to budget for these.
Make the property presentable and do any necessary improvements, enough to underpin its perceived value and give potential buyers confidence that you have looked after it. Good decorative order in neutral colours helps, just don't get carried away with adding your own style – a new owner will likely change it!
Written by Overseas Guides Company.
For more information on buying abroad get your FREE Country Buying Guide!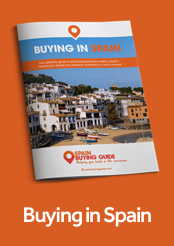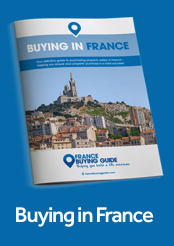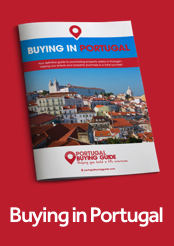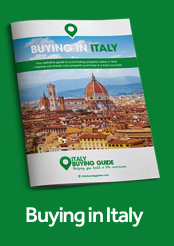 See all available country guides
If you are considering an overseas property purchase, whether for lifestyle or investment, opening a no-obligation account with FCA-authorised Smart Currency Exchange will enable you to benefit from their competitive exchange rates and specialist currency knowledge, ultimately saving you money and time. For more information, download Smart Currency Exchange's free report or visit the Currency Zone.