Central Florida's world-famous theme parks, five-star hospitality and boundless entertainment make it an unrivalled international destination. Which is why owning a Disney vacation home will never go out of fashion. For first-time buyers in 2022, here's a recap of the buying process there and where the hot spots are…
What's different about buying in Florida?
Estate agents in the US are called realtors, and they must be licensed.
A vendor chooses a realtor to promote their property, while a buyer appoints one to help them find a property and oversee completion (called 'closing'). All properties on the open market are listed by their assigned realtor on a database called the Multiple Listing Service (MLS). Every realtor has access to the MLS listing.
Respect for the realtor!
Key to a successful purchase is a good realtor. Once you know where in Central Florida you want to buy, you only need to work with one – thanks to the MLS, they can see every property for sale in your chosen area(s). This means that if you are interested in a listing on Rightmove Overseas and get in touch with the relevant realtor, they could then search the MLS for other properties for sale that they think match your requirements.
Besides finding properties for you, what else should your realtor do? Typically, their role includes advising you on budget, guiding you on a mortgage lender and checking your credit score, presenting offers and negotiating terms of purchase with the vendor's realtor, organising home and pest inspections, overseeing and reviewing the sales agreement, hiring a title company/attorney for title searches, organising title insurance, checking any homeowners' association documents, reviewing closing costs (typically 2-5 per cent of purchase price), doing final walk-throughs and coordinating the signing of closing documents with the attorney/title company and other parties.
Key steps
If you're intending to buy with a US mortgage, speak to a broker and get pre-approval for a loan before making an offer on any property. Armed with this, you know what you can afford and vendors will take your offers more seriously.
When you've found a property and your realtor has negotiated an offer, usually you will be required to pay a 'good faith' reservation deposit. This is held in an escrow account and will be put towards the main deposit. The vendor should now disclose any material issues with the property. A final sales price and any contingencies should now be confirmed and the sales agreement signed with deposit paid. Closing (completion) usually takes place a month later. In the meantime, your mortgage should be processed (if applicable), title searches done, contingencies should be satisfied and closing documents issued for checking. A day or two before closing date, your realtor should do a final walk-through.
Where is a good place to buy property in Florida?
Orlando is deemed the heart of Central Florida's tourism attractions and vacation home market. A cosmopolitan city within Orange County and home to Florida's busiest international airport, its wider metropolitan area is home to Disney World and Universal Studios.
Most of the holiday resorts and gated communities are within 30 minutes' drive south of Orlando, concentrated in a triangular area in and around the metropolitan areas of Kissimmee, Davenport and Haines City. Known as the Golden Triangle or Four Corners area, due to being where Polk County, Osceola County, Orange County and Lake County all meet, it's a go-to place for a vacation home as short-term rentals (STR) are allowed there. Regulation means that vacation rentals are only allowed in neighbourhoods that are designated STR zones – always check a property's rental status with your realtor.
The largest resorts typically have championship golf, shops/commercial areas and different communities within them – they include ChampionsGate, Reunion and Celebration. Other smaller communities set around a golf course include Providence, Highlands Reserve and Southern Dunes. Other popular communities, still close to Disney and with family amenities such as pool, lake and clubhouse, are Emerald Island, Solana, Watersong, Windsor Hills, Solterra, Solara, Windsor at Westside, Windsor Island and Encantada.
Bells and whistles hotel-style condo resorts, where residences are managed and rented out by on-site operators and facilities typically include a water park, multiple restaurants and boutiques, state-of-the-art spa and fitness centre, kids clubs, sports academy and cinema, have become increasingly popular in Orlando. Two to consider could be The Grove Resort and Margaritaville Resort.
Written by Overseas Guides Company.
For more information on buying abroad get your FREE Country Buying Guide!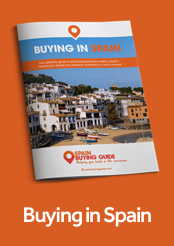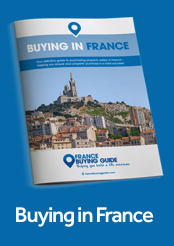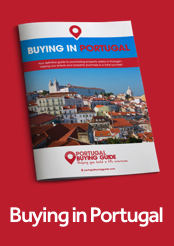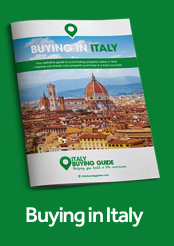 See all available country guides
If you are considering an overseas property purchase, whether for lifestyle or investment, opening a no-obligation account with FCA-authorised Smart Currency Exchange will enable you to benefit from their competitive exchange rates and specialist currency knowledge, ultimately saving you money and time. For more information, download Smart Currency Exchange's free report or visit the Currency Zone.