With new countries hopefully being added to the UK's green list every three weeks, now is the perfect time to restart your property search. After a year of virtual viewings and online window-shopping, home buyers can now start to plan trips abroad to physically view properties.
Let's get excited about buying overseas again! Here are our top tips for a stress-free and successful viewing trip.
1. Narrow down your search
Our first piece of advice will save you time, money and effort. Whether you're hoping to buy in France, Spain, Portugal or somewhere completely different, deciding on an area or region of the country to focus your search is crucial. Start by asking yourself more general questions. North or south? City or countryside? Inland or by the sea?
Once you know what you're looking for in a location, you can start narrowing down your search radius even further, perhaps even to a specific town or city
2. Don't bite off more than you can chew
If you are still interested in a few regions, then it is important to not overstretch yourself. We suggest viewing a maximum of five properties a day. This not only allows for travel time (it's unlikely all the homes you are interested in will be located right next to each other), but it will ensure you can remember and process each individual property too. It can also be a good idea to give yourself some days off between viewings.
3. Know what to look out for and what questions to ask
Of course, you have got to like the property at face value, but structural checks and practical questions are crucial too. Some things to check for during your viewing are:
Signs of damp
Cracks in walls or any other structural issues
Ask about property boundaries, communal areas and condominium fees
Verify parking arrangements
Check utilities and services, such as electricity, gas, water, sewage and broadband availability
Have a look at the local area and amenities
Find out about your neighbours and the district in general.
4. Find a good estate agent
A good estate agent will make time for you beyond just viewing the properties. Many will drive you between properties and provide you with information on the local area.
Feel free to ask questions! Some good ones to ask are:
How long has the property been on the market?
Are the sellers keen to sell?
What is included in the asking price? (Some properties will include some of the furniture – perfect if you are looking for a "lock up and leave").
5. Live like a local
Remember, you'll likely be spending a lot of time in your new overseas home, so it is important to get a real sense of what life would be like there.
The best way to do that? Live like a local! If you have the choice of a hotel or a rented house or apartment, opt for the latter. And while you'll no doubt want to enjoy some restaurants, try to shop in local shops and supermarkets if you can.
Make sure you also go out and talk to the locals too. A good way to do this is at local markets. You'll get local insight and recommendations about the area, and you never know, you might make some new friends while you're at it!
6. Decided to buy? Time to find a lawyer
Buying a property is always a little daunting and is even more so when you're dealing with the legalities of another country. That's why we advise finding a lawyer as early as possible (preferably before you sign anything). They will be able to help you organise everything and will deal with all the scary stuff like local legislation, taxation and inheritance laws.
For further advice on planning a viewing trip, make sure to read the free Viewing Trip Guide. It covers all you need to know to find your perfect home, including planning a viewing trip and the 10 essential questions to ask the estate agent.
Written by Overseas Guides Company.
For more information on buying abroad get your FREE Country Buying Guide!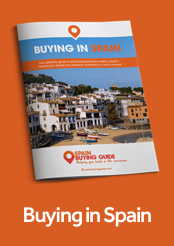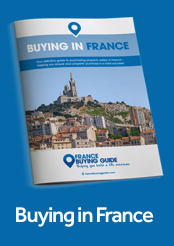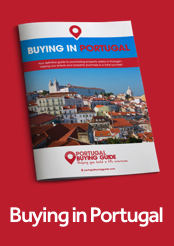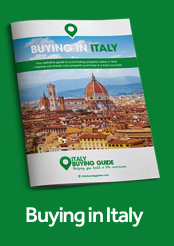 See all available country guides
If you are considering an overseas property purchase, whether for lifestyle or investment, opening a no-obligation account with FCA-authorised Smart Currency Exchange will enable you to benefit from their competitive exchange rates and specialist currency knowledge, ultimately saving you money and time. For more information, download Smart Currency Exchange's free report or visit the Currency Zone.