Are you more at home soaking up the culture in a picturesque old city than sat by the pool in a purpose-built resort? Then perhaps a pied-à-terre in the historic centre of one of these European cities – each with an airport – could be right up your street…
Málaga, Spain
Overlooked by most sun-seekers who land at the airport and head straight to the resorts of the Costa del Sol, beyond its high-rise suburbs, Málaga city is an unspoilt gem that oozes Spanish charm.
Thanks to on-going regeneration schemes, recent years have seen the centre transformed from a down-at-heel port into a chic city destination with lively arts and gastronomy scenes.
The birthplace of Picasso, with shady squares, charming boulevards and the famous cathedral, the historic centre also boasts an Alcazaba fortress and Roman amphitheatre, all overlooked by a medieval castle.
Other highlights include its seafront promenade, complete with palm trees, and a string of sandy beaches fringed by chiringuito restaurants. Not forgetting Málaga has excellent air links with the UK!
Nice, France
A jewel on the French Riviera, Nice's old town (known as Vieux Nice) is a melting pot of authentic French charm and a refreshing contrast to the glitzier destinations along this famous stretch of Mediterranean coastline.
With its beating heart the famous Place St François and reaching down as far as the Promenade Anglais, most of this district is pedestrianised – not that cars would fit down the narrow, winding streets, crammed with restaurant terraces and pavement bars and cafés, anyway. A daily feature of life here are the vibrant food markets, including those selling fresh fish and farmers' produce.
Built largely by the Italians centuries ago, the colourful old buildings and cosy squares of Vieux Nice are timeless and could be straight out of a period film set. All the while, you're just a few minutes' walk from the sparkling Med!
Lisbon, Portugal
Portugal's capital has seen some of the most aggressive house price growth in all of Europe in the past couple of years, fuelled by a combination of regeneration and attractive investment opportunities, and rising demand from its domestic and foreign markets, the latter largely down to Portugal's Golden Visa scheme.
The city, built over seven hills next to the River Tagus, has transformed a number of neighbourhoods into modern hubs that are attracting international businesses.
At the same time, it has carefully preserved its oldest districts, where adventurous city-lovers won't be disappointed. Alfama, a maze of narrow cobbled streets and charming old buildings, is its most ancient district and today is a fashionable artisan area where historical buildings include the cathedral, castle, ruins of a Roman amphitheatre and the National Pantheon.
Or try the Bairro Alto and Chiado districts, equally picturesque and traditionally bohemian but now especially popular for their trendy night spots.
Florence, Italy
The pièce de resistance of Italy's arts and architectural scene, Florence needs little introduction to Italophiles and classic art aficionados.
Swimming in awesome Renaissance architecture, at the centre of which is Brunelleschi's famous octagonal-domed il Duomo cathedral, the city's old town is a UNESCO World Heritage Site.
Within the city walls alone, there are over 60 churches and enough grand palaces to make you dizzy. The cradle of Renaissance art, Florence is said to hold almost a third of the world's art treasures, which is the regional capital of Tuscany! Rooftop views of iconic buildings are a major consideration when choosing an apartment here – buy in or near the central Duomo district and you shouldn't be disappointed!
Valletta, Malta
The capital of the Maltese archipelago, majestic Valletta is a UNESCO World Heritage City and historic landmark in the Mediterranean Sea.
Built on a fortified promontory in the 16th and 17th Centuries by the famous Knights of St John, it's jaw-dropping Baroque architecture has been carefully preserved.
Historically the city was more of a commercial hub, with busy shopping streets and back streets lined with cosy restaurants and bars.
But investment in the old buildings and infrastructure has in recent years seen it become a residential and cultural hot spot – and it is certainly is a one-of-a-kind place to own a home!
Written by Overseas Guides Company.
For more information on buying abroad get your FREE Country Buying Guide!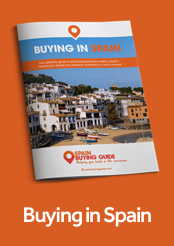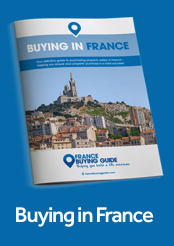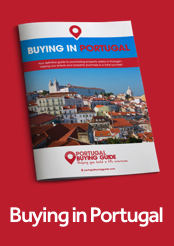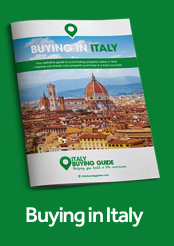 See all available country guides
If you are considering an overseas property purchase, whether for lifestyle or investment, opening a no-obligation account with FCA-authorised Smart Currency Exchange will enable you to benefit from their competitive exchange rates and specialist currency knowledge, ultimately saving you money and time. For more information, download Smart Currency Exchange's free report or visit the Currency Zone.