Reducing carbon emissions will remain top of the global agenda in 2021. If you're keen to contribute, why not pick an overseas home that's eco-friendly and helps you become self-sufficient. Here are ways you can do that plus some examples of properties that are championing the cause…
Harness the sun's rays
Boundless sunshine is one of the key attractions of buying an overseas home, especially in popular southern European countries, like Spain, Greece, France and Italy. So when you do own abroad, it makes sense to maximise the sun's free energy and do your bit for the planet – you'll feel better for it when you kick back and top up your tan!
Cue solar panels. Photovoltaic (PV) panels are used to create electricity for your home, typically storing power in a battery pack which services your home's electric needs. Many properties abroad are completely off-grid, which means they create all their power themselves and are not connected to mains power. Others get most of their power from PV panels but supplement this with a generator or by remaining connected to the grid. It's not uncommon for off-grid households to sell excess electricity back to their local grid.
Meanwhile, solar thermal panels are used only for hot water and you see them on the roofs in many Mediterranean countries. They use special fluid to soak up the sun's rays, which in turn transfers solar heat directly to your hot water system. If your solar PV system is good enough, you won't necessarily need thermal panels too as you can use your renewable electricity to power a hot water system.
Pump up the heating…
An increasingly popular carbon-low heating option, for both water and underfloor heating and cooling, is a heat pump. In simple terms, they work by transferring heat to or from a source outside of your home. Most commonly, air source heat pumps work by drawing energy from the outside air. Ground source pumps extract heat stored in the soil, geothermal ones draw energy from inside the earth's core and water source pump absorb energy from a local water source. Heat pump systems can be supplemented by solar technology or work in tandem with a conventional boiler.
Get smart about technology
Not only do smart devices add convenience to your home, they can be highly effective tools for helping manage your energy usage. Programmable thermostats are especially useful because you can set them to automatically adjust temperatures when you're away from home, but other devices like smart lights can also be programmed to recognise motion or adjust at certain times of day to reduce energy consumption in unused spaces.
Get wise with water
To be 100 per cent self-sufficient you'll need your own water source. It's not unusual for rural and off-the-beaten track properties in Europe to have their own well or borehole. Meanwhile, you can supplement a mains supply by clever water harvesting and by using a grey water recycling system.
Many of us don't realise just how much water we waste at home, whether in the UK or abroad, and in hot countries with low rainfall or destinations that rely on desalinated water, H20 is a valuable commodity.
Grow your own!
The southern European climate, with its fabulously long growing season, offers ideal conditions for growing your own produce and keeping your larder full all year. Even a small garden should provide enough space for a kitchen garden, while larger plots often come with those staples of the Mediterranean landscape, olive trees and vines. Not forgetting, planting more trees will reduce your carbon footprint even more!
Written by Overseas Guides Company.
For more information on buying abroad get your FREE Country Buying Guide!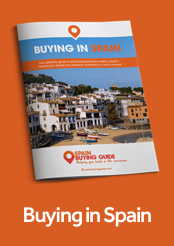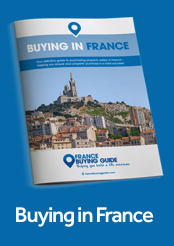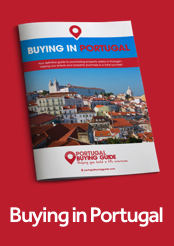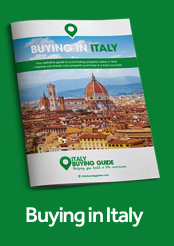 See all available country guides
If you are considering an overseas property purchase, whether for lifestyle or investment, opening a no-obligation account with FCA-authorised Smart Currency Exchange will enable you to benefit from their competitive exchange rates and specialist currency knowledge, ultimately saving you money and time. For more information, download Smart Currency Exchange's free report or visit the Currency Zone.