Looking for a neat investment or an urban pad with a modern, edgy vibe? Then try a city that embraces the world's booming technology sector – exciting places both to invest and enjoy a hip 21st-Century lifestyle. Read on for more about today's 'tech cities' and where to find them in Europe…
What makes a 'tech city'?
Ever wondered what defines a 'tech city', a modern-day term buzzing around property and technology circles? In short, it describes somewhere regarded as a technology hub, where start-up companies, digital entrepreneurship and innovation can thrive on a global level. This is thanks to efforts to provide the necessary infrastructure, economic conditions and facilities, as well as an attractive lifestyle. Such cities have districts geared up for tech companies and attract foreign technology professionals, who help give a city a vibrant, techie edge. Importantly for investors, a city's growing tech workforce needs somewhere to live.
A variety of criteria is used to assess how tech-friendly a city is. The depth of its talent pool is an important factor, specifically the size and experience of its techie workforce, including experts in the R&D sector. Then there is its educational infrastructure, which looks at the concentration of world-class academic institutions, in particular those with an international outlook and strong ties with business.
Equally important is having a strong digital start-up and scale-up culture, which offers the capacity to continually advance and nurture new businesses, particularly within emerging new wave technologies. There must also be evidence of tech-based economic growth within the city, including the inward flow of venture capital investment. Technology should play a major role within the city's infrastructure too, being used effectively on a day-to-day level, while an appealing way of life, including easy mobility around the city, is also considered.
Europe's leaders
Unsurprisingly, the USA dominates the world's top tech cities. That said, London is ranked third best and Amsterdam fourth in the 2019 Tech City Index by international property specialist Savills, which ranks the world's top 30 tech cities. Six other European cities listed in the index and regarded as top tech hubs include Stockholm (9th), Copenhagen (10th), Paris (14th), Berlin (16th), Dublin (19th) and Barcelona (21st).
Amsterdam's offering is strengthened by its diversity, attractive lifestyle, the fact that English is widely spoken, making it a gateway to wider Europe, not forgetting initiatives to encourage start-ups like Smart City. Meanwhile, France has a visa specifically for tech professionals and Paris is home to the world's largest 'start-up campus'. Berlin's low property prices and living costs combined with its rich cultural heritage has helped it attract creative techies. And Barcelona has built on its reputation as an international business and tourist destination, combined with a fun Mediterranean lifestyle, by carving a name in the tech sector, helped largely by its landmark Tech City project.
Rising stars
Recent years have seen Lisbon grow into one of Europe's most exciting tech cities, aided by government initiatives to attract foreign workers, including its Golden Visa scheme, and swathes of regeneration around the city. Only this year, VC company Indico launched a €46million fund to invest technology start-ups based predominantly in Lisbon.
Elsewhere, central Europe countries are throwing their hats into the ring to become international Fintech hubs. Prague, Warsaw and Tallinn (Estonia – which offer free wi-fi nationwide and where the software behind Skype was developed) in particular are gaining traction, with schemes like Estonia's 'e-residency' programme, which lets entrepreneurs anywhere in the world register a company in the country, carry out banking transactions, declare taxes and sign documents online.
Written by Overseas Guides Company.
For more information on buying abroad get your FREE Country Buying Guide!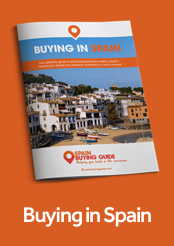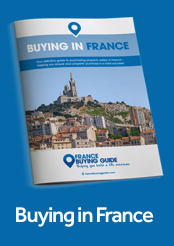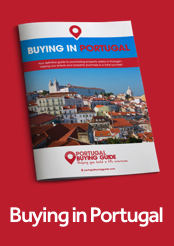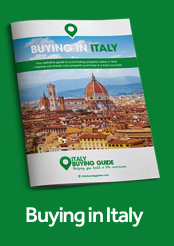 See all available country guides
If you are considering an overseas property purchase, whether for lifestyle or investment, opening a no-obligation account with FCA-authorised Smart Currency Exchange will enable you to benefit from their competitive exchange rates and specialist currency knowledge, ultimately saving you money and time. For more information, download Smart Currency Exchange's free report or visit the Currency Zone.