Is your ideal Spanish home a traditional house packed with local character and set in an authentic village community? Here is a list of things that make this type of property, known as a 'casa de pueblo' so desirable, and some examples for you to choose from…
Raise the roof!
Enjoying a sundowner as you watch the sun cast a red glow over neighbouring rooftops and distant mountains is a luxury that comes with most old village houses. That's because most of these properties have flat roofs, balustraded with low walls and accessible by an internal staircase.
They make super roof terraces, or solariums, ideal for sunbathing, BBQ-ing, drying washing and of course soaking up the views with a cool drink. Adding some potted plants helps bring them to life.
Just keep tiling…
Step into the best-preserved older homes in Spain and prepare to be wowed by glorious displays of tilework.
Ceramics have been integral to Iberian life for thousands of years, including a golden age period in the Middle Ages. Andalusia has always been at the centre of Spain's tiling industry and it shows in the elaborate tilework you find in many of the older homes there, as well as in churches, civic buildings and even on village fountains.
In some towns and cities, whole districts grew out of the ceramics industry, the most famous being Seville's Triana neighbourhood.
Different periods of Spanish history are reflected in the style and imagery of tiles, with the Moorish influence being especially noticeable. Decorative tiles aren't limited to floors, walls and staircases inside a house – you're as likely to find them adorning exterior façades.
Meanwhile, the roofs of older homes tend to have thick clay tiles. Not only picturesque, these are effective at keeping homes cool during the hotter months of the year.
Multi-storey maze!
Day-to-day living was a bit different when most village houses were built and this had a bearing on their design. Many are two or three storeys, excluding the roof terrace, but that's not surprising given that years ago it was common for a household's livestock to occupy the ground-floor level.
Low ceilings, small windows (to keep the heat out) and what today might be considered a strange distribution of living space are to be expected. Of course, many of these homes have been adapted in recent years.
The best ones preserve original features, such as wooden beams and doors, fireplaces and Moorish arches, not forgetting the tiling.
Ironwork and Stucco
Ever wondered what makes Spain's white hilltop villages look like a mesmerising bundle of white cubes? Much is down to the traditional style of plaster used for rendering the exterior of houses. Called Stucco and made from marble dust, lime and water, usually it's applied thickly to give a rich texture and help keep the heat out. Its works just as well painted in earthy tones as in classic white.
White Stucco provides the ideal partner for the other common features of a traditional Spanish home, namely black ironwork.
From ornamental window grills and balustrades, to Juliet balconies and stairways, anyone of these will add an authentic rustic touch to your Spanish home.
Get cosy in the courtyard!
Homes in the centre of a village won't usually have space for a garden, but instead many have a small courtyard. These offer welcome shade during the summer and often have an outdoor fireplace for BBQing or keeping warm during those chillier evenings. They're a useful storage space too.
Written by Overseas Guides Company.
For more information on buying abroad get your FREE Country Buying Guide!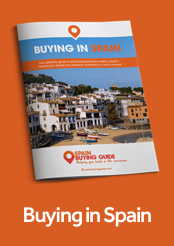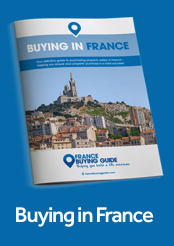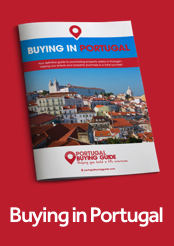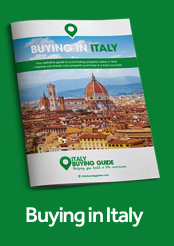 See all available country guides
If you are considering an overseas property purchase, whether for lifestyle or investment, opening a no-obligation account with FCA-authorised Smart Currency Exchange will enable you to benefit from their competitive exchange rates and specialist currency knowledge, ultimately saving you money and time. For more information, download Smart Currency Exchange's free report or visit the Currency Zone.