While the vast majority of Portugal retains all of its Continental and Iberian charm, there are certainly corners which the international community has made its own. Where English is widely spoken, and you'll always find a fellow expat to pass the time of day with – or maybe even a round of golf. Here is our pick of those places to buy.
It may not be the most authentic town in Portugal, but Vilamoura would be ideal for those looking for a thriving and friendly international community. Extremely well equipped in terms of amenities, entertainment and beaches, it is little wonder Vilamoura is so popular with international buyers.
The town's focal point is the glitzy marina with sparkling yachts and waterfront bars and restaurants. During the peak months, don't be surprised if you bump into some real A-listers here.
Vilamoura would also suit those looking for a healthy and active lifestyle. Being such a modern town, it has excellent cycle and walking routes. You will also find some of the best golf courses in Portugal, and some would argue the world, in Vilamoura. Vilamoura Old is the original course in the area and is known as one of the best.
You can find one-bedroom apartments here from around €130,000 and two-bedroom condominium apartments from around €225,000. Due to its glamourous reputation, there are also some really luxurious properties where the sky is the limit for prices.
Easily accessible thanks to its proximity to Lisbon, Cascais is a favourite among those looking to live near the capital. Cascais is about 35 minutes from Lisbon by car and just over an hour by train (and the journey is incredibly scenic!), making it ideal for commuters and families.
Days and nights out in the capital city are straightforward from Cascais, so this is a perfect place if you're looking to be within easy reach of atmosphere and culture.
Once a sleepy fishing village, Cascais is now a bustling town with an upmarket feel to it. You'll hear plenty of British and American accents as you wander around the charming old town with its chic boutiques and al fresco restaurants.
Apartments in Cascais start from around €150,000. If you want a villa, you'd likely be looking at over €400,000.
Lagos is a city rich in history and character. Within its 16th century walls lies an impressive fortress, beautiful churches and a charming old town.
On top of this, the city boasts a spectacular coastline and is home to some of Portugal's best beaches, such as the sweeping Meia Praia, often windy and hugely popular with surfers, and Praia de Dona Ana, an impossibly beautiful cove that's the subject of a great many postcards.
Lagos is still a working town with lots to see and do, including a well-loved daily market. Along with the Brits and other Europeans, Lagos draws tourists from much further afield, including backpackers from Australia and surfers from America. So, there really is a good mix of nationalities!
The city's transport links are superb and include direct trains to Faro and easy connections to Lisbon. The airport is about an hour's drive.
Property-wise, there is a real mixture of properties, from rustic townhouses in the heart of the city to modern apartments with sea views. The latter would need a budget of around €185,000 or more, but you can find cosy townhouses for nearer €100,000.
Written by Overseas Guides Company.
For more information on buying abroad get your FREE Country Buying Guide!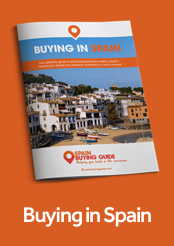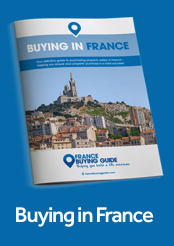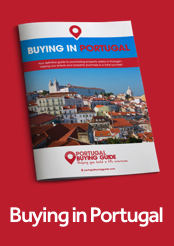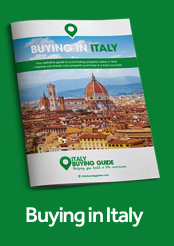 See all available country guides
If you are considering an overseas property purchase, whether for lifestyle or investment, opening a no-obligation account with FCA-authorised Smart Currency Exchange will enable you to benefit from their competitive exchange rates and specialist currency knowledge, ultimately saving you money and time. For more information, download Smart Currency Exchange's free report or visit the Currency Zone.