Family holidays are a time for making memories, exploring new places and spending quality time together. But what the adults may love might bore the kids to tears! So, with that in mind, here are five Spanish seaside holiday home spots that ALL the family will love.
One of the most-loved holiday destinations in Spain, and one of the most family-friendly, is Torremolinos on the Costa del Sol. Over the years, this lively seaside resort has been the tanning spot of choice for celebs like Frank Sinatra and Grace Kelly, and the town still welcomes around 3.5 million visitors a year.
It is particularly great for families, who always remark on the wonderful sandy beach, vibrant atmosphere and wide range of activities on offer. The largest waterpark in the Costa del Sol – Aqualand Water Park – is in Torremolinos, or head just 15km down the coast to Benalmádena for a family night out in Tivoli World where there are over 40 rides and attractions including a Ferris wheel and bumper cars.
The seaside resort is also incredibly easy to reach with no long transfers. Fly into Málaga Airport and you can be in Torremolinos in under 15 minutes!
Property tends to be apartments rather than villas and townhouses; however, they are relatively affordable. A budget of €120,000 – €200,000 would present you with a good selection of two- to three-bedroom apartments close to the beach. If you are in the market for a villa or townhouse, you would need a budget closer to €350,000 – €400,000.
Torrevieja lies in the southern Costa Blanca and is one of the most popular destinations on Spain's Mediterranean coast. With exciting fiestas, four waterparks, colourful salt lakes and sandy beaches, there is plenty to keep the kids entertained.
For teenagers, the waterparks, amusement park and exciting watersports should appeal. Come nightfall, there are a wide variety of bars and clubs to visit, including some on the beach.
For younger children, there are playgrounds dotted around the town as well as a bird park with geese, ducks, chickens and parrots.
The town of Torrevieja itself is quite small, so even the littlest legs shouldn't have any trouble walking around. There are several airports close to Torrevieja, but the most people fly into Alicante and then drive the 35 minutes down coast.
Torrevieja is great value for money. You can find some one-bedroom apartments for as little as €45,000, and townhouses from €50,000. Many properties enjoy use of a communal pool, however, if you'd like your own pool, you would be looking at €200,000 and above.
Closer to the west coast of Africa than Spain, Lanzarote's location means you will enjoy sunshine all-year-round and average annual temperatures of 22 degrees. This beautiful island has subsequently been given the nickname of the 'island of eternal spring'.
It is another fantastic choice for families and presents a more unique holiday than perhaps you'd find on mainland Spain. Camel riding, volcano simulations, black sand beaches and waterparks are just some of the activities on offer.
Rancho Texas – a waterpark and zoo – is a particular highlight of the island. This beautifully maintained park puts on daily shows featuring birds of prey, sea lions, dolphins and cockatoos. There is even the option to give the sea lions hugs and kisses, something that would surely put a smile on anyone's face!
Despite being further south than mainland Spain, the four-hour direct flight to Lanzarote from the UK is still super easy. There are a variety of properties available on the island, with apartments starting from around €100,000. A budget of €150,000 – €200,000 would present a good selection of terraced houses and bungalows, while villas with private pools tend to cost €200,000 upwards.
Also known as the 'Golden Coast' due to the soft, camel-coloured sand, the Costa Dorada runs south of Barcelona and enjoys around 300 days of sunshine a year.
The city of Salou is a particular favourite among families due to its excellent location and amenities. Not only is Spain's biggest theme park, PortAventura, located just outside of the city, but Salou is also just 15 minutes from the World Heritage city of Tarragona and just over an hour from artsy Barcelona.
Salou itself has plenty to offer too, including a gorgeous Blue Flag beach, a seaside fairground and colourful year-round fiestas. Some of the best are the Winter Festival and the Golden Nights festival in the summer.
Property here is a little more expensive than the other areas we've mentioned, with larger apartments costing around €150,000. Nonetheless, you can find small or studio apartments for around €60,000. Terraced houses can be around €200,000 while villas tend to be upwards of €300,000.
Written by Overseas Guides Company.
For more information on buying abroad get your FREE Country Buying Guide!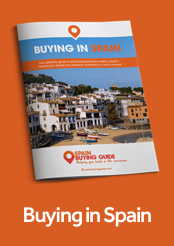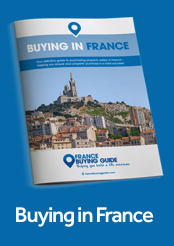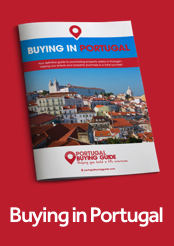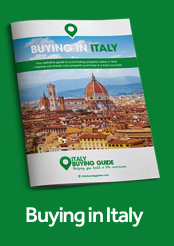 See all available country guides
If you are considering an overseas property purchase, whether for lifestyle or investment, opening a no-obligation account with FCA-authorised Smart Currency Exchange will enable you to benefit from their competitive exchange rates and specialist currency knowledge, ultimately saving you money and time. For more information, download Smart Currency Exchange's free report or visit the Currency Zone.