After almost 20 months of restrictions, double vaccinated Brits will be allowed to visit the US from 8 November. Is it finally time to book that long-awaited viewing trip?
With Florida still ranking among the top destinations for British buyers, we suggest some great places to buy property in the sunshine state, all within easy reach of an airport.
Travel rules from 8 November
From Monday 8 November, those who have received two doses of an FDA approved vaccine will be allowed to enter the US. This applies to travellers from all Schengen countries, the UK, Brazil, China, India, Iran, Ireland and South Africa.
The FDA has approved the Moderna, Johnson & Johnson and Pfizer-BioNTech vaccines. If you have had both doses of the AstraZeneca vaccine, you will still be allowed to enter the US as it is accepted under the 'Emergency Use' category.
As well as showing your vaccination status on arrival, you must also present a negative Covid test taken in the 72 hours before departure.
3 great places to buy property in Florida
Home to the attractive gulf coast city of Tampa, Hillsborough County is a great place for both families and young professionals.
Tampa recently beat Miami in the '2021 Best Cities in America' list by Resonance Consultancy, based on house prices, safety and leisure/entertainment. Tampa offers a unique combination of urban and suburban life and is an incredibly safe city, with the 8th lowest crime rate in the whole of the US.
The city also enjoys almost endless sunshine (we're talking 361 days of the year), beautiful parklands, a 2.6-mile Riverwalk, white sand beaches and numerous museums and galleries.
Throughout the rest of Hillsborough County, you'll find over 170 parks, including an old botanical garden. One popular neighbourhood is Hyde Park Spanishtown Creek. Here you'll find plenty of bars, restaurants, coffee shops and parks. The schools are also highly rated. Other good places to look are Harbour Island and Historic Hyde Park.
Tampa International Airport is just 10 minutes outside of the city of Tampa by car. You can get a direct, 8-hour flight to London with British Airways from there.
Average property prices in Hillsborough County are $350,000.
If you're hoping to live near Disney World, then Orange County is where to look. Situated in Central Florida, you'll find all the main theme parks there, including Disney World, Universal Orlando Resort, Universal Studios and SeaWorld.
Florida's largest city Orlando is also in Orange County. Orlando itself can be broken down into several areas: downtown Orlando, residential Orlando and the more touristy Orlando. Orlando International Airport is located six miles southeast of downtown Orlando and has regular non-stop flights to the UK.
Some popular neighbourhoods in Orlando are Park Lake, Thornton Park and Delayney Park.
Park Lake, situated north of Lake Eola, offers a peaceful oasis with beautiful views. Nonetheless, there is still plenty going on with a good selection of bars, restaurants and coffee shops.
Thornton Park is often called Orlando's most chic neighbourhood due to its love for Indie music. Unsurprisingly, you'll find several music venues, and there numerous festivals held throughout the year.
For families, Delaney Park is an excellent choice with an A-rated school zone and numerous parks and playgrounds.
Average property prices in Orange County are $359,000.
Although most famous for housing the city of Miami, Miami-Dade County actually has 34 cities, ranging from those with 400,000 residents all the way down to those with just 86.
For young professionals looking to live in the hustle and bustle, or those with a larger budget, the city of Miami is a fantastic place to purchase property. Oozing elegance and charm, it's where you'll find some of the most glamorous and luxurious apartments in Florida.
Alternatively, if you're looking for something a little more low-key and affordable, head around 30 minutes south of the city to Palmetto Bay. Palmetto Bay enjoys excellent schools, relatively low crime and, compared to elsewhere in the county, fairly affordable housing. Its location is also second to none being just 35 minutes from downtown Miami and 30 minutes from Miami International Airport (MIA). Again, there are regular non-stop flights to the UK from MIA.
Average property prices in Miami-Dade County are $450,000.
Written by Overseas Guides Company.
For more information on buying abroad get your FREE Country Buying Guide!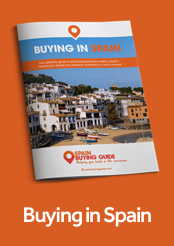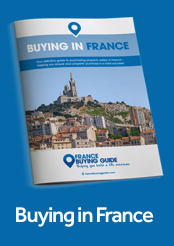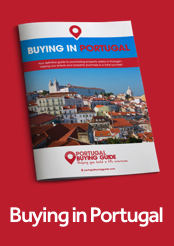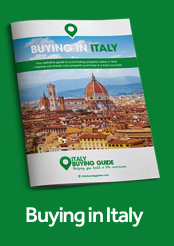 See all available country guides
If you are considering an overseas property purchase, whether for lifestyle or investment, opening a no-obligation account with FCA-authorised Smart Currency Exchange will enable you to benefit from their competitive exchange rates and specialist currency knowledge, ultimately saving you money and time. For more information, download Smart Currency Exchange's free report or visit the Currency Zone.