We seem to have done nothing but walk in the last year, but if you're not all walked out, it remains true that walking is a great way to keep fit and mentally alert.
To mark National Walking Day on the 7 April we have chosen three beautiful holiday home or retirement destinations abroad where breath-taking nature and walking trails are right on your doorstep.
The Path of the Gods – Amalfi Coast, Italy
Italy's Amalfi Coast is scattered with colourful hillside villages and upmarket communities, all within a dramatic Mediterranean coastline.
Escape the bustling streets of Positano and Amalfi and head to Bomerano, where the Path of the Gods trail begins. This century-old five-mile clifftop hike takes you along ancient mule routes and through traditional towns and villages while offering truly spectacular views of the coastline and the island of Capri. The walk takes around three hours but there is plenty of opportunity to head down to the beach to cool off and grab a drink at one of the beach bars
Where to buy?
The Amalfi Coast lies in the Campania region, where you'll find some of Italy's most famous antiquity and landmarks, including Pompeii and Mount Vesuvius. Property prices in the area can be on the higher end.
Consider the seaside city of Salerno. It features a hilltop castle, charming promenade and feels a lot more 'lived in' than some of the more touristy towns in the region. The city is just one hours' drive from the Path of the Gods trail.
If you would prefer to be closer to the trail, look to the resort town of Ravello. Apartments here are upwards of €650,000 for something really special with a sea view.
Let's not forget Naples – the regional capital of Campania and Italy's third-largest city. Thought of by many as the soul of Italy, Naples is bursting with energy and history and is just an hour by train to the Amalfi Coast.
As with any city, there are safer areas than others. Some good neighbourhoods to look at in Naples are Vomero and Chiaia.
Camino de Santiago – Galicia, Spain
For avid walkers, the Camino de Santiago is definitely something to add to your bucket list. 'The Way of Saint James' is the classic pilgrim route, weaving its way through Northern Spain. There are numerous starting points, with the most popular route starting in the French Pyrenees and totalling 700km, all ending at Santiago de Compostela in Galicia, north-west Spain.
Some routes take you along the coast of northern Spain, also known as the Costa Verde  ("green coast"), while others take a more southerly inland route via Burgos and Leon.
Where to buy?
These areas attract far fewer international home buyers, but plenty of French and Germans. As well as walking in Picos de Europa mountains, where the incredible wildlife includes wolves and even bears, they come for the surfing and some of the best seafood in Spain, a very pleasant climate and affordable property.
A home on the walking route certainly offers rental potential as the Camino de Santiago draws around 300,000 people each year.
The most obvious location to look for property is in Santiago de Compostela, the capital of Galicia and end point of the Camino. This medieval city is a popular tourist destination with a nineth century cathedral and gorgeous Old Town to explore. It has great flight connections too.
Another city in the region is Lugo, which is just under 100km from Santiago de Compostela and is one of the final stops pilgrims make on the walk. The city and province are extremely affordable; if you're willing to do some renovation work, you can find three-bedroom properties for under €50,000.
Paklenica National Park – Croatia
Croatia is a haven for nature lovers with eight national parks dotted across the country. One of the best for hiking is Paklenica National Park, with 150km of trails. Perfect for those with an adventurous side, the trails take you through pine-scented forests, tumbling waterfalls, deep gorges and impressive peaks with beautiful panoramic views. The park is also renowned for its rock-climbing opportunities and attracts climbers from all over the world.
As well as spectacular scenery, the park is home to a wide range of wildlife, including birds of prey, deer, bears and wild cats.
Where to buy?
The city of Zadar, on the Dalmatian coast, is just one hour from the park and has plenty to offer property buyers.
Claiming to be 'Croatia's coolest city' and famed for the Roman and Venetian ruins in the Old Town, Zadar has maintained much of its authenticity and is a quieter destination than Dubrovnik further south. The city has some interesting modern architecture too, such as the Monument to the Sun, which reflects the sun's rays to create colourful light patterns in the evenings, and a Sea Organ which creates music when filled with water.
One-bedroom apartments start from €130,000 and villas from around €400,000.
The lively city of Split is a couple of hour's drive from Paklenica National Park, and an hour from Krka National Park.
Written by Overseas Guides Company.
For more information on buying abroad get your FREE Country Buying Guide!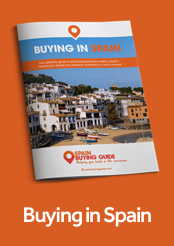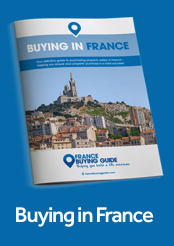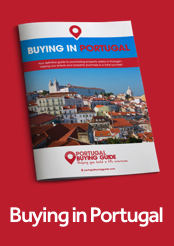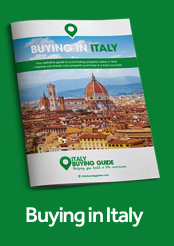 See all available country guides
If you are considering an overseas property purchase, whether for lifestyle or investment, opening a no-obligation account with FCA-authorised Smart Currency Exchange will enable you to benefit from their competitive exchange rates and specialist currency knowledge, ultimately saving you money and time. For more information, download Smart Currency Exchange's free report or visit the Currency Zone.