Spring has arrived, transforming the countryside with green shoots, blossom, baby animals, singing birds and longer, sunnier days. But welcome as spring is at the end of our coldest British winter in years, in parts of Spain it is even more special. Have you ever seen a desert come to bloom?  
Some of the most popular areas for overseas buyers in Spain are official desert. And if you buy in Almería or Murcia make sure you're ready to enjoy your surroundings blooming spectacularly in early spring.
But where should you buy? Here we offer a few tips on country areas where prices are affordable and spring is utterly gorgeous.
Murcia
The colourful spectacle of Floración de Cieza occurs in Northern Murcia in a town called Cieza and the surrounding countryside. During this 'peach blossom season', a multitude of fruit trees burst into bloom, creating a colourful blanket of pink and white across this otherwise semi-arid landscape.
As the name suggests, you will find plenty of peach trees, but there are also trees bearing almonds, apricots, and plums – it all depends when you visit.
To experience Floración de Cieza at its best, visit around the second and third week of March, but the season starts towards the end of February and lasts until early April.
Where to buy?
Here are some lovely towns and cities along Spain's Costa Cálida that would place you in a great location to experience the marvels of spring in Spain.
Cieza itself is a historic town full of beautiful architecture. It is home to the abandoned Moorish town of Medina Siyasa, which you can explore via pre-booked tours. Along with the Floración de Cieza, the town is close to some other natural wonders, including the Almadenes Canyon where extreme sports like body rafting are popular pastimes!
From Cieza, if you travel just one hour towards the coast, you will find another town that has maintained much of its authentic Spanish culture: Mazarrón. Boasting 35 kilometres of beaches, 3000 hours of sunshine and a vibrant Puerto with weekly markets and numerous bars and restaurants, Mazarrón is a desirable yet affordable area to buy property in Spain. You can particularly get a lot for your money on the Mazarrón Country Club.
The town is famous for its fresh and locally sourced seafood dishes, as well as the 2,500-year-old shipwrecked Phoenician boats. It is close to the popular cities of Cartagena and Alicante and is just 40 minutes' drive from the new Región de Murcia International Airport.
If Mazarrón is a little too traditional for you, take a look at Águilas, a lively port city just 30 minutes' south along the coast. Águilas is a popular tourist destination in Murcia; it has a great mix of beaches, annual festivals, and a large medieval fortress.
This old Roman city is full of exciting attractions and would suit anyone from sun-seekers and history-geeks to adrenaline-junkies and nature lovers.
Almeria
Cross the border into the autonomous region of Andalusia and the weather gets even warmer and the countryside more arid – until you reach the beginnings of the Sierra Nevada to the west. You're in the province of Almeria which includes Spain's Tabernas Desert.
A little inland from the provincial capital of Almeria City, Tabernas Desert is a nature reserve. Look where you're walking because the wildlife includes tarantulas, lizards and snakes, but if you do look up there are eagles, falcons and eagle owls.
The landscape has stood in for the southern states of the USA in numerous Western movies, as well as Game of Thrones (where as 'Thronies' might guess it was part of Meereen and the Dothraki Sea).
It can look wild and forbidding for much of the year, but you will come to love it, especially in the springtime.
Where to buy?
There are numerous friendly towns here, either on the coast or inland, which include welcoming expatriate communities.
Inland you'll find smaller town and villages such as Albox, Lubrín, Lúcar, Vélez-Rubio and many others. This is an area where you can find homes at the heart of a village from under €50,000, or cortijos (farmhouses) with land from €100,000.
You have a wide choice of property styles here, all with the benefit of being a little cheaper than their equivalent in other parts of southern Spain.
For example, Desert Springs Golf Club – where owners include Ian Botham and Daley Thompson – is more affordable than the likes of La Manga, but no less lovely.
There are cave homes too, in the countryside or village, at incredibly low prices, yet cool in winter and warm in winter.
If you want the desert nearby but the sea on the doorstep, Mojácar has a wide choice of property, or the smaller community of Carboneras, further south.
As a wild, arid sort of place, one of the last parts of southern Spain to become popular with property buyers from abroad, not only are prices lower but it all feels more Spanish and deeply Andalusia, especially in the spring!
Written by Overseas Guides Company.
For more information on buying abroad get your FREE Country Buying Guide!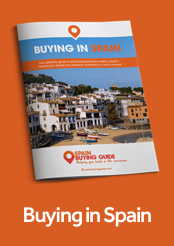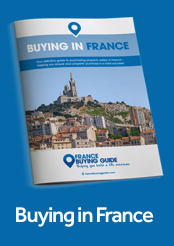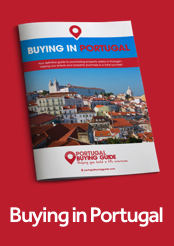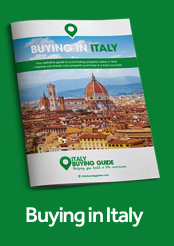 See all available country guides
If you are considering an overseas property purchase, whether for lifestyle or investment, opening a no-obligation account with FCA-authorised Smart Currency Exchange will enable you to benefit from their competitive exchange rates and specialist currency knowledge, ultimately saving you money and time. For more information, download Smart Currency Exchange's free report or visit the Currency Zone.