Who hasn't been swept up by football fever during the European Championships? In a nod to the tournament, we pitch exciting properties from competing countries against each other and leave you to choose a winner…
The standout teams of the Euros are easy to spot, but how do they score off the pitch when you're searching for your dream overseas property. We've picked tempting homes for sale in the competition's leading countries – you can decide which should lift the trophy.
Home to some of the world's most famous clubs, the 'Azzurris' rarely fail to entertain on the football pitch and this year has been no exception. Well deserved finalists, they weren't first choice favourites to win but were deemed the dark horse of the tournament. As we've seen though, a well-managed Italian team, oozing their trademark passion, can beat pretty much anyone on the day and it's the same for Italian property.
Italy might not be your first choice destination, but a little research will reveal it can match any European destination for quality, charm and diversity of location. This charming three-bedroom character home, located on the edge of a hamlet near Umbertide, is typical of how far your money stretches in rural Umbria. Full of features, it is in fact a converted schoolhouse with some rooms in need of finishing. It includes a new pool and three hectares, including woodland and olive trees. With a €420,000 asking price, where better to wind down after the tension of the Euros…
The Swiss team produced arguably the largest shock of the tournament when they beat France, one of the favourites, to reach the quarter-finals. Clinical and determined, Switzerland's gradual rise on the world football stage in recent years shouldn't be a surprise. It's a small nation, but its trademark has always been quality, whatever it is doing, from sport to banking and watch-making!
From the football pitch to the ski slopes, Switzerland has some of the most exclusive ski resorts in the world. Its mountain destinations attract the global elite and international royalty, who expect nothing less than top-notch skiing and exceptional off-piste entertainment.
This apartment forms part of the latest phase of the stunning Les Chalets d'Adelaide residence in Grimentz in the Swiss canton of Valais. The resort has attracted attention since the opening of a cable-car connecting it to nearby Zinal, which has doubled the size of its local ski area. These apartments are just 100 metres from the new lift, as well as a stroll from Grimentz's famously picturesque centre. Prices are from CHF849,000 (£666,000).
Giants of international football and with one of the world's most competitive leagues, Spain's national team might not be as dominant as they were a decade or so ago, when they won back-to-back euros (2008 and 2012) with a world cup (2010) in between, but they're always contenders to an international title. This time round they lost to Italy in the semi-finals, but only just.
What has never changed since Spain's famous back-to-back victory years is its number one ranking as our favourite destination for overseas homes. The Costa Blanca and Costa del Sol attract the highest numbers of buyers, with the Balearic and Canary Islands and Costa Brava popular too.
This four-bedroom villa in the Costa del Sol resort of Benalmádena, with excellent beaches, first-rate golf, an award-winning marina and plenty of family leisure amenities, will tick most boxes for typical house-hunters. It has plenty of space inside and out and its own private pool. Shops and amenities are within walking distance and Málaga airport just 15 minutes' drive. Which makes the €485,000 price tag an attractive one!
A justifiable favourite before the tournament, the pedigree and experience of the Belgian squad has arguably never been better.
A core group of world-class players have steered the Red Devils to new heights and a win at this Euros was billed as the culmination of its rise over the past decade. Sadly for them, it wasn't to be, thanks to Italy stealing a win over them in the quarters.
Not a mainstream second-home destination, house-hunters in Belgium are likely to be relocators for work, investors or those with family connections. It might not have the sunshine of southern Europe, but its access from the UK is hard to match, so are its chocolate truffles and beer. Here's a beautifully finished six-bedroom family home with large garden near the pretty town of Le Roeulx, known for its canals and brewery. Yours for €875,000.
Two heavyweights of world football that made the knock-out stages but failed to make the quarter-finals, both Portugal and France remain firm favourites when it comes to overseas property.
France is second only to Spain for attracting British house-buyers, offering all types of property from beach to rural, and urban to ski resorts. Meanwhile, Portugal's Algarve includes the internationally acclaimed resorts of Quinta do Lago, itself popular with football stars, Vale do Lobo and Vilamoura. This charming three-bedroom townhouse is in a fabulous location in Vale do Lobo, within walking distance of restaurants and sports amenities. The €575,000 price-tag includes its private pool and decking area to the rear.
Written by Overseas Guides Company.
For more information on buying abroad get your FREE Country Buying Guide!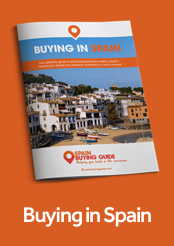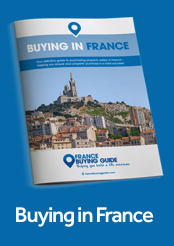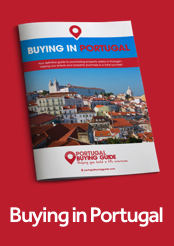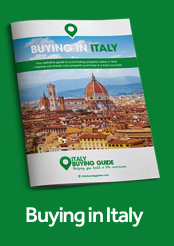 See all available country guides
If you are considering an overseas property purchase, whether for lifestyle or investment, opening a no-obligation account with FCA-authorised Smart Currency Exchange will enable you to benefit from their competitive exchange rates and specialist currency knowledge, ultimately saving you money and time. For more information, download Smart Currency Exchange's free report or visit the Currency Zone.