Not everyone needs lots of living space, with singletons and childless couples often prioritising location, style and convenience over square footage. We outline the key benefits of opting for a snug bolt-hole abroad and find you some exciting studios and one-bed homes for sale…
Is your dream home abroad somewhere that's hassle-free and more of a base for enjoying the local area, perhaps for long weekends, than somewhere for hanging out in all day? If so, a city pied-à-terre, cosy old village house or studio beachside apartment could be the answer. Let's look at some of the attractions of opting for a smaller overseas home.
– They cost less! Location of course will have a huge bearing on the price of your property. But, as a rule, within a particular development or district, a studio flat will always be cheaper than a two-bedroom equivalent. For most purchasers, easy access to local attractions and amenities, whether in a coastal resort or the old quarter of a town or city, is more important than the size of their property. Just be prepared for less rental income if your plan is to let your place to holidaymakers – fewer bedrooms means fewer people to share the rent and other bills, which can make them less lettable than larger properties.
– They cost less to furnish and run. Less space means fewer items of furniture to buy and lower bills if you ever decided to refurbish the place. And of course, your utilities bills and council tax, as well as insurance, with be less. It helps that smaller properties with air con cool down quickly in the summer and conversely are easier to keep warm in the winter – even in the Med it can get chilly in winter, especially if you're inland or near a mountain range.
Also, smaller properties rarely come with a pool or much outside space, which means less maintenance. You may have community fees to pay, depending on the property.
– More practical and easier to clean. Who wants to spend half their time cleaning when they visit their overseas home abroad? No answer required. Smaller places require less effort to keep clean and maintain.
– Better security. With fewer doors and windows, smaller properties have fewer potential entry points for burglars compared to large pads with a collection of terraces, French windows and bedroom windows.
In addition, apartments and cosy village houses are usually part of a development or community where neighbouring homeowners can keep an eye on your property in your absence. Compare this to a detached villa on its own large independent plot.
– Larger places attract more attention from friends and family hoping for a complimentary stay, with or without you being there! It's not selfish to want a place that only accommodates the bare minimum – i.e. yourself, or you and your partner.
If someone really wants to spend time with you abroad, they'll rent somewhere nearby or book into a hotel – they can still meet up with you, whether that be on the beach, for a round of golf, for drinks in the evening or at meal times.
– Quirkiness! The most interesting character properties or those in exciting or unusual locations are often smaller places. Examples could include apartments in the old quarter of a city, cosy fishermen's cottages around a harbour, cave homes built into a hillside or all types of conversions, including old bakeries, agricultural buildings and mills.
Written by Overseas Guides Company.
For more information on buying abroad get your FREE Country Buying Guide!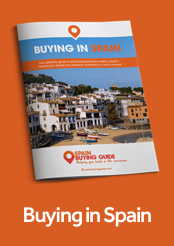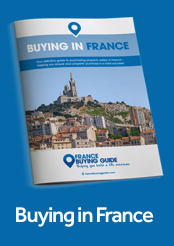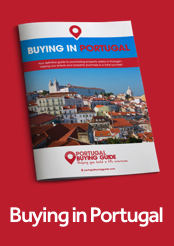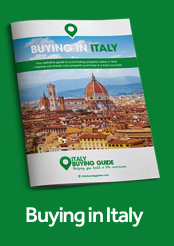 See all available country guides
If you are considering an overseas property purchase, whether for lifestyle or investment, opening a no-obligation account with FCA-authorised Smart Currency Exchange will enable you to benefit from their competitive exchange rates and specialist currency knowledge, ultimately saving you money and time. For more information, download Smart Currency Exchange's free report or visit the Currency Zone.