Bookings are creeping back for owners of second homes, after Covid wiped out 2020's holiday let market. Just ask the Warrens, who rent out their character property in northern France, which they can't wait to visit again themselves!
Michelle and Graeme Warren are looking forward to holidaymakers being able to enjoy their converted boathouse in Brittany's picturesque Côtes d'Armor again. Thanks to last year being a complete washout for holiday rentals, the married couple from Newcastle have only been able to let the property for one year since buying it.
"We've started to get bookings again for this year (2021)," said 49-year-old Michelle, who has interior design experience. "These are predominantly French people, with a few Dutch as well. Obviously, the British market hasn't come back yet due to travel restrictions."
The couple took ownership of their impressive three-bedroom property, located on the edge of medieval Dinan, in September 2018. This gave them time to make improvements before renting it out in 2019.
"I wanted it to be special and took time getting every bedroom just right," continued Michelle. "We redecorated throughout and where there were carpets replaced them with wooden flooring. We also upgraded most of the furniture, including the sofa and the bed in the master bedroom, and bought new bedding. We updated the kitchen too, but replacing it completely is on our to-do list! Rentals in 2019 went really well for us and we were almost fully booked for 2020, that is before everything ground to a halt with Covid."
Like many British owners, the Warrens' home in Brittany isn't just somewhere to enjoy and earn rental income from – it's the first step in their masterplan to move to France permanently. They've enjoyed holidays across the Channel for 15 years but it was only when they began looking for a property that they discovered Brittany.
"To kick start our search, in early 2017 we went to The France Show in London," recounted Michelle. "On one of the stands, we spotted a beautiful mill house for sale in Brittany. So we booked a long weekend to go and view it, basing ourselves in Dinard. It turned out that while the property was beautiful, it wasn't right for us or our plans for rentals. But we loved the area and decided that was where we wanted to be, specifically somewhere between St Malo, Dinan and Dinard. Besides its history, authentic towns and unspoilt scenery, we liked the accessibility from the UK, with the choice of ferry and Channel Tunnel options."
Further research led to the couple responding to an advert selling a former boathouse in the medieval village of Léhon, a designated 'Little Town of Character' on the edge of Dinan. It was at least a month before they heard back, after which fate took its course.
"The owners, who lived in Jersey, were surprised to receive our email," said Michelle. "Having decided not to sell, they thought the property was no longer advertised anywhere. Anyway, sensing our strong interest, they said we were welcome to look at it the next time we went to Brittany. Sure enough, we ended up viewing it in July 2017 and knew immediately that we wanted it. So we opened discussions with the owners, who came round to the idea of selling again and we agreed a purchase price."
The Warrens are just the second owners of the property, which they've named Quai du Val (Quaiduval.com) since it was converted into a dwelling. Its stunning riverside location and former life as the boat store for the village's rowing club make it a one-of-a-kind character home. The downstairs remains largely open-plan and includes a conservatory, utility room and second bathroom, which the Warrens added during lockdown. Floor to ceiling windows and lots of seating, ensure the pretty scenery is fully appreciated. Upstairs are three large bedrooms, all with vaulted ceilings, and a bathroom. It sleeps up to seven people.
"The riverside views can be enjoyed from outside terraces, where there is seating for seven as well as sun-loungers," said Michelle. "The terraced area off the kitchen receives the early morning sun, making it ideal for breakfast 'al fresco', and it enjoys the sun until mid-afternoon. The front terrace is south-facing and enjoys the sun from late morning until sunset. The house is flooded with sunlight all day and you can enjoy evenings in the conservatory whilst the sun goes down! We also have off-road gated parking for two cars, which is quite rare in old French towns."
Léhon has basic amenities, including a baker's, butcher's, grocer's and restaurant, but there's a choice of supermarkets within 10 minutes' drive. There is also an open-air swimming pool, which is overlooked by the village's impressive abbey. A 25-minute riverside walk from the house takes you into Dinan, regarded as one of France's prettiest small towns and complete with timber-framed buildings and historic riverfront.
"There is so much to do outdoors," continued Michelle. "From walks and cycle trails, to boat trips and water sports. We are half an hour from stunning beaches around St Malo, Dinard and Saint-Jacut-de-la-Mer. Our goal is to have moved over within the next five years. We'll keep the boathouse as a gîte for holiday lets and find somewhere more suitable nearby for year-round living. Remote working means we should be able to carry on running our business in the UK while enjoy living in Brittany!"
Written by Overseas Guides Company.
For more information on buying abroad get your FREE Country Buying Guide!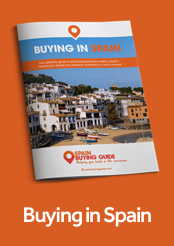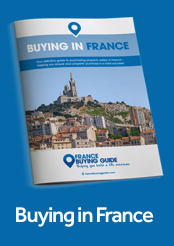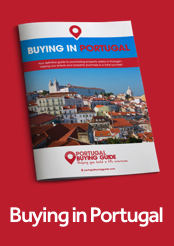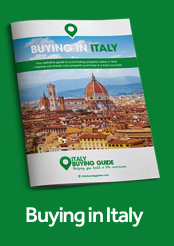 See all available country guides
If you are considering an overseas property purchase, whether for lifestyle or investment, opening a no-obligation account with FCA-authorised Smart Currency Exchange will enable you to benefit from their competitive exchange rates and specialist currency knowledge, ultimately saving you money and time. For more information, download Smart Currency Exchange's free report or visit the Currency Zone.