One of Turkey's most affordable beach resorts, Altinkum has grown rapidly over the past two decades to become a major tourist hub and firm favourite with British homeowners. We take a closer look…
Location and landscape
Altinkum, Turkish for "Golden Sands", is a modern family resort on Turkey's Aegean coast. It sits on the northern shore of the picturesque Gulf of Güllück, almost midway between the two major hubs of Izmir to the north and Bodrum to the south.
The resort is, in fact, the beach district of Didim (the two names are often interchangeable), a small town two kilometres inland with a year-round expat and Turkish population and historic centre. As Altinkum has grown, the two areas have merged into one metropolis, with the main Atatürk Boulevard, lined with shops and cafés, connecting them. Altinkum is geared towards seasonal tourism focused around its sandy beaches. It is set around a bay, with a main beach fringed by a promenade with bars, restaurants, and shops, and two smaller beaches (known as Second Beach and Third Beach).
The whole area is relatively flat, with the outline of distant mountains in the background. Didim town is steeped in history and is home to the famous Temple of Apollo, an 8th-Century BC ruin. The local area has plenty of other coastal spots too. The wider Didim district includes 55 kilometres of coastline, boasting 11 blue flag beaches.
Notable buying spots
Typical second homeowners who tend to visit in the warmer months and like being close to the action buy in central Altinkum, ideally a short walk from the beachfront or near Dolphin Square. Small apartment complexes, typically with a communal pool and one or two streets off the front-line are especially popular. Just beware these areas are quiet out of season.
There is also a selection of self-contained resorts on the edge of Didim, such as the Aquavista or Apollon holiday villages, equally suited to second homowners. The latter one is where comedy actor Ricky Tomlinson of TV series the Royle Family and boxing star Joe Calzaghe have, in the past, owned properties.
Meanwhile, most resident expats, estimated at circa 2,000-2,500, prefer to be away from Altinkum's busiest spots. They head to quieter areas such as Third Beach, Apollo Temple in Didim town, or one of the adjoining villages, notably Mavişehir, Yeşilkent and Akbük a little further round the gulf.
The lifestyle
Altinkum built its popularity on its cheerful, affordable beach lifestyle, quickly earning a reputation as one of Turkey's best value destinations. Still today, day-to-day living is below that of other, more upmarket resorts, such as Bodrum or Kalkan, let alone the UK.
In recent years its status has edged up thanks to investment in its infrastructure and the opening of its new $50million Didim Marina – one of the largest luxury marinas in the Eastern Mediterranean which, in turn, brought a raft of 5-star hotels. The resort still retains a down-to-earth family friendliness, with the focus very much on the beach, water sports and leisurely al fresco lifestyle.
In the summer months, Dolphin Square just off the beachfront is a popular, lively spot, with its choice of bars, restaurants and night spots. While residents can enjoy Altinkum's touristy expat amenities, they can also dip into Didim's more traditional community, helped by the regular Dolmus bus service running between the two. Didim's covered market is one of the largest in Turkey.
Property
There is a large choice of two and three-bedroom apartments, on a complex with a pool and/or near the beach, in the €50,000-€100,000 price range, with some one-beds even cheaper. Budget from €100,000 for a semi-detached villa and from €150,000 for a good choice of detached villas.
Getting there
Altinkum is around 90 minutes' transfer from both Bodrum airport and Izmir airport.
Written by Overseas Guides Company.
For more information on buying abroad get your FREE Country Buying Guide!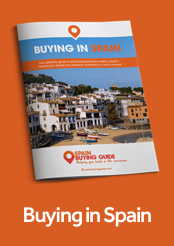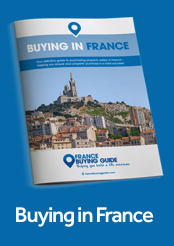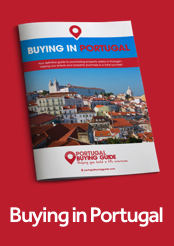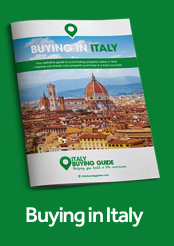 See all available country guides
If you are considering an overseas property purchase, whether for lifestyle or investment, opening a no-obligation account with FCA-authorised Smart Currency Exchange will enable you to benefit from their competitive exchange rates and specialist currency knowledge, ultimately saving you money and time. For more information, download Smart Currency Exchange's free report or visit the Currency Zone.