Bundling together just about everything we love about rustic France, 'Dordogneshire' remains an all-time favourite with British homeowners across the Channel. Let's take a closer look at why!
Location and landscape
While Dordogne is an official French département, located east of Bordeaux in southwest France, the 'Dordogneshire' that most British people know corresponds more closely to a natural region called Périgord, itself a province previously. Either way, medieval Périgueux, with its Roman ruins, is the principal town and two major highlights are the Dordogne and Vézère rivers, the former meandering across the south of the region and the latter crossing the south-eastern corner. The Isle and Dronne rivers in the north are quieter and the terrain is flatter.
Scenic stretches of unspoilt river flowing gently between oak-topped limestone cliffs, broken up by natural beaches and overlooked by ancient villages epitomise the Dordogne. This is most typical in the south-eastern part, also known as Périgord Noir (black) after its dark oak forests and soil. The south-west corner around Bergerac is known for its fortified bastide towns and rolling vineyards, hence being known as Périgord Pourpre (purple) after its grapes.
The northern section, which includes part of the Périgord-Limousin Natural Park, is predominantly forests and pastureland, hence its Périgord Vert (green) label. Meanwhile, the central section is dubbed Périgord Blanc after its limestone hills.
Notable buying spots
Character homes in a pretty riverside village or a quiet rural spot a few minutes from a riverbank tops most people's wish list. Which is why Périgord Noir is the most popular area with British homeowners. Winding eastwards along the Dorodgne river, favourite spots include the picturesque villages of Lalinde, Limeuil, Saint-Cyprien, Beynac-et-Cazenac and Domme, as well as the pretty town Sarlat. Along the Vézère river, Montignac has a large expat community while Les Eyzies and Saint-Léon-sur-Vézère are equally appealing.
In Périgord Pourpre, there is an expat population in the Sainte-Foy-la-Grande and Bergerac areas, with the town of Eymet to the south especially popular. In Périgord Vert, considered the most affordable part of the Dordogne, the market towns of Nontron, Brantôme and Ribérac have small expat populations too.
The lifestyle
Conjure up your idyllic French landscape and chances are you'll find it in one corner of the Dordogne. Helped by the temperate climate, life is rustic and outdoorsy with leisure time centred around the rivers, where casual waterside dining, relaxing or swimming at one of the many beaches and days spent exploring by kayak are popular in the warmer months.
It matches any other French region for its history, culture and gastronomy too. Many of its medieval villages, a good few of which feature in France's esteemed 'plus beaux villages de France' (most beautiful villages) list, sit in the shadow of a majestic château, hence the region's oft used 'Valley of 1,000 Castles' tag. Meanwhile, the craggy gorges along the Vézère are home to world acclaimed prehistoric cave art.
Expats in need of a heady dose of culture, fine architecture, local shopping and top notch dining, can head to one of the larger towns, including Périgueux, Bergerac and Sarlat. Foodies are in heaven in the Dordogne, where specialities include foie gras, truffles, fruit and nuts, and cheeses, washed down with a great choice of local Bergerac wine.
Property
The Dordogne caters for all budgets, with the top end of the scale typically offering restored châteaux and country estates from €1million-€5million, although smaller manors or equestrian estates can be €500,000-€1million. Otherwise, a typical budget of €250,000-€450,000 will present a good choice of renovated character homes. Stone village houses or smaller rustic cottages tend to be from €100,000-€150,000, depending on the state of repair and location. For example, lower prices in Périgord Vert mean you could still bag a habitable village house or small cottage for around €100,000!
Getting there
Driving from the UK is always feasible, with the journey to Périgueux from Calais taking around eight hours, from Le Havre around seven hours or Caen six hours. Otherwise, the Dordogne is served by it own airport at Bergerac, with Brive and Bordeaux both convenient and Toulouse an option too.
Written by Overseas Guides Company.
For more information on buying abroad get your FREE Country Buying Guide!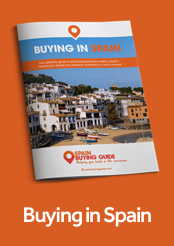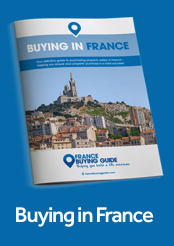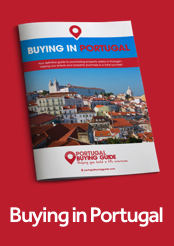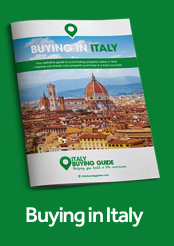 See all available country guides
If you are considering an overseas property purchase, whether for lifestyle or investment, opening a no-obligation account with FCA-authorised Smart Currency Exchange will enable you to benefit from their competitive exchange rates and specialist currency knowledge, ultimately saving you money and time. For more information, download Smart Currency Exchange's free report or visit the Currency Zone.