If you're anything like us or Louisa Durrell in the hit ITV series 'The Durrells', you've likely dreamed of escaping to a Greek island at one point or another. For some, this dream has become a reality, with Corfu topping the ranks for international buyers. We delve deeper into why this Ionian Island is so popular…
Location and landscape
Corfu lies in the Ionian sea and is the northernmost Greek island. It has a milder climate than the islands in the south, with a lush, green and rugged landscape. It's a relatively small island – only around 40 miles long – but there are a myriad of idyllic sandy beaches and secluded coves to discover. Agios Georgios, Agios Stefanos and Paleokastritsa are said to be some of the island's best.
Heavily influenced by the Venetians, French and English – who all took advantage of the island's valuable location at the mouth of the Adriatic sea – Corfu has a rich and diverse history. Corfu town epitomises this heritage with a beautiful variety of architecture. The Liston building, built during the French occupation, is particularly impressive.
Notable buying spots
Many international buyers choose the northeast coast due to the gorgeous scenery, serene waters, and charming scattered villages. Things tend to get busier, bigger and louder the closer you get to Corfu Town. The seaside resort of Glyfada offers golden sand, crystal blue waters and plenty of tavernas and beachside bars. Many apartments overlook the beach and are surrounded by impressive cliffs. The resort is lively, so can be noisy in the summer.
For a quieter and more authentic Greek feel, look to Kalami. It is easy to see why the Durrell family fell in love with this sleepy fishing village, with its Blue Flag awarded bay and unspoiled landscape.
If you head further north up the coast you will find Agios Stefanos, a small upmarket harbour village. The locals definitely live up to the phrase 'philoxenia' meaning love of the foreign, and will immediately make you feel welcome. You can spend your days in Agios Stefanos exploring hidden coves by boat or the Eremitis Nature Reserve on horseback.
If you're after a lively and vibrant place to live, try Kassiopi with its wide range of activities, late-night bars and stunning views of Mount Pantokrator.
The lifestyle
Corfu is a top choice for British buyers and has always held a special place in many of our hearts. After all, Prince Philip was born there!
The island can be busy and touristy in the summer but is often quiet in the cooler months. You will enjoy long hot summers, but winters are also pleasant, with temperatures rarely dropping below ten degrees.
When it's hot, life tends to revolve around the beaches with swimming, sailing and diving being popular pastimes. In spring and autumn, many people enjoy hiking, cycling, golf and tennis. And when the tourists return home in the winter months, locals spend their time drinking coffee by the harbour, relaxing in the parks or visiting the many museums.
There are also numerous social groups for expats to join to make friends, including walking, poetry, sewing and baking to name a few!
Property
Unlike many other popular European destinations, there are very few apartment developments in Corfu. Property on the island tend to be unique and prices vary depending on location, with the coastal areas carrying a premium. Apartments in Glyfada start at around €100,000.
The vast majority of properties are village houses, and if you're after a renovation project, you can find houses for under €30,000. In Kalami, there are some really attractive two-bedroom homes with sea views for under €200,000.
Getting there
You can fly directly into Corfu International Airport from the UK, in around three hours. In the winter, you may have to fly in via Athens or Thessaloniki.
Written by Overseas Guides Company.
For more information on buying abroad get your FREE Country Buying Guide!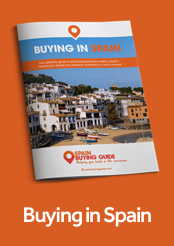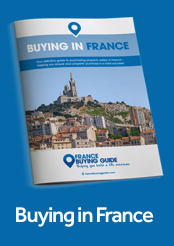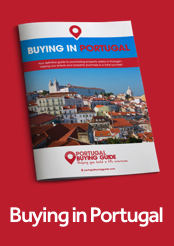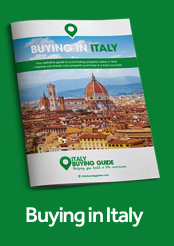 See all available country guides
If you are considering an overseas property purchase, whether for lifestyle or investment, opening a no-obligation account with FCA-authorised Smart Currency Exchange will enable you to benefit from their competitive exchange rates and specialist currency knowledge, ultimately saving you money and time. For more information, download Smart Currency Exchange's free report or visit the Currency Zone.