Turkey is no longer on the UK's red list which means you might just squeeze in a trip there before Christmas! And if you're looking for somewhere with top-notch second home credentials, the lifestyle on offer in Kalkan is hard to beat…
Location and landscape
Few seaside destinations in Turkey boast such a stunning setting as Kalkan, located in the Antalya province in the country's less developed south-west corner. An old fishing town, the modernday resort spreads around an amphitheatre shaped bay, with the harbour and original old town as its focal point.
The pretty white houses and low-rise apartment blocks that fan up the hillsides run out at the foot of the Taurus Mountains, which form a pine-clad backdrop on all sides. Two small islands, known locally as 'mouse and snake' complete the dreamy scenery.
A short drive inland takes you into lush gorges, where meandering roads lead to traditional villages. Back on the coast, besides Kalkan's manmade pebbly stretch by its harbour, beautiful sandy beaches, many undeveloped and run as beach clubs, are just a walk or short drive/bus ride away. This includes 11-mile-long Patara, part of a national park and often ranked in Europe's top 10 beaches, and Kaputas.
The area is rich in history too, with Patara also home to Roman ruins, with other ancient sites at Pinara and Xanthos. Meanwhile, 20 minutes' east along the spectacular coastal road leads to Kaş, another smaller picturesque resort with its own harbour, while larger and livelier Fethiye is around an hour north.
Notable buying spots
Buying in Kalkan is about finding the right balance between sea views and proximity to the sea and town centre. An apartment in the old town will offer lots of atmosphere and easy proximity to amenities and the harbour, but the views will be less dramatic and it could be too noisy for some people.
Which is why two popular areas, located on the eastern side of the bay and still within walking distance to the centre, are Komourluk and Kisla. Both established, they offer a mix of pretty bougainvillea clad villas, small apartment blocks and seafront homes.
Directly above the centre is Ortaalan, a newer district known for its luxury, modern villas. Higher still and on the northern side of the main road is Kiziltas, with space for large plots and villas with fantastic views – it's slightly cheaper for being further out.
Another option is Kalamar Bay, linked to the main Kalkan Bay and with a full range of properties and its own beach clubs.
The lifestyle
Kalkan's setting on the Lycian Coast together with its bijou centre and slightly longer transfer times compared with other resorts have kept it unspoilt and helped it to become one of Turkey's more exclusive resorts. Dubbed the 'Saint Tropez of Turkey', its cosmopolitan feel and quality amenities attract holidaying celebrities, who in recent years have included Mylene Klass, Roy Hodgson, Princess Beatrice, Roman Abramovich, Miranda Hart, footballer Craig Bellamy and actor-singer David Soul.
Very much Mediterranean, daily life is about relaxing by the pool, enjoying leisure time in the old town or on the harbourside, where boat trips are available, or exploring the local beaches, whether its one of the unspoilt natural ones or chic beach clubs. Some are best reached via water taxi!
The waters around Kalkan have Blue Flag status making them ideal for all forms of water sports. More acitve types can learn to dive at one of the diving schools or simply charter a boat and its crew for the day.
The old town, with its cobbled streets of boutiques, cosy bars and restaurants, forms the beating heart of the resort. To preserve its authenticity, strict rules govern planning there and the local government is hot on preserving its charm. In recent years, Kalkan has made a name for its gastronomy. Despite its relatively small size the resort boasts more than 100 restaurants, many on roof terraces in the old town, and today it is known across Turkey as an eating out destination.
Property
Budget from £130,000 for a quality two-bedroom apartment in one of the most desirable areas, or £250,000 for a new three-bedroom unit. The villa market caters for all budgets – typical prices in the luxury top-end are £1m-£1.5m but for smaller or semi-detached properties they start around £275,000, with a large choice in the £400,000-£600,000 bracket.
Getting there
Dalaman is the nearest airport for UK flights, with transfers to Kalkan taking around 90 minutes. Antalya with its busy international airport is an alternative option at around three hours' drive away.
Written by Overseas Guides Company.
For more information on buying abroad get your FREE Country Buying Guide!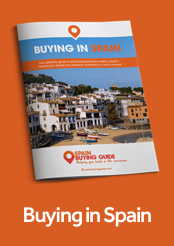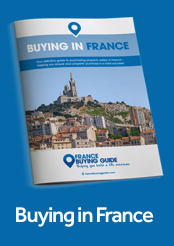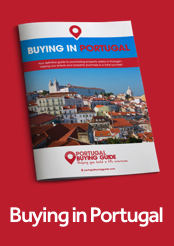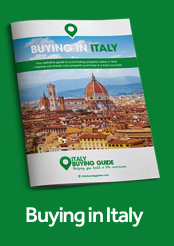 See all available country guides
If you are considering an overseas property purchase, whether for lifestyle or investment, opening a no-obligation account with FCA-authorised Smart Currency Exchange will enable you to benefit from their competitive exchange rates and specialist currency knowledge, ultimately saving you money and time. For more information, download Smart Currency Exchange's free report or visit the Currency Zone.