The island of Madeira is an unspoilt paradise in the Atlantic, where the lush natural landscape, colourful culture and balmy climate make it a delight to visit all year round. Ready to be wowed by Portugal's little gem…
Location and landscape
Madeira Island is the centrepiece of the Madeira archipelago, an autonomous Portuguese region located in the Atlantic around 700 kilometres off the coast of Morocco. Thanks to its volcanic origins and sub-tropical climate, it has world-famous natural beauty, notably its exotic flora and fauna, and dramatic landscapes.
Towering cliffs line much of Madeira's coastline, while the island's undulating interior is home to deep forested valleys, including a UNESCO World Heritage Site, and Portugal's third highest peak, Pico Ruivo. Small vineyards dotted across the hillsides add to the picturesque views – and provide the grapes for the island's celebrated wine. Little wonder Madeira has not one but two worthy nicknames – the Floating Garden of the Atlantic and Pearl of the Atlantic!
The capital, Funchal, which is also the cultural and commercial hub, sits in a natural harbour on the south coast and is both a popular cruise ship destination and international sailing base. Beaches in Madeira are black sand and pebbly, except for two which have imported golden sand. But the sea is crystal clear and inviting.
Notable buying spots
The Funchal district, with its amenities, culture and year-round activity, is a favourite with British and foreign homeowners. Areas that are especially popular are around the casino and the tourist parts of Lido, Ajuda and Forum Madeira, with the Old Town becoming increasingly popular.
Slightly quieter, more suburban options that are still on coast and just five minutes from the city centre include São Gonçalo, Canico, Santa Luzia and São Martinho. Meanwhile, for a self-contained resort with on-site leisure amenities, including golf, there is Palheiro Village, a former hunting estate in the hills above Funchal.
Still on the south coast, which is generally more popular than the north thanks to being sunnier, the areas around the picturesque coastal towns of Ribeira Brava, Ponta do Sol and Calheta, where the scenery is stunning and you can live a semi-rural lifestyle, are equally appealing. Or, to really immerse yourself in the Madeiran countryside, opt for a rural villa or period manor house on one of old estates! One thing is for sure, wherever you choose you'll have breathtaking views and be near both the sea and beautiful countryside.
The lifestyle
Naturalists and lovers of the great outdoors are in heaven in Madeira. If you enjoy being surrounded by natural wonders, there are numerous paths that wind through the hilly interior, notably the famous Levada trails which track ancient water channels, while the walks along the coast and clifftops have to-die-for panoramas.
More gentler types can while away afternoons in the island's tropical parks and gardens – in bloom all year, enjoy a lazy coffee on the seafront or take a ride in one of the many cable cars. Active types might prefer to experience the mesmerizing landscape by canyoning, horseriding or mountain-biking. For golfers the island has two 18-hole courses and a couple of nine-hole ones.
Madeira's water-based activities are legendary. Besides the beaches, highlights include all types of surfing, kayaking, jet skiing, scuba-diving, deep sea fishing, sailing, boat tours and whale and dolphin safaris.
For culture, shopping and entertainment, Funchal never disapppoints. But other historic towns shouldn't be overlooked, including Machico, Ribeira Brava and the traditional Santana Village in the north.
Not forgetting that Madeira loves a party and festivals are part of its culture. Highlights include the island's New Year's Eve celebrations with its huge fireworks display, its annual Carnival that lasts a week, its Flower Festival, Festival of the Atlantic, Wine Festival, Columbus Festival and the Nature Festival.
Thanks to Madeira's mountainous microclimate, winters are mild with average temperatures hovering around 18-20 degrees, which means fun can be had outdoors whatever the month.
Property
Madeira has prices to suit most budgets. The highest are in prime areas of Funchal, where the most desirable new apartments are €500,000-€750,000 or more. Head to one of the suburbs and off the seafront and €200,000-€400,000 should give a choice of older two-bed or newer one/two-bed apartments. In other towns, €120,000-€150,000 is sensible starting budget for a two-bed apartment in good condition.
The most desirable villas in Funchal, either modern or restored, range typically from €1m-€2.5m. But a budget of €300,000-€500,000 will offer a choice of older villas in the Funchal suburbs or one of the other towns.
Getting there
Madeira's international airport is around 20 minutes' drive from Funchal. Flight there from the UK go all year and take just under four hours. Or you could always arrive by cruise ship!
Written by Overseas Guides Company.
For more information on buying abroad get your FREE Country Buying Guide!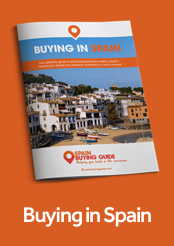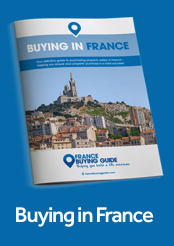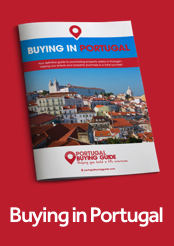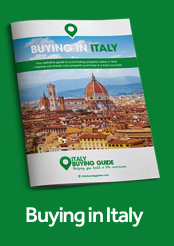 See all available country guides
If you are considering an overseas property purchase, whether for lifestyle or investment, opening a no-obligation account with FCA-authorised Smart Currency Exchange will enable you to benefit from their competitive exchange rates and specialist currency knowledge, ultimately saving you money and time. For more information, download Smart Currency Exchange's free report or visit the Currency Zone.