A heady blend of Mediterranean cultures, enchanting history and architecture, fabulous beaches and a lingering British connection, it's hard not to fall in love with sunny Malta. Sounds like your kind of place? Here's a quick guide…
Location and landscape
Bang in the middle of the Med, between Sicily and North Africa, Malta is the largest island in an archipelago that includes two other smaller inhabited islands, Gozo and Comino. Collectively they form the Republic of Malta.
Covering 121 square miles, main island Malta is around 17 miles across and divides into three distinct parts. The north, with its rugged undulating coastline looking out towards Gozo and Comino, is home to its most established resorts. For beaches, you have a choice of sandy bays such as Golden Bay, Għajn Tuffieħa and Paradise Bay.
By contrast, the south is less developed and characterised by traditional fishing villages, towering cliffs and less touristy lifestyle. It is also the location of two of Malta's prehistoric temples, Hagar Qim and Mnajdra.
Central Malta is dominated by the ancient capital, Valletta, a UNESCO World Heritage Site and beating heart of the island. Famously linked to the historic Order of St John of Jerusalem and built after the Great Siege of 1565, this magnificent fortified city has hundreds of monuments concentrated within its walls. The Grand Harbour and neighbouring Three Cities are further highlights, which together with Valletta are often dubbed the Southern Harbour district.
Besides Valletta, Malta has two other UNESCO sites at the Megalithic Temples of Malta and Hal Saflieni Hypogeum, not to mention the seven other sites on UNESCO's tentative list. With no permanent rivers and plenty of sun, Malta's interior is arid and rocky, but dotted with olive and citrus groves and pockets of terraces for vines and vegetables.
Notable buying spots
St Paul's Bay is the most touristy area in the north, suited to buyers in search of a good value home with easy access to the beach and amenities. This stretch of coastline with its busy promenade packed with bars and restaurants includes the areas of Buġibba, known for its nightlife, and Qawra. Another northern option is Mellieħa, a traditional town that looks over Mellieħa Bay and the island's largest beach.
More traditional, the main resorts in the south are fishing villages centred around picturesque harbours that now cater for modernday tourists. The key ones are Marsascala and Marsaxlokk.
The most developed urban part of Malta, where business, residential and historic districts sit side-by-side and cater for those who enjoy an international lifestyle are Valletta and the Northern Harbour District. Sliema and St Julian's form the hub of this area. They run into each other and are connected by a seaside promenade that includes the colourful night spot of Paceville.
Meanwhile, old farming villages in Malta's interior are ideally suited to buyers after a character home – the island's distinctive 'houses of charcter built around a central courtyard – in a tranquil setting that's still within a short drive of the coast. Popular options include the so-called 'Three Villages', namely Attard, Lija and Balzan, as well as Naxxar.
The lifestyle
Enjoying an agreeable Mediterranean climate, with very mild winters and warm to hot summers, Malta offers a balmy outdoors lifestyle centred around its beach resorts and developed coastal areas. Many of the water based activities, including sailing, diving, paragliding and kayaking, can be done all year round. Its diving sites are world famous and include the spectacular Blue Lagoon and Blue Grotto. For days away from the beach, there are water parks, an aquarium, three golf courses and the popular Popeye Village.
Younger visitors or those living year-round will be attracted to the more vibrant Northern Harbour District, with its bars, clubs, world-class restaurants, smart marina developments and boutique shopping.
The island's rich history means you are never far from a historic site, whether that's an old fort, church, temple or grand old palace. For many, having glorious Valletta and the Three Cities as places to spend the day or dine beside the Grand Harbour is part of Malta's appeal too.
A British colony for more than 150 years, it's hard not to feel a sense of familiarity in Malta. Along with Maltese, English is a joint official language and spoken widely. Strolling through the capital, Valletta, expect to see shops and cafés with old British names, while across the island old-fashioned red letter and phone boxes are commonplace. Driving is on the left, with vintage British cars and buses regular sightings on the roads. Local bars and cafés serve British breakfasts and beer is sold in pints!
Property
For a modern apartment in a popular part of the Northern Harbour District, so Sliema or St Julians, expect to pay from €400,000 for a smaller place up to €2m for a penthouse in a boutique development. In the beach resorts, €200,000 is a sensible starting budget for a modern two/three-bedroom apartment near the beach. Converted houses of character and farmhouses start at around €550,000, depending on location and size, reaching upwards of €1.5m for the finest properties.
Getting there
Malta has an international airport that receives year-round flights from the UK. It's just outside Valletta, making it a 15-20 minute transfer into the city centre depending on traffic. Nowhere is a long transfer, with Mellieha in the north typically around 40 minutes and St Pauls Bay 35 minutes.
Written by Overseas Guides Company.
For more information on buying abroad get your FREE Country Buying Guide!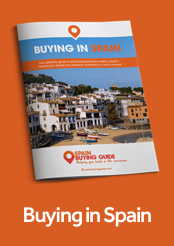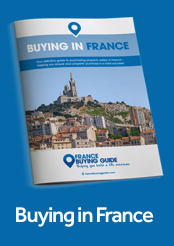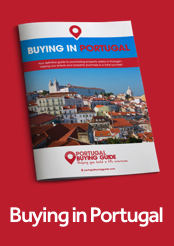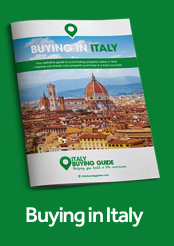 See all available country guides
If you are considering an overseas property purchase, whether for lifestyle or investment, opening a no-obligation account with FCA-authorised Smart Currency Exchange will enable you to benefit from their competitive exchange rates and specialist currency knowledge, ultimately saving you money and time. For more information, download Smart Currency Exchange's free report or visit the Currency Zone.