Bursting with sunshine, the Languedoc is a rustic alternative to France's glitzier Côte d'Azur. Characterised by vineyards sweeping down to unspoilt Mediterranean beaches and ancient towns nestled amongst Pyrenean foothills, it offers an authentic French lifestyle amongst diverse scenery…
Location and landscape

The Languedoc, full name Languedoc-Rousillon, is a historic name for the southernmost region of mainland France. Now incorporated into the larger Occitanie region, its distinctive character means the label remains widely used by locals and foreign property-owners.
Incorporating the western section of the country's Mediterranean coastline, the Languedoc stretches as far as the Spanish border and Pyrenees in the south, borders Provence in the east and reaches inland into the Massif Central in the north.
It includes five departments, four having Mediterranean coastlines (Gard, Hérault, Aude and Pyrénées-Orientales) and the fifth being an upland area (Lozère).
As such, it boasts a diversity of landscapes, from long sweeping beaches and flat coastal plains, to rolling vineyards and rocky Mediterranean hills, not forgetting the towering Pyrenees and protected park areas of Cevennes and the Camargue. Montpellier is the principal city, but other important ones include Narbonne, Sète and Perpignan. Historical highlights include the fortified city of Carcassonne, the Roman city of Nîmes and Pont du Gard aqueduct, all UNESCO World Heritage Sites.
Notable buying spots
Montpellier is one France's most 'liveable' cities. Offering all you could want from an urban Mediterranean lifestyle, it has a large pedestrianised centre dominated by impressive 19th-Century buildings, leafy squares overflowing with cafés and a vibrant student population.
Not far south-west of the city, the pretty towns of Pézenas and the Béziers are popular too, while the unspoilt villages around them attract buyers after a quieter lifestyle. An attraction of this area is being amongst vineyards but still close to the beach. Another small city option that oozes charm is Narbonne, a highlight being the Canal du Robine that runs through the centre before linking with the famous Canal du Midi.
Uzès is another seductive old town, where prices are lower than in nearby Provence. Many of its surrounding villages, including those towards the Cévennes National Park, which is a UNESCO World Biosphere Reserve, are also favourites with foreign buyers.
Many people are drawn to Carcassonne, opting to be in a village to town close to the famous city to avoid the tourist crowds that flock there – Limoux is a hot spot in this area.
Small coastal communities popular around the Languedoc's lagoons include Agde, Guissan, Port-la-Nouvelle and Marseillan. The final stretch of coastline before the Spanish border begins to resemble the Costa Brava, with rugged headlands and pretty bays – highlights there are Collioure and Port-Vendres, picturesque old fishing towns with an arty ambience.
As a rough guide for buying in the Languedoc, the nearer you are to Montpellier and the coast, the higher the prices are. And the Hérault and Gard departments are marginally pricier than the others.
The lifestyle

The Languedoc is often dubbed the 'real' South of France compared to the glamorous Côte d'Azur – it is after all less touristy, less developed and more affordable. Life in Languedoc can be as slow or active as your like. Enjoying a long lunch or glass or two of wine in a shady village square is integral to the lifestyle there – not forgetting the Languedoc is France's largest wine-producing region. Meanwhile, with Roman ruins, Cathar castles, magical Carcassonne, dozens of pretty villages, vineyards for wine-tasting, and boat trips or walks along the Canal du Midi, cultural types and foodies will never be stuck for a day out.
And the diverse landscapes make the region heaven for outdoorsy types, besides enjoying time on one of the long, less crowded beaches. From sailing in the Med or on one of the lagoons, canoeing down one of the region's rivers, fishing, bird watching, mountain biking, trekking, golf and skiing in the Pyrenees, there's plenty to get stuck into!
Property
The Languedoc has all types of property but character homes and villas are especially popular. Entry point prices for refurbished townhouses in towns such as Béziers are €150,000-€200,000, less for something that requires work. Modern apartments are increasingly becoming available, starting around the same price.
Former winegrower's homes with a pool and garden are favourites and in good condition start at around €300,000. Head inland a bit to areas like Limoux and it's feasible to find them for less. Detached villas with a pool and a short drive from the coast start typically from €200,000. Bigger budgets might be tempted by one of the area's wine estates, châteaux or converted Catalan farmhouses – budget from €1m for a good choice.
Getting there

The Languedoc is served by five airports, namely Béziers, Toulouse, Perpignan, Carcassonne and Montpellier. Or you're looking at a 10/11-hour drive from Calais.
Written by Overseas Guides Company.
For more information on buying abroad get your FREE Country Buying Guide!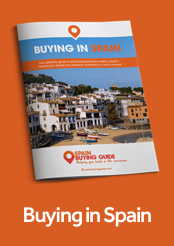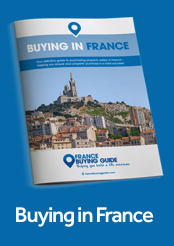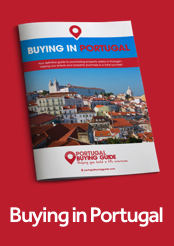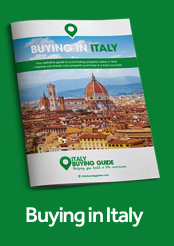 See all available country guides
If you are considering an overseas property purchase, whether for lifestyle or investment, opening a no-obligation account with FCA-authorised Smart Currency Exchange will enable you to benefit from their competitive exchange rates and specialist currency knowledge, ultimately saving you money and time. For more information, download Smart Currency Exchange's free report or visit the Currency Zone.