Spain has retained its crown as the country with the most Blue Flag beaches. And no less than 17 of these tiptop stretches of sand have been newly awarded the international stamp of approval in 2022 – here's a pick of them with some properties to tempt you…
The Cava is flowing and Spain is celebrating after being awarded a record 621 Blue Flags for its beaches, making 2022 the 29th consecutive year it has topped the coveted table. The country with the next highest number is Greece with 581, followed by Turkey with 531. By comparison, England has 80, Wales 53 and Scotland 48.
Recognising standards in cleanliness, services, water quality and a range of other factors, Blue Flags highlight the best beaches in 53 countries around the world. They are also awarded to marinas and tourist boats and when you factor these in, Spain's total rises to 729 Blue Flags – an increase of 23 compared to 2021.
"Travellers come from around the world to spend time on Spain's beaches," said Marc Pritchard, Sales and Marketing Director of Taylor Wimpey España. "The quality and variety on offer are simply superb. With the additional Blue Flags it has earned this year, Spain is now home to 15 per cent of the world's best beaches and we are delighted to be delivering holiday homes close to a selection of those beaches."
Spain's 17 new Blue Flags include a selection of inland beaches, notably in the landlocked Extremadura region, with the remainder scattered throughout the Costas.
Valencian Community
The Valencian Community is the outright champion of Blue Flag beaches – it now boasts 139 of them, nearly a quarter of the country's total and more than any other area Spanish region. Alicante, home to the Costa Blanca, is the Valencian province with the largest share and this year it adds yet another to its list. Cue Cala Baladrar, an unspoilt pebbly cove beneath pine-clad cliffs in the desirable residential area of Benissa Costa just south of the pretty resort of Moraira.
Further north towards Valencia city takes you to the traditional resort town of Gandía, popular for its sweeping golden beaches. The latest stretch of sand there to gain Blue Flag status is Ahuir, a rustic beach just north of the town that also has a naturist section. And even closer to Valencia is Cullera, a smaller resort town that's popular with Spanish and has good access to the regional city up the coast. There the beaches of Escollera, broad and centrally located, and Marenyet-L'Illa, five minutes south and ideal for families, have also earnt Blue Flag badges.
Andalusia
Unsurprisingly, Andalusia is in second position after Valencian Community. Spain's most southerly region, which is home to the Costa del Sol, now boasts a total of 122 Blue Flags, with the bulk being in the Málaga, Almería and Cádiz provinces.
In Málaga, two beaches regained their Blue Flags. These are Playa de Sabinillas in the small beach resort of San Luis de Sabinillas, part of Manilva, and Playa de Maro beneath the cliffs in the pretty family resort of Nerja, east of Málaga city.
Head to the eastern corner of Andalusia, almost to the border with Portugal, for two other beaches to gain Blue Flags. First is Playa de los Haraganes, which is a large sweeping beach in Isla Canela, a 1,700-hectare resort built on a largely protected island in Ayamonte. Then, next-door is the resort town of Isla Cristina, where the Playa la Casita Azul has also picked up the badge.
Fuerteventura, Canaries
Regularly regarded as having the finest best beaches not just in Spain but anywhere in Europe, most of Fuerteventura consists of long stretches of spectacular golden sand sloping down to a rippling turquoise. The latest beach there to win a Blue Flag is Playa Castillo in the family resort of Caleta de Fuste, halfway down the island's east coast and 10 minutes' south of the airport.
Written by Overseas Guides Company.
For more information on buying abroad get your FREE Country Buying Guide!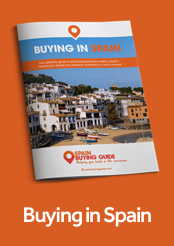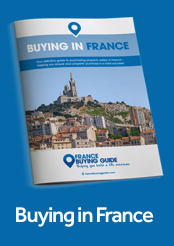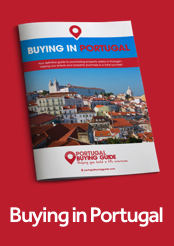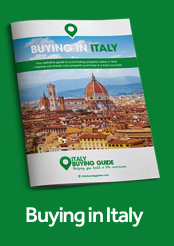 See all available country guides
If you are considering an overseas property purchase, whether for lifestyle or investment, opening a no-obligation account with FCA-authorised Smart Currency Exchange will enable you to benefit from their competitive exchange rates and specialist currency knowledge, ultimately saving you money and time. For more information, download Smart Currency Exchange's free report or visit the Currency Zone.