Dread having to endure the UK's miserable weather and shorter days over the coming months? Then it's time to book yourself a winter break and start looking for a sunny bolt-hole you can retreat to each year. Any of these destinations should help lift the spirits…
The Sunshine State certainly lives up to its name. Central Florida and Orlando, home to Disney and the theme parks, scores of gated communities and golf resorts, and a bonanza of entertainment, is the go-to area for many UK buyers. Average temperatures rarely dip below 20ºC right through the winter and getting there is easy thanks direct UK flights into Orlando International Airport.
But for optimum sunshine and beach action, head to the Eastern Seaboard and down to glitzy Miami, deemed the USA's warmest city in the winter. Florida's Gulf Coast won't disappoint either, especially around Naples, with its white sandy beaches, classy old world charm and more than enough pristine golf courses to see you through the winter.
Lying off Morocco at the same latitude as the scorching Sahara, it makes sense that this popular Spanish archipelago enjoys winter temperatures of 18ºC -21ºC. As a rule, whichever island you pick, avoid being inland and at altitude in the winter, and stick to the balmier southern coasts, which tend to be less exposed to the Atlantic trade winds found in the north of the islands.
Attracting sun-seekers from all over Europe, flights from the UK to the four main islands of Gran Canaria, Tenerife, Lanzarote and Fuerteventura are plentiful. But it's the first two islands that are especially popular in the winter, thanks to their more diverse scenery, larger year-round resorts and better choice of leisure amenities. The warm sea temperature helps too!
Dreamy beaches, tropical scenery, endless rum punches and a ridiculously laid-back vibe make the Caribbean the ultimate winter sun destination – it's why so many celebs head there for Christmas.
But how to choose an island? If you want maximum heat, stick to the southern islands, where winter temperatures linger in the high 20ºCs during winter months. Of these, Barbados is a favourite, with its glitzy west coast hot spots of Sandy Lane and Paynes Bay.
Nearby St Lucia, with its tropical interior and iconic Piton peaks, is no less appealing although can be slightly wetter. It's famous for its property estates tucked into mountainsides and overlooking lush beachfronts, places like 100-acre Sugar Beach, The Landings in Rodney Bay and the Cap Estate.
Another contender has to be Antigua, an internationally acclaimed sailing destination that's loved also for its water sports and pristine white beaches – a different one to visit for each day of the year!
Too hot to be much fun in the summer months, the mercury in Dubai hovers in the mid 20ºCs throughout the winter, making it the perfect time to enjoy this luxury one-of-a-kind destination without being in an air conditioned bubble.
The beach is only half the story – it's heaven for those who like to splash the cash and indulge in world-class shopping, cuisine and some of the the best man-made leisure and entertainment the world has to offer. There are theme parks, an aquarium, championship golf courses and even indoor skiing at Ski Dubai.
Views in Dubai are more about its staggering feats of architecture than any tropical dreamscapes and its skyline is peppered with high-rise apartment developments.
It's not all about how high you can build, as one of its highlights is the revered Palm Jumeirah. As the world's largest man-made island, comprising a two-kilometre long trunk, a crown made up of 17 fronds and a surrounding crescent, it's home to 4,000 residences.
Egypt brings together friendly all-inclusive resorts, beautiful calm water with world-class diving and aquatic sports and an exotic desert setting into a neat package. Its coral reefs first attracted divers but today it's a family beach destination with average winter temperatures that hover around 19-20ºC.
Sharm el Sheikh on the Sinai Peninsula is its most popular resort, with lively spots like Naama Bay, but across on the other side of the Red Sea, development in Hurghada has made it a popular tourist residential area. And a short drive north is the landmark El Gouna resort, with its own marinas, restaurants and leisure outlets, beaches and choice of luxury developments.
Written by Overseas Guides Company.
For more information on buying abroad get your FREE Country Buying Guide!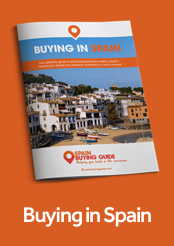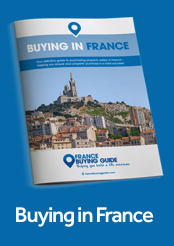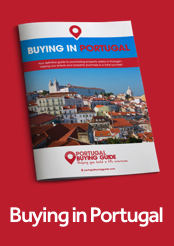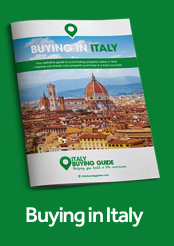 See all available country guides
If you are considering an overseas property purchase, whether for lifestyle or investment, opening a no-obligation account with FCA-authorised Smart Currency Exchange will enable you to benefit from their competitive exchange rates and specialist currency knowledge, ultimately saving you money and time. For more information, download Smart Currency Exchange's free report or visit the Currency Zone.