Top tips buying overseas
When buying or selling property, in the UK or overseas, always make sure you use an independent lawyer to represent you in your property purchase.
Use a professional agent or developer to help find your overseas property.
Make sure you know your budget before you start looking at properties - this should include at least a provisional mortgage offer if you're borrowing money. Beware something that looks very cheap - if it looks too good to be true, it probably is.
If you're buying property overseas as an investment be sure to bear in mind the possible downsides, as well as the enticing numbers if all goes to plan.
Do not be pressurised into transferring large sums of money. Be especially sceptical if you're asked to transfer any money via a money transfer service like Western Union.
When making an internet banking transfer payment, only the account number and sortcode are checked by the banks. Do not assume therefore that the payee name is correct. Also be sure you type the correct numbers, a mistake may result in your money going to the wrong account which may be costly and timely to retrieve.
Do not send money to anyone until you are certain the advertiser is genuine. If in any doubt, contact the company you are transferring money to, your bank or Action Fraud for more information.
The Association of International Property Professionals (AIPP) is a non-profit organisation whose sole aim is to improve the standards of professionalism in the international property market, helping the industry and the public. They have a free guide available on buying safely, including advice and tips from planning your purchase through to the role of the AIPP.

Interested in finding out more about buying abroad? Visit our Overseas Help and Advice page.
Staying secure online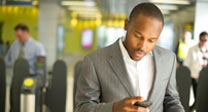 Avoiding fraud
What to look out for and how to stay safe online.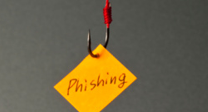 Spot common scams
Up to date information on scams currently in existence.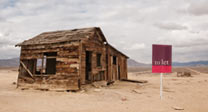 Renting safely
Know what to look for in a safe rental property.