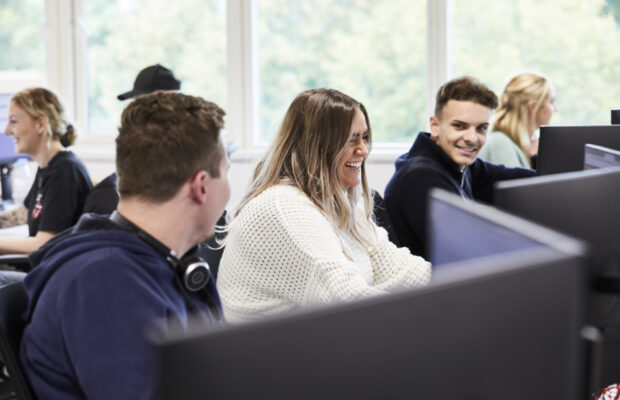 We like to think we've created somewhere that's a little different to most companies (although most of us have been here so long, we've forgotten what the real world is like!).
We think that how we work is as important as what we work on.
So that means that everyone can (and is expected to) speak up about the things they think we do well, the things we can improve on and the ideas they've got.
At Rightmove, we are always looking at ways that we can be better and it's that energy and drive for improvement which makes us stand out.
Everyone at Rightmove wants us to be better and it's that energy and drive for improvement which makes us stand out. How we work is as important as what we're working on.
Everyone is encouraged to speak up about the things we do well and share views and suggestions on how we can be better. We have an open plan office environment and you're just as likely to have the CEO sit next to you as your teammates, this encourages an environment where we share feedback regularly, appreciate what everyone is doing, and we get to enjoy the journey whilst doing it.
We call these characteristics the 'Rightmove hows'.
Working at Rightmove - Melissa Fizul
Account Manager – Estate Agency
I joined Rightmove in 2019, as an Account Manager within Estate Agency. The role involves working closely with Estate Agents to understand their objectives and make suitable recommendations on how Rightmove can support them. I enjoy building great relationships with clients I work with and seeing their businesses grow.
I love the culture here, we have a lot of fun but equally everyone works hard and are very passionate. The time invested into training is incredible, and hard work really is rewarded. Everyone is so supportive of one another at Rightmove, not only in individual teams but across the wider business too.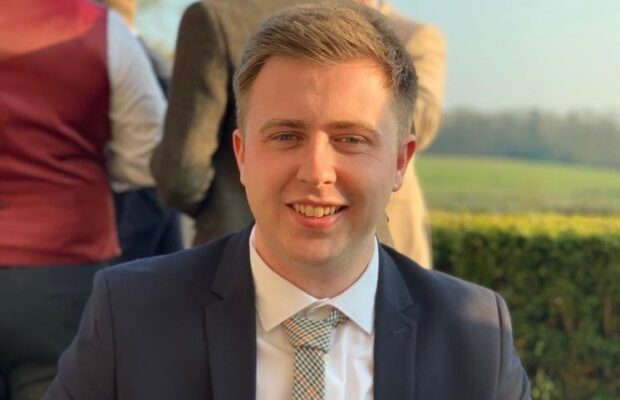 Working at Rightmove - Tom Hanley
Fraud Prevention Team Leader
My name in Tom and I joined Rightmove back in August 2019. I am the Fraud Prevention Manager and the team are part of the Customer Experience department. The team are responsible for making sure that home hunters that turn to Rightmove to find their next property can do this safely. We also work with estate agents who use Rightmove to advertise properties on our site to make sure they are using our services securely, making sure that they protecting personal data.
 The best part of my role in Rightmove is how unpredictable and exciting each day is here and the team and I are always faced with new challenges. I have also been fortunate enough to build strong relationship with most parts of the business and with this, I've witnessed new ways of thinking and this has given me a wide range of knowledge.
 I would recommend someone to join Rightmove as everyone here is very friendly and supportive. People aren't afraid to question the 'norm' here and teams collaborate brilliantly which means that together we all achieve more. If you are someone who likes to challenge yourself and step out of your comfort zone, Rightmove is the place to be.
Rightmove hows
We make sure everyone we recruit has the same values and beliefs as we've always had, because Rightmove is people.
Do the right thing for consumers, customers and Rightmove
Build great teams because Rightmove is people
Make complex things as simple as possible
Drive improvement, we can always be better
Be curious and go out of your way to understand
Dare to do, be bold. Don't be afraid to make mistakes you can learn from
Share honestly, early and often
Be approachable and appreciate what others do
Take responsibility and make things that matter happen
Enjoy the journey, be part of it
Right perks
Pick the right perks for you.
25 days of holiday a year (plus bank holidays)
Flexible holiday (Buy & Sell scheme)
Rental deposit loan
Life assurance (4x basic salary)
2 company parties a year
Private health cover for you and your immediate family
Cash plan scheme for dental, optical and physio appointments
Contributory stakeholder pension scheme
Opportunity to participate in sharesave scheme
Enhanced maternity and paternity leave
Bike to work scheme
Interest free season ticket loan
Eye test voucher
Fruit and endless coffee and tea
Extra nice things
We know, like you need any more reason to want to join us?