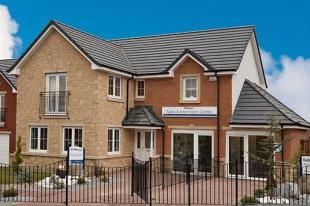 Description
HURRY! LAST FEW REMAINING

The Avenues is Bellway's popular development in Calderpark on the south east suburbs of Glasgow. The three, four and five bedroom homes are not just highly stylish and spacious, they also combine all the convenience of easy access to the city, which is just seven miles away, with all the benefits of an excellent location.
Specification
Bespoke additional extras are available on selected plots where you can personalise your own home to make it
as individual as you are.


Many incentives on offer tailor made to suit you.


Need help with your deposit- ask about our 5% deposit paid offer.


MI New Home Scheme - Only 5% deposit required.


Independent mortgage advice.


Excellent customer care.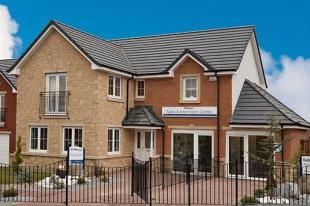 Leisure facilities
Nearby Bothwell is a pleasant and picturesque village centred in a conservation area with one of its main attractions being Scotland's largest and finest 13th century castle. It provides a peaceful setting to rest and relax with a vast range of fine restaurants, cafes and bars complemented with shops selling everything from designer clothes to arts and crafts.

At Uddingston you will also find a range of sports facilities including bowling and tennis clubs, and the well-established Uddingston Cricket and Sports Club. Golf aficionados will discover a wide choice of highly attractive courses and settings within a five mile radius, including the courses at Bothwell Castle, the Calderbraes Clubs, Bellshill and Strathclyde Park Golf Clubs.
Local shopping
Glasgow Fort is the new out-of-town shopping experience offering 70 outlets with a variety of high street names, boutiques and department stores and with Birkenshaw Retail Park also close by, you really are spoilt for choice.
Schools and education
Locally you will find several primary schools as well as senior schools in and around the surrounding areas.
Nearest schools:
Caledonia Speech & Language Unit - Primary

(0.4 miles)

Caledonia Primary School

(0.4 miles)

St Francis' of Assisi Primary School

(0.6 miles)
Transport links
In addition to being to being well-placed for golf links, at The Avenues you are equally well-placed regarding road links – in fact few places in the city are as well-located for accessing the M73, M74 and M8 motorways. With Glasgow airport under 20 miles away - with its UK and international destinations - whether you are travelling to Stornaway or Stansted, Toronto or Tenerife, you will find a move to The Avenues means you are heading in the right direction.
Nearest stations:

Baillieston
(0.3 miles)

Mount Vernon
(0.9 miles)

Garrowhill
(1.2 miles)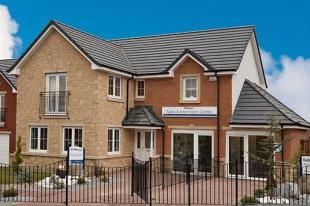 Opening hours
Opening hours:
Monday - 09:30am-5:30pm
Tuesday - Closed
Wednesday - Closed
Thursday - 11:00am-7:00pm
Friday - 09:30am-5:30pm
Saturday - 09:30am-5:30pm
Sunday - 09:30am-5:30pm
Call directly
Tel: 0141 381 2155 Local call rate
Site plan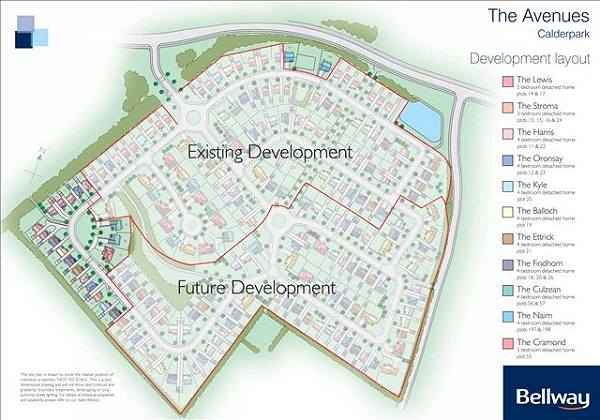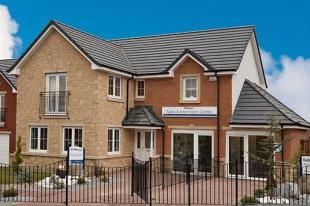 A REPUTATION YOU CAN RELY ON

Over 60 years of great homes and great service

When it comes to buying your new home it is reassuring to know that you are dealing with one of the most successful companies in the country, with a reputation built on designing and creating fine houses and apartments nationwide backed up with one of the industry's best after-care services.

In 1946 John and Russell Bell, newly demobbed, joined their father John T. Bell in a small family owned housebuilding business in Newcastle upon Tyne. From the very beginning John T. Bell & Sons, as the new company was called, were determined to break the mould. In the early 1950s Kenneth Bell joined his brothers in the company and new approaches to design layout and finishes were developed. In 1963 John T. Bell & Sons became part of the public corporate scene and the name Bellway evolved.

Continuing growth

Today Bellway is one of Britain's largest house building companies and is continuing to grow throughout the country. Since its formation, Bellway has built and sold over 100,000 homes catering for first time buyers to more seasoned home buyers and their families. The Group's rapid growth has turned Bellway into a multi-million pound company, employing over 2,000 people directly and many more sub-contractors. From its original base in Newcastle upon Tyne the Group has expanded in to all regions of the country and is now poised for further growth.

Our homes are designed, built and marketed by local teams operating from regional offices managed and staffed by local people. This allows the company to stay close to its customers and take key decisions about design, build, materials, planning and marketing in response to local and not national demands. A simple point, but one which we believe distinguishes Bellway.

10 Years NHBC Warranty
See it? Scan it!
this QR code for this agent's
new homes for sale