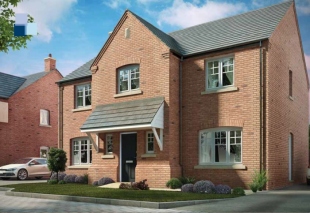 Description
With just 14 four and five bedroom executive homes, The Green offers an exclusive collection of stylishly designed homes, superbly located just off the Stafford Road with easy access to rail and road links throughout the region.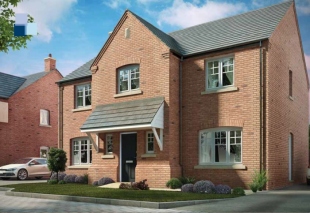 Leisure facilities
Bloxwich has its own Library Theatre, and the Showcase Cinema Walsall is the place to catch the latest blockbuster, with the Silver Blades Ice Rink in Cannock, just four miles away, home to skating, ice hockey, and family sessions. When it comes to eating out you will find places for Balti specialities, traditional inns listed in The Good Beer Guide with real ales, beer gardens and pub food, as well as places to linger over coffee - all under a mile from home.

Bloxwich Leisure Centre is well-equipped with a wide range of facilities from pool to grass pitches, while Walsallís Gala Baths are home to a relaxing and therapeutic Brine Pool as well as to a New Dance Studio with classes from Step to Zumba. Bloxwich Cricket Club provides coaching for local youngsters, as well as the chance to watch matches on summer days, while the Promenade Gardens offer green space all-year-round with their ornamental gardens, lawns, and stunning landmark fountain. The landscape is also home to Rough Wood Wedge in Bloxwich, once part of the Cannock Forest, and a nature conservation gem amongst woodland and pools, home to wildlife habitats and plants like wood horsetail, rarely found in the region, while the Bloxwich Golf Club with its undulating course also nestles amongst this local landscape, set on the northern edge of the Black Country.
Local shopping
From a small agricultural village centuries ago to 18th and 19th century mines and forges, Bloxwich has evolved today into a place with a sense of history, leafy parks, and amenities for modern living. As well as the High Street and modern superstore shopping there is also a traditional market every Tuesday, Friday and Saturday. Bustling Walsall is just three miles away and offers a raft of choice from Crown Wharf and Park Place to Bradford Mall and Old Square Centres.
Nearest schools:
Lower Farm Primary School

(0.1 miles)

Walsall Academy - Secondary

(0.4 miles)

Little Bloxwich CofE VC Primary School

(0.5 miles)
Transport links
Although it is easy to feel miles from it all at The Green, Bloxwich railway station is barely over a mile from home, offering fast links into city life with Birmingham New Street services taking just 31 minutes. Road links are excellent also - the M6 is easily accessed, with onward links to the M5, M54 and M42, with Wolverhampton 7 miles, Birmingham 12 miles, and Birmingham International Airport 30 miles away.
Nearest stations:

Bloxwich North
(0.8 miles)

Bloxwich
(0.9 miles)

Landywood
(2.1 miles)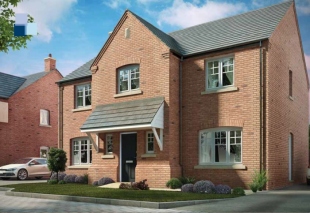 Call directly
Tel: 01920 400311 Local call rate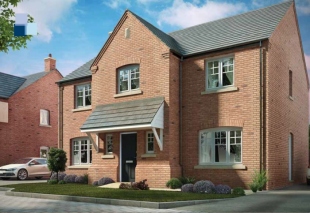 A REPUTATION YOU CAN RELY ON

Over 60 years of great homes and great service

When it comes to buying your new home it is reassuring to know that you are dealing with one of the most successful companies in the country, with a reputation built on designing and creating fine houses and apartments nationwide backed up with one of the industryís best after-care services.

In 1946 John and Russell Bell, newly demobbed, joined their father John T. Bell in a small family owned housebuilding business in Newcastle upon Tyne. From the very beginning John T. Bell & Sons, as the new company was called, were determined to break the mould. In the early 1950s Kenneth Bell joined his brothers in the company and new approaches to design layout and finishes were developed. In 1963 John T. Bell & Sons became part of the public corporate scene and the name Bellway evolved.

Continuing growth

Today Bellway is one of Britainís largest house building companies and is continuing to grow throughout the country. Since its formation, Bellway has built and sold over 100,000 homes catering for first time buyers to more seasoned home buyers and their families. The Groupís rapid growth has turned Bellway into a multi-million pound company, employing over 2,000 people directly and many more sub-contractors. From its original base in Newcastle upon Tyne the Group has expanded in to all regions of the country and is now poised for further growth.

Our homes are designed, built and marketed by local teams operating from regional offices managed and staffed by local people. This allows the company to stay close to its customers and take key decisions about design, build, materials, planning and marketing in response to local and not national demands. A simple point, but one which we believe distinguishes Bellway.

10 Years NHBC Warranty
See it? Scan it!
this QR code for this agent's
new homes for sale