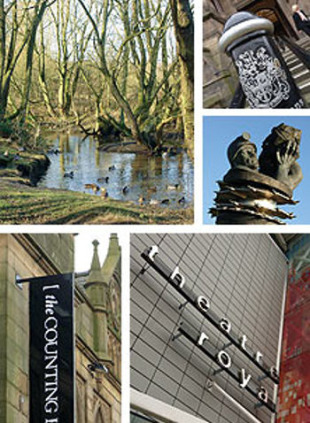 Description
New Phase Released
Scholar's Way
A collection of new homes situated on the northern edge of St. Helens, close to open farmland yet less than a mile and a half from the bustling town centre, this attractive development brings high quality contemporary houses and apartments into a pleasant and peaceful neighbourhood. Less than half a mile from the A580, these homes also provide an excellent base for travel throughout the North West.
Entertainment
With a good choice of pubs and restaurants nearby, and the busy town centre offering a wider choice, the development has easy access to a range of amenities for evenings out. Venues in St. Helens include a Cineworld 12-screen multiplex, the Theatre Royal with its varied programme of drama, comedy and music, and a lively selection of bars and clubs such as the exciting Chicago Rock Café with its live music, dancing, bars and restaurants.
Shopping
There is a useful local shopping area in Greenfield Road, just five minutes from the development, which includes a Tesco supermarket, a greengrocer, a chemist and a post office. There is also a Co-op convenience store in nearby Millbrook Lane.
Education
There is a choice of primary schools within half a mile of the development and the local secondary school, Cowley Language College, a community school with an outstanding choice of extra-curricular activities, is less than 500 yards away.
Health care
The wide selection of GPs and medical facilities within a 15 minute walk of the development include health centres in Atherton Street towards the town centre and Broadway to the west, where there is also a dental surgery.
Sport and leisure
The development is just a few minutes walk from the comprehensive Ruskin Leisure Centre, where the floodlit grass and synthetic outdoor pitches are complemented by modern changing facilities, function and games rooms, a health and fitness suite incorporating a swimming pool, a fully air-conditioned 50-station gym, saunas, spa, a steam room and an aerobics studio. There is a second swimming pool and leisure centre nearby at Queens Park, and a third in Ashcroft Street in the town centre, both within a few minutes walk of the development. And a little to the north of the A580, around a mile from the development, the prestigious new North West National Golf and Country Club is nearing completion.
Outdoor activities
Around quarter of a mile from open farmland, the development is also in easy reach of recreational areas such as Queens Park and Victoria Park, both of which have children's play areas, and there is also a small lake in Victoria Park. Sankey Valley Park, around three miles to the west, is a seven-mile long linear park with a network of footpaths and cycle trails. A recognised site of Special Scientific Interest incorporating a visitor centre and a nature reserve at Stanley Bank, Sankey Valley Park offers endless scope for exploration. And, for more exotic wildlife, the vast Knowsley Safari Park is just around three miles to the east.
Transport
Just yards from the A580, Scholar's Way has easy access to the M57 and M6 motorways, and both Liverpool and Manchester are within easy commuting range either by road or by rail from St. Helens station, less than a mile and a half away. Rainford Road, adjacent to the development, is on a number of local bus routes into the town centre and around the area, and John Lennon Airport is less than ten miles away.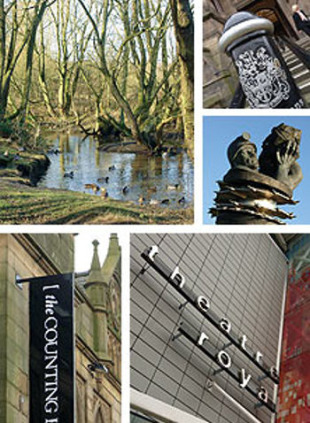 Nearest schools:
St Thomas of Canterbury Catholic Primary School

(0.0 miles)

Cowley Language College - Secondary

(0.3 miles)

Bleak Hill Primary School

(0.4 miles)
Nearest stations:

St. Helens Central
(1.4 miles)

Thatto Heath
(1.9 miles)

Eccleston Park
(2.5 miles)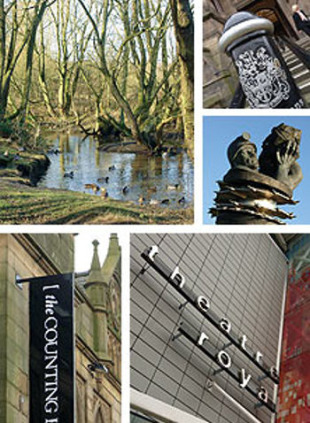 Driving directions

How to find us

Approach St. Helens on the A580 (East Lancashire Road). At the traffic lights at the junction with the A570, turn southwards on to Rainford Road. The development is on the left, around half a mile on.

Satellite Navigation Reference
WA10 6BX

Opening hours
Thursday through to Monday 10.30am until 5.30pm
Call directly
Tel: 01744 649707 Local call rate
Site plan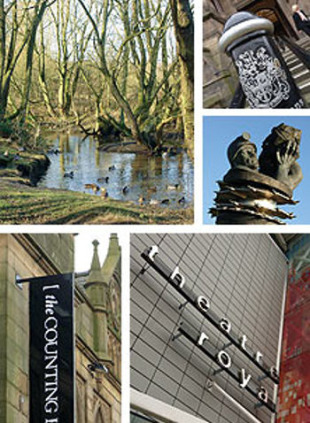 Our Background

We'll keep it brief, because a lot has happened over the past seventy-five years. Around 100,000 new Miller homes, for a start. A lot of new ideas in building technology. Loads of awards, like Major Housebuilder of the Year, Large Housebuilder of the Year, Best Sustainable Development, and Private Housebuilder of the Year. That last one's important because it's from First Time Buyer magazine, so it's about real people and their experiences. We won that one last year. Oh, and the year before.

But awards are about the past. The important thing is what you can expect from us in the future.

Listening to you

Four times every year, we ask an independent research company to find out whether our customers would recommend us to friends. Our current rating is 97% positive (2011 average).

That's about more than great houses. It's about keeping in touch, helping you find what you want, helping you buy it once you've found it, telling you how the building's coming along (by email, SMS, or the post). It's about listening, and being there if you have a question or a problem. It's about our incentives, offers and assistance schemes (please check them out), and dedicated websites that help people in a new neighbourhood to get to know each other. Yes, we get excited by new ideas and technologies, but essentially we're just old fashioned, home loving people.

Quality homes. In quality places.

Building homes is what we do, and we do it exceptionally well. Over the past 75 years, we've seen what people really like about the homes we build and, well, we build on that experience.

So you know that behind the kerb appeal there's a structure that meets the highest professional standards. You know that the beautifully proportioned rooms are impeccably finished and decorated. You know that every detail has been checked, inspected (and admired). You know all that because of the way the door feels when you open it, the crisp clean edge of the paintwork, the way your whole home just works. That's experience.

What you may not realise, at least until you have the pleasant surprise of seeing your fuel bills, is that we are also absolutely committed to the most environmentally friendly movements in homebuilding. This means we use low-carbon construction methods (even zero carbon on occasion) but it also means that our homes are highly energy efficient in everyday life.

And finally, location location location. Some people want country quiet, some want urban convenience. All we can do is try to find the very best spot for every taste. So we try to put urban where it's also pretty quiet and rural where it's also pretty convenient. And the views? Well, we can't move mountains (and wouldn't if we could) but we will try to make sure your new home is pointing towards one if there's one available, and something else nice if there's not.

Service is too small a word.

We think of it as a relationship. Even if it never gets beyond the electronic stage we'll do our very best to help you find what you're looking for, and do it as unobtrusively as we can. You choose the channels, and we go away when you ask us to.

When you visit one of our developments, though, we have a chance to meet properly and talk. We enjoy that. We'll show you homes we think you might like (or ones very like them if they're not finished yet) and tell you about special offers that might interest you.

If you decide to buy, we'll help in every way we can. We can give you information about mortgages and lawyers if you want it, although we're careful not to become too close to anyone working on your behalf because we don't want any conflicts of interest. Then we'll keep you informed as your new home is being built, and invite you round at the appropriate time to choose things like kitchen worktops and bathroom tiles. If you want to measure up for carpets and curtains, we'll do our best to arrange things.

When you get your keys, there's a meeting to go over all the important stuff like stopcocks and thermostats, and we'll also leave you full instructions. But here's the best part. We don't go away. We'll leave you in peace, of course, but if you need help or advice we'll be on hand for as long as you need us. That's the kind of relationship we like.
See it? Scan it!
this QR code for this agent's
new homes for sale