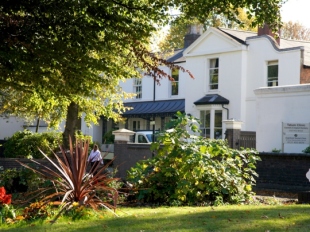 Description
Highfield Gardens is a wonderfully unique development of less than 60 apartments, mews houses and coach houses, tucked away in the leafy back gardens of Edgbaston but minutes from the hustle and bustle of Birmingham city centre.

Come and visit our showhome off Highfield Road, open daily.

Hidden deep in highly regarded Edgbaston, Highfield Gardens is surrounded by Grade II listed offices, elegant town residences, lush gardens, professional business and cultural and sporting venues, making it one of the most captivating places to call home in the Midlands.

All apartments, coach houses and mews houses are bespoke so you can guarantee that your city centre hideout is as individual as you are.

So visit us at our offices and view our beautiful show apartment just off the northern end of Highfield Road, B15 3ED or call 0845 026 3823 for more information.

We are pleased to offer Help to Buy at this development!

About the area
Edgbaston is a unique area that represents the perfect fusion of the historic and the contemporary. On your way towards our development you'll probably enjoy a drive down Highfield Road, with its imposing detached Georgian mansions, many of which have been converted into luxury offices and businesses, yet turn the corner and you'll find the modern Edgbaston cricket ground and glass fronted apartment buildings.

But who can forget the biggest selling point of Edgbaston of all? It's proximity to Birmingham city centre is unparalleled for such a prestigious area steeped in history.

Often, described as Birmingham's answer to Kensington, Edgbaston was recently listed by a national newspaper as one of top ten locations to live in the UK

Highly regarded residential location
An unparallelled choice of quality pubs and restaurants
Outstanding local primary and secondary schools
World class sporting facilities available locally
Within the Calthorpe Estate, home to over 1 million trees
'Down the road' from Brindley Place and Symphony Hall
'Round the corner' from The Botanical Gardens
In March 2013, Edgbaston has was named as one of the best places to live in the Midlands by The Sunday Times!
Specification
Highfield Gardens is a totally private development of less than 60 apartments, mews houses and coach houses, tucked away in the leafy back gardens of Edgbaston but minutes from the hustle and bustle of Birmingham city centre. It's a perfect location if you want to live in a highly regarded location but still be close to a city.

Our new sales office and show apartment off Highfield Road is open daily - experience the tranquility of being tucked away behind trees and Grade II listed buildings, yet in the heart of the city. Why not book an appointment online?

All apartments, coach houses and mews houses are bespoke so you can guarantee that your city centre hideout is as individual as you are. And, with every reservation taken, we are offering a complimentary 'Friends of the Hippodrome' membership, in support of this wonderful theatre.

Order a free brochure to find out more

NEWS FLASH!

2 bedroom apartments in Kensington Court are now selling fast!

Call 0845 026 3823 now or book an appointment to find out how you can reserve one of the desirable 2 bedroom apartments at Kensington Court

Please note that the prices shown are for the current availability of 1 & 2 bedroom apartments.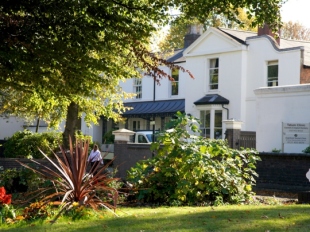 Leisure facilities

What can you do in Birmingham for fun?

Well, what can't you?

Not only does Birmingham offer your usual array of city centre entertainment, from cafes, bars, restaurants to cinemas, parks and museums, but you also have the benefit of one of Europe's largest shopping centres, the modern Ikon Gallery, The Symphony Hall and ICC offering plays, shows, and concerts round the clock, a German Market at Christmas time, the NIA showing arena tours of the biggest bands, a state-of-the-art science museum, The Hippodrome and Alexander Theatre, a Sea Life Centre, the renowned jewellery quarter, canal tours of Birmingham and Brindley Place, the stunning canalside collection of top restaurants, bistros and boutiques.
Local shopping

Highfield Gardens is perfectly positioned for those who love to shop.

Birmingham city centre is less than ten minutes away and offers shopping heaven with a few names you may have heard of, such as Harvey Nichols, Selfridges, Debenhams, Joop, Pandora, Boss, Kurt Geiger, French Connection, All Saints, and many many more.

The iconic Bullring is a fabulous attraction but be warned you may lose yourself for a few days if you're not careful, amongst the designer boutiques, high street fashion retailers, upmarket restaurants and cafes, and all other contributors to the perfect shopping experience that you can imagine.
Schools and education

You couldn't be better placed for academically outstanding schools than you are in Edgbaston.

King Edward's School for Boys and King Edwards High School for Girls are two highly regarded independent secondary schools, and are twinned schools in Edgbaston. Both are part of the renowned Kind Edward VI foundation of schools in the Midlands.

Edgbaston High School for Girls is yet another vibrant and academically successful school in the Edgbaston area and caters for girls from nursery age through to sixth form.

Chad Vale primary school received an Outstanding OFSTED in 2010.
Nearest schools:
St George's Church of England Primary School

(0.2 miles)

Mander Portman Woodward Independent College - Secondary

(0.2 miles)

Edgbaston High School for Girls Preparatory Dept - Primary

(0.3 miles)
Transport links

The best way to get around when you're right in the thick of it as you are in Edgbaston, is to walk! You're about 25 minutes walk from the Mailbox (according to Google) although depending on how much shopping you do, you may require a taxi back!

You're 5 minute's drive from Birmingham City Centre, and Five Ways Station is less than 20 minutes walk (less than 5 minutes drive) but from there you might as well carry on into town!
Nearest stations:

Five Ways
(0.6 miles)

Birmingham New Street
(1.3 miles)

St. Paul's
(1.4 miles)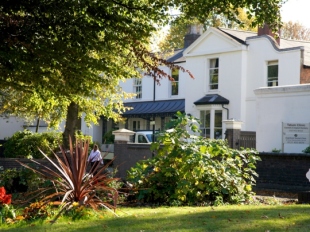 Driving directions
From Birmingham city centre simply follow the Hagley Road out from the top of Broad Street and turn left onto Highfield Road. It's less than 5 minutes by car.

Accessing from the motorway network, simply leave the M5 at junction 3 and head down Quinton Expressway, followed by the Hagley Road and you're just a 12 minutes drive away.
Opening hours
| | |
| --- | --- |
| Monday | 10:00 - 17:00 |
| Tuesday | 10:00 - 17:00 |
| Wednesday | 10:00 - 17:00 |
| Thursday | 10:00 - 17:00 |
| Friday | 10:00 - 17:00 |
| Saturday | 10:00 - 17:00 |
| Sunday | 10:00 - 17:00 |
Book an appointment to visit this development online at www.taylorwimpey.co.uk
Call directly
Tel: 0121 629 0404 Local call rate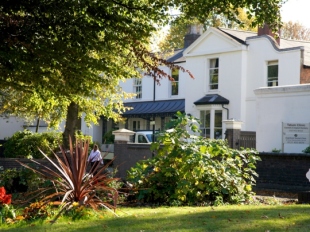 Taylor Wimpey Plc

Taylor Wimpey develops land into places that people want to call home by creating new and sustainable communities and enhancing local and existing neighbourhoods. We work hard to provide our customers with a stress-free, high quality service whilst focusing on design and build quality. We create places where people aspire to live, work and play.

Our 23 regional businesses in the UK give our operations significant scale and truly national geographic coverage. Each business builds a range of products, from one bedroom apartments and starter homes to large detached family homes.

Other developments from Taylor Wimpey
Industry affiliations
| | |
| --- | --- |
| | NHBC is the standard setting and leading consumer protection body for new UK homes. NHBC's 10 year Buildmark warranty covers over 80% of new UK homes |
See it? Scan it!
this QR code for this agent's
new homes for sale
Help to Buy : equity loan
Help to Buy is a Government scheme designed to help people buy a brand new home with a 5% deposit.

Through the scheme the Government provide an equity loan of 20% of the purchase price, the loan is interest free for the first 5 years.


Equity loan 20%
Mortgage 75%
Deposit 5%
If you would like to read further details on the scheme visit our
Help to Buy page